The Tragic Death Of Nicolas Cage's Mother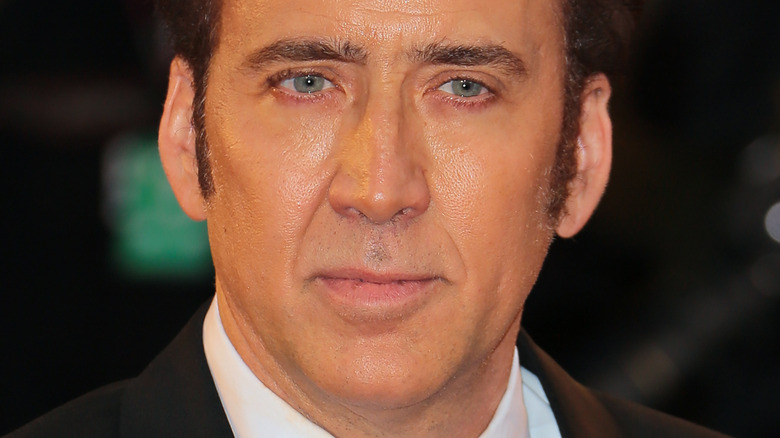 Shutterstock
The following article includes mentions of mental illness.
Nicolas Cage said goodbye to his mother, Joy Vogelsang, last month when she died at the age of 85. People reported the Hollywood actor's mom died on May 26, according to a Facebook post from his brother, Christopher Coppola. Cage, who is best known for "Ghost Rider," "National Treasure," "Face/Off," and more, has yet to make a public comment regarding his family matriarch's death.
Coppola announced Vogelsang's passing in a lengthy tribute alongside a beautiful throwback photo just one day after her death. "My mama died at 10:33 p.m. 5/26. I was with her all day but left for a couple hours and missed her passing by a couple hours, so wasn't able to hold her hand to give her my love and affection before her journey to peace land," Coppola penned, adding that, despite her "very hard life with mental health issues," he compared Vogelsang to a "mama lioness" because she taught him so much.
"I learned from my mama what affection really means," Cage's sibling continued. "I believe only a mama can truly teach that. It's not love thy neighbor. It's smaller yet bigger. Shake one's hand with tenderness and meaning. Don't let your mind wonder while you hug someone. And, and your kiss should definitely be sincere and in the moment ... if it is not, well, that adds to hell on earth." For more on Cage's late mother, keep scrolling. 
Nicolas Cage says his mother was 'plagued with mental illness' for most of his childhood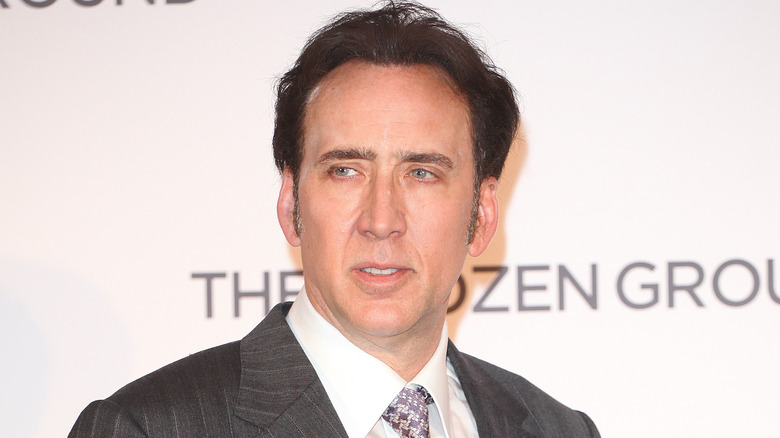 Shutterstock
Nicolas Cage is mourning the death of his mom, Joy Vogelsang, following her heartbreaking passing on May 26. Vogelsang shared the iconic actor with her ex-husband, August Coppola, whom she wed in 1960. The former couple welcomed their first child, Marc Coppola, in 1958, followed by Christopher Coppola in 1962, and their youngest, Cage, was born in 1964. Sadly, the actor's parents split in 1976 when Cage was only 12 years old, per Playboy (via People).
Throughout his tenure in Hollywood, Cage has spoken about his family dynamic on a handful of rare occasions. During an interview with Playboy's David Sheff in 1996, the Oscar-winning star recalled how Vogelsang was "plagued with mental illness" for most of his childhood. "She was institutionalized for years and went through shock treatments. She would go into these states that lasted for years," he confessed (via New York Daily News).
Cage said, although it was a "scary" situation at times, he credits his mom's mental health struggles for being "the driving force in my creativity." The "Mandy" actor explained, "She went through these episodes of poetry — I don't know what else to call it. She would say the most amazing things. I'm sure they had an impact on me. The strangest thing about it is that, even when things got really bizarre, I was able to detach and look at it with a scientific curiosity."
If you or someone you know is struggling with mental health, please contact the Crisis Text Line by texting HOME to 741741, call the National Alliance on Mental Illness helpline at 1-800-950-NAMI (6264), or visit the National Institute of Mental Health website.