How Harry And Archie Inspire Meghan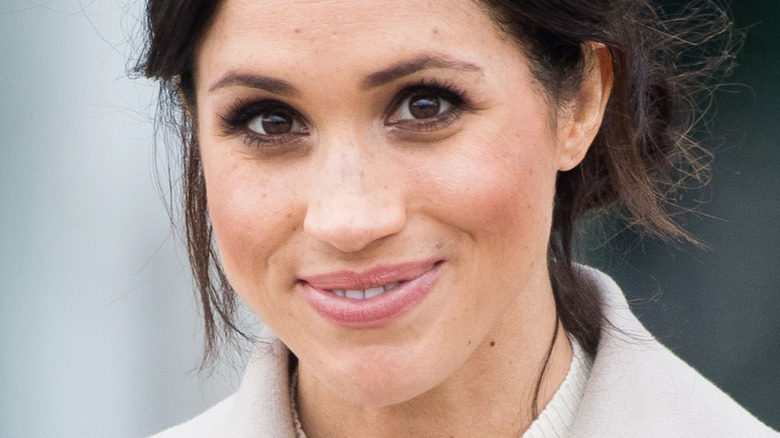 Shutterstock
When you're a new parent, sources of joy can come from the most unexpected places — even a simple wooden bench outside.
That was the inspiration behind Meghan Markle's poem "The Bench," which she wrote for Prince Harry after seeing him with their son, Archie. "The Bench" is now a children's book, complete with illustrations, and the book shows just how much love Meghan has for her family. Originally, NPR explains, Meghan bought Harry a bench as a Father's Day gift, complete with a personalized plaque. "This is your bench," states Meghan's poem, "Where life will begin / For you and our son / Our baby, our kin."
Throughout Meghan's mental health struggles, Harry has been by her side. And his love for the couple's two children, Archie and Lilibet, has been a source of inspiration for Meghan. Keep reading to see what the Duchess of Sussex has said about her husband and what inspired her to write "The Bench," which was released in June 2021.
Meghan Markle appreciates the simple moments with her family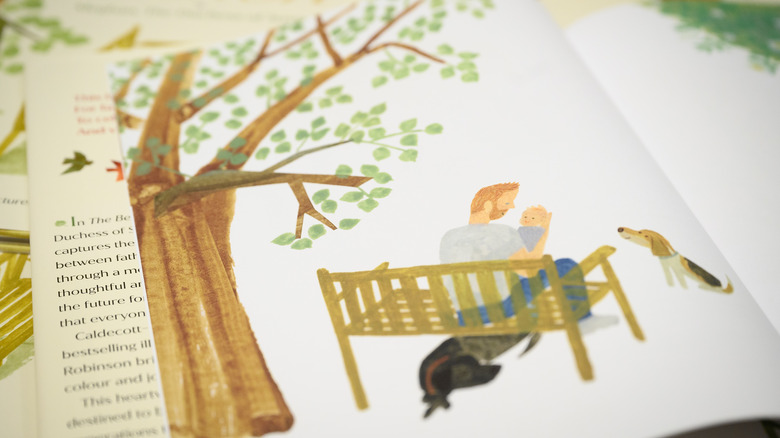 Leon Neal/Getty Images
Though 2020 was a tumultuous year for Prince Harry and Meghan Markle, she also found time to appreciate the smaller things in life. And watching her husband and their children together has been a source of joy for the duchess.
"I often find, and especially in this past year, I think so many of us realized how much happens in the quiet," Meghan said to NPR in June 2021 in an interview about "The Bench," her children's book. "It was definitely moments like that, watching them from out of the window and watching [my husband] just, you know, rock him to sleep or carry him or, you know ... those lived experiences, from my observation, are the things that I infused in this poem."
Sometimes, those seemingly insignificant moments, like sitting together on a park bench, can be the most memorable ones, for parents and children alike. During Meghan and Harry's tell-all interview with Oprah Winfrey, Harry shared how much he loved being able to have Archie ride on the back of his bike in California (via Express). And being able to do those simple things together has meant the world to Meghan and Harry as they raise their children.