The Strange Way Hulk Hogan Found Out About His Divorce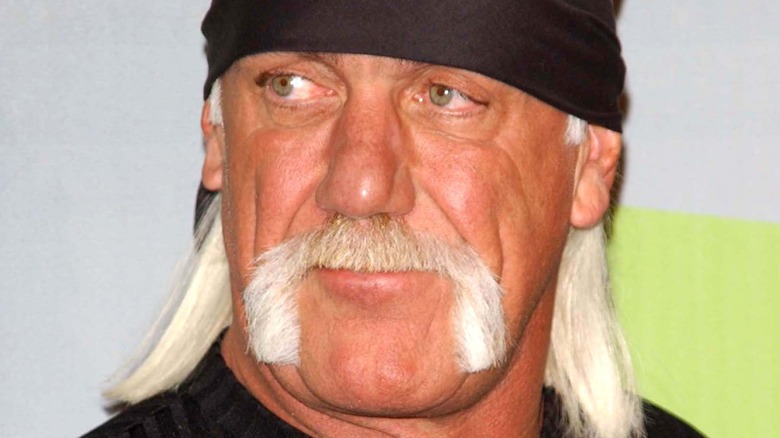 Shutterstock
Professional wrestler Hulk Hogan has become something of a celebrity since the beginning of his career, both inside and outside of the ring. He won 12 world titles throughout his 33-year career and was, at one, point the WWE's highest-paid athlete (via Biography). Hogan's life has been a rollercoaster of ups and downs. However, he has never let the rough times keep him down. After drug abuse ended his career, Hogan decided to use the experience to pen an autobiography, entitled "Hollywood Hulk Hogan," and get back into the spotlight with a reality show called "Hogan Knows Best." The show was an instant hit, becoming VH1's highest-rated series premiere. It also offered fans a window into his marriage to his then-wife Linda Hogan. Over the course of the show's four years, fans followed the couple through their ups and downs, which ultimately led them to file for divorce in 2007.
Linda initiated the divorce (via The Things), which came as a surprise to Hulk at the time. Also shocking to Hulk was that Linda ended up taking two-thirds of everything he owned (via CheatSheet). She received $7 million from their investment accounts, while Hulk received only $3 million and gained ownership over the majority of their cars, among other gains. Fortunately, Hulk has since recovered financially.
Keep scrolling to learn how Hulk learned that his wife was serving him with divorce papers and the reason behind the demise of their marriage.
Hulk Hogan found out about his divorce during an interview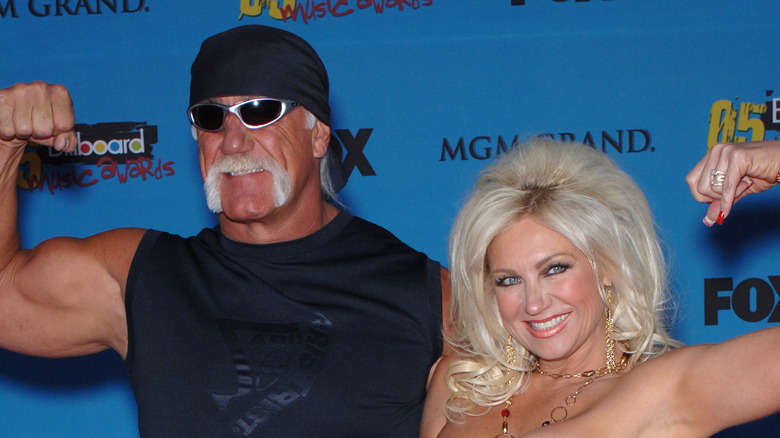 Shutterstock
The way Hulk Hogan found out that his then-wife, Linda Hogan, was divorcing him was pretty bizarre. In fact, most people would probably never find themselves in the same position. Apparently, a St. Petersburg Times reporter broke the news to Hulk during an interview (per People). The professional wrestler was so taken aback, in fact, that his only response was, "Great information," before hanging up on the reporter. However, he called back five minutes later to explain his reaction.
"I'm kind of shocked. You caught me off-guard. My wife has been in California for about three weeks... Holy smokes. Wow, you just knocked the bottom out of me... I just pulled over to the side of the road for five minutes to find out what was going on here."
According to E! News, the reason Linda wanted to divorce her husband of 24 years was because of an alleged affair he had with their daughter's former best friend, Christiane Plante. Linda's publicist at the time, Gary Smith, revealed the information to the celebrity news outlet. "Almost every statement that comes out of Hulk's mouth is a diversionary tactic to deflect attention away from the real reason Linda filed for divorce, two words: HULK'S CHEATING!" In an interview with The National Enquirer (per Fabiosa), Christiane Plante confirmed the affair. However, at the time, Hulk maintained that the divorce was entirely Lisa's idea and that it came completely "out of the blue" (via Access Hollywood).