Have William And Harry Been Talking Since Prince Philip's Funeral?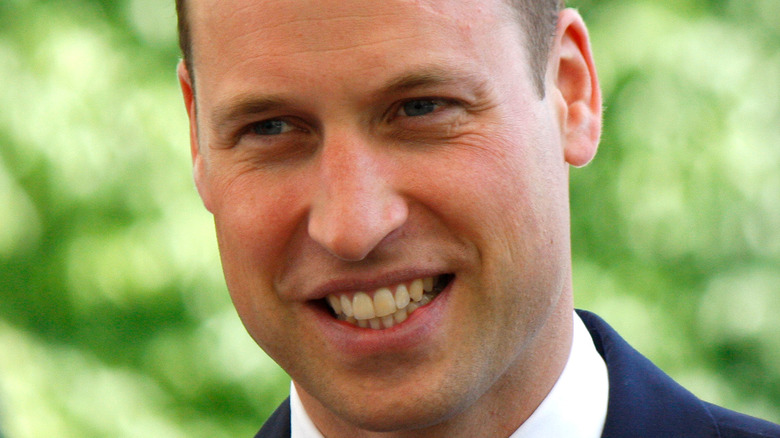 Shutterstock
Prince William and Prince Harry are set to make their first appearance together since Prince Philip's funeral back in mid-April. The brothers are both expected to attend a celebration in honor of their mother, Princess Diana, on July 1 at Kensington Palace. However, things between William and Harry have been tense for quite some time, and it has been reported that their relationship hasn't gotten any better as the statue unveiling ceremony approaches. Although the Duke of Cambridge and the Duke of Sussex spoke after Philip's funeral, sources say they have a long way to go when it comes to mending their relationship, according to Vanity Fair. 
After Harry left the UK following the funeral, he and William reportedly went back to not speaking. "All of my sources tell me that they are not talking at the moment," royal expert Nick Bullen told Us Weekly in May. But with William and Harry set to make a joint appearance in the coming weeks, many are now wondering if the two have talked since — and if they will be putting on a united front when they appear together for the unveiling of a statue that was sculpted in honor of their mom. According to BBC News, the brothers commissioned the statue together back in 2017 — when things between them were better. Read on to find out whether or not the brothers have been talking in anticipation of their next meeting.
Prince William and Prince Harry have reportedly been texting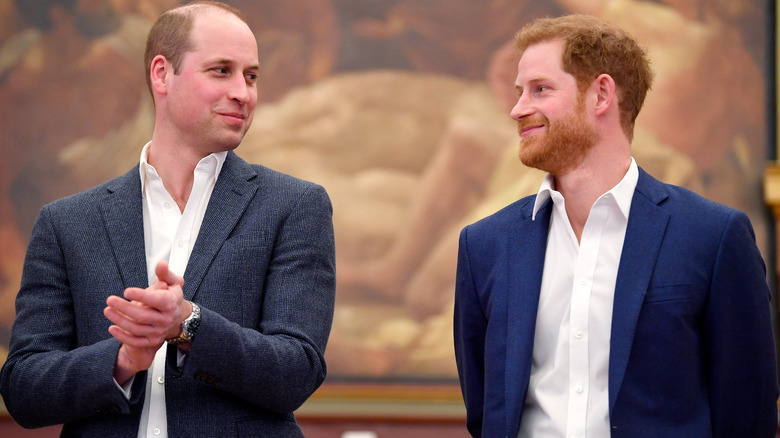 Wpa Pool/Getty Images
It's no secret that this statue unveiling is going to be a very special moment for both Prince William and Prince Harry. However, a source told The Sun that the two brothers still aren't on the best of terms — and they aren't really speaking. "Harry and William have only communicated by text since the Duke of Edinburgh's funeral. There have not been any personal chats or proper talks, just a very brief and minimal exchange of text messages," the source said, adding "the relationship is still very much strained and there's no sign yet that there will be any sort of coming together any time soon."
Another source told The Sun that "the boys will walk out together out of respect for their mum but there's been no reconciliation." And William isn't the only person that's not happy with Harry. As previously reported by The Sun, Prince Charles has no intention of seeing his son during his upcoming visit. "Charles will leave the boys to it. Harry will need to quarantine for at least five days when he lands in England, most likely at Frogmore Cottage in Windsor. Charles has made it quite clear he will not be around beyond that because he is going to Scotland. There is no planned meeting between the three of them," a source shared.
One thing is beyond clear; all eyes are going to be on William and Harry on July 1.