The Truth About A'Keria C. Davenport From RuPaul's Drag Race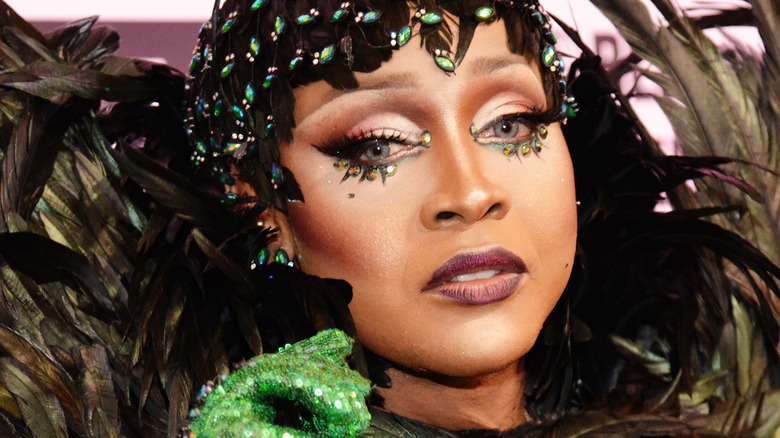 Chelsea Guglielmino/Getty Images
A'Keria C. Davenport was undoubtedly one of the standouts from Season 11 of "RuPaul's Drag Race." The contestant was given a "dark horse" edit, and made it all the way to the grand finale, per MTV News.
A'Keria is originally from Houston, Texas, but made a name for herself as a queen performing in Dallas, Texas. Her background is in pageants — which expect proper etiquette while on stage — and A'Keria had to step out of that mindset to excel on the mainstage. "I could not wrap my head around allowing myself to be a fool with this wig on," the breakout reality star told Chron in 2019. Changing her on-stage persona allowed the performer to see herself grow on the show, as she told MTV News in 2019.
Hitting the stage to perform a lip-sync number can even be therapeutic for A'Keria. "When you're on stage, it's just a moment of release," she told Billboard in 2019. "I did shows where I was going through a breakup, and [that was] my only way [to cope]," A'Keria told the outlet. "It's just been a very fulfilling experience," she added to Billboard on her time on "Drag Race." A'Keria seems much more comfortable this time around, and definitely has the makings of a finalist who can really let her hair down. Here's more on her journey after Season 11 and preparing for "RuPaul's Drag Race: All-Stars."
A'Keria performed alongside Taylor Swift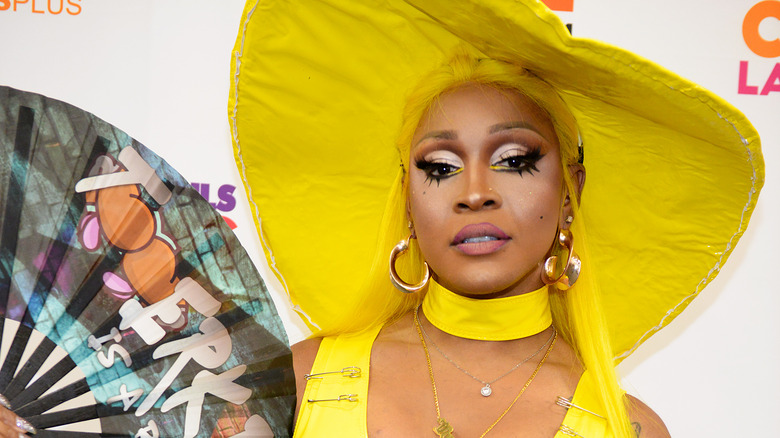 Chelsea Guglielmino/Getty Images
A'Keria C. Davenport's impressive showing on "RuPaul's Drag Race" earned her recognition from not only fans, but major recording artists. She was tapped to perform in Lizzo's "Juice" video, and also appeared in the video for Taylor Swift's "You Need to Calm Down," per Gay Times.
Swift's team noticed A'Keria's fantastic Nicki Minaj impression on the show and asked her to duplicate the look for the video. "There are some celebrities that you grow to love because of their entertainment value," the reality star told Gay Times. "I grew to love Taylor because of who she is as a person." That led to A'Keria being tapped to perform at the 2019 MTV Video Music Awards as Swift sang "Nails, Hair, Hip, Heels," per Pride. The "Drag Race" contestant's star grew, and she appeared at DragCon for the first time in 2019. This was a humbling experience for A'Keria. "To think that someone's excited to see you — I loved it," she told MTV News. Even though the reality star enjoys meeting fans, she told Gay Times that she tries to stay off social media and avoid online squabbles.
Before being officially announced as a cast member on Season 6 of "RuPaul's Drag Race All Stars," A'Keria was asked by Chron in 2019 what she would do differently. "Well, this time, I mean, I would spend money. This time I have money to spend going into it," A'Keria told the outlet.