It's Clear Why Barbara Mandrell Disappeared From Country Music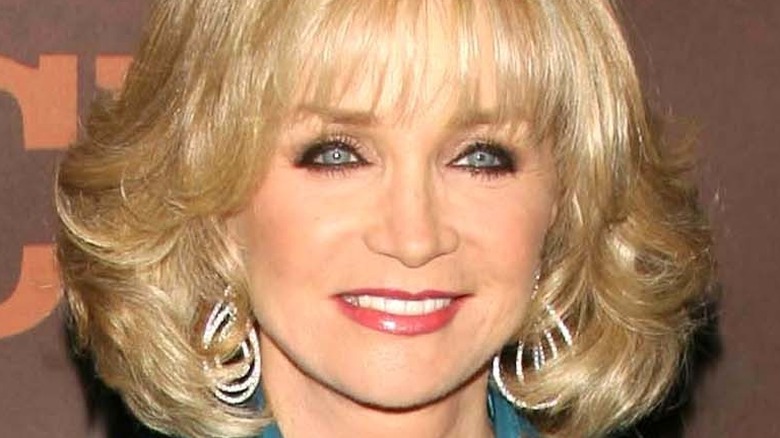 Shutterstock
Barbara Mandrell was one of the biggest names in country music in the 1970s and 1980s. For the better part of a decade, whether you liked country music or not, you could not avoid Mandrell and her hit songs. She also had a popular television show, "Barbara Mandrell and the Mandrell Sisters," which ran on NBC from 1980 to 1982, per IMDb.
Mandrell is a two-time CMA Entertainer of the Year winner whose music crossed over from country to adult contemporary and burned up the charts with several hits, including "I Was Country When Country Wasn't Cool," "Sleeping Single in a Double Bed," "If Loving You Is Wrong (I Don't Want To Be Right," "There's No Love in Tennessee," "Midnight Oil," and "Standing Room Only," per Wide Open Country.
Mandrell was one of the hottest stars not just in country music, but in the entertainment industry in general. She was a frequent guest on "The Tonight Show with Johnny Carson," "The Arsenio Hall Show," and "Hee Haw," per IMDb. She had a successful acting career, as well, appearing on "Dr. Quinn Medicine Woman," "Sunset Beach," "Baywatch," and "The Rockford Files," to name just a handful of her credits.
And then, one day in 1997, she walked away from it all. Why? What happened? And what has she been up to since then? Keep reading to find out.
Barbara Mandrell sold all her instruments and never sang another note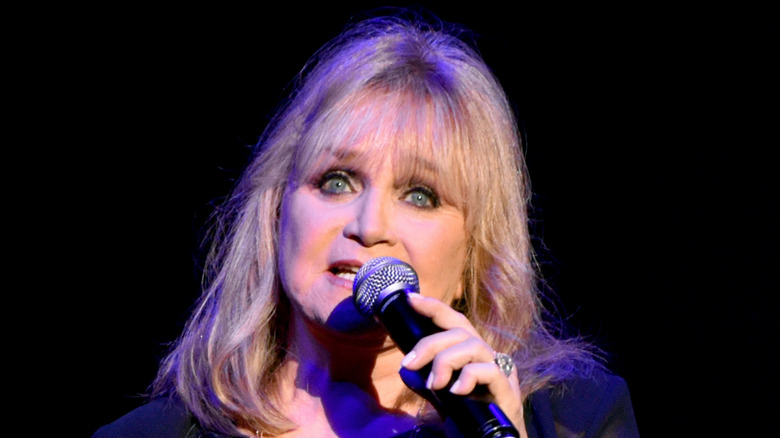 John Shearer/Getty Images
In 1984, Mandrell was at the height of her popularity when she was involved in a serious car accident. The injuries she sustained included a broken thigh bone, knee and ankle lacerations, and a severe concussion, per The New York Times. It took her a year and a half to recover from her injuries and get back to performing and recording. But that wasn't what made her walk away from her successful career.
A year after the car accident, Mandrell and her husband Ken Dudney welcomed their third child, Nathaniel, in 1985. Their other kids, Kenneth and Jaime, were 15 and 9 years old respectively. In 1997, Mandrell walked away from her career to focus on being a mom, per Taste of Country. She went to great lengths to make sure she would not be tempted to get back into the music industry and sold all of her instruments.
Mandrell is a member of the Country Music Hall of Fame and The Grand Old Opry. She has two Grammy Awards, six Academy of Country Music Awards, six American Music Awards, nine CMT Awards, four Country Music Association Awards, and nine People's Choice Awards, per IMDb. But it's clear that nothing means more to her than the three people who call her "Mom."