What Happened To Michael Peterson's First Wife?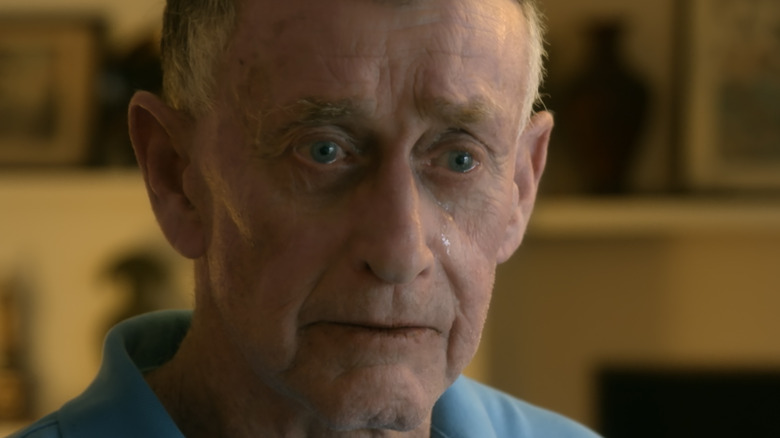 Netflix
In the wee hours of the morning of December 9, 2001, the body of Kathleen Peterson was found battered and bloody at the foot of a staircase in her home near Durham, North Carolina. She had bled out. Her husband, novelist Michael Peterson claimed his wife had fallen down the stairs. The police did not believe him and he was arrested, per the News and Observer.
In October 2003, Peterson was found guilty of murdering his wife and sentenced to life in prison without the possibility of parole. Eight years later, Peterson was granted a new trial after the judge found that a witness for the prosecution gave testimony that was misleading, per ABC News. In 2017, Peterson submitted an Alford plea on a reduced charge of manslaughter and was sentenced to time already served. Today, he is a free man.
Before he caught national attention surrounding the death of Kathleen, Peterson was married to a woman named Patricia. The couple lived in Germany for a while where they met and befriended a couple. It turns out Kathleen Peterson wasn't the first person close to Michael who ended up dead at the bottom of a staircase. Here's the scoop.
Patricia suffered the loss of two dear friends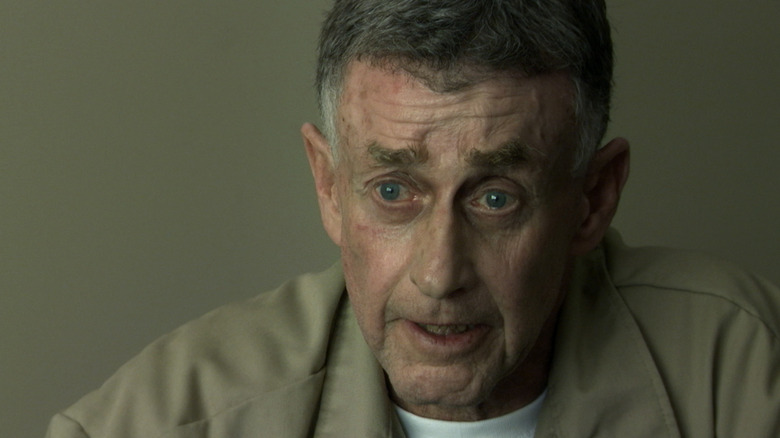 Netflix
Michael Peterson and his first wife Patricia lived in Germany with their two sons Clayton and Todd for several years. She was an elementary school teacher, per Pop Sugar. She and Michael befriended Elizabeth and George Ratliff and their two daughters, Margaret and Martha. George Ratliff died of a heart attack, and in the following years, she and Michael grew closer.
The night Elizabeth died in 1985, Michael and Patricia had dinner at her house. Michael stayed behind to help her clean up and put the kids to bed. The next morning Elizabeth was found dead at the bottom of a staircase, just like Kathleen Peterson would be 16 years later, per Oxygen. Since Michael was the last person to see her alive, suspicion followed him but he was never charged with a crime.
Michael and Patricia Peterson divorced in 1987, and he went on to marry Kathleen in 1997. Patrica counted both Elizabeth and Kathleen among her dear friends. Despite this, she's always maintained that Michael is innocent. "He is innocent of any involvement in Kathleen's death. He just couldn't do it and wouldn't do it," she told News and Observer in 2014. "I knew and loved Kathleen... They would have been together forever, had she not died," Patricia said. "I suffered from losing both Liz and Kathleen."
Today, Patricia is retired and living in Durham, North Carolina.