This Is What Shirley Temple's Kids Are Up To Today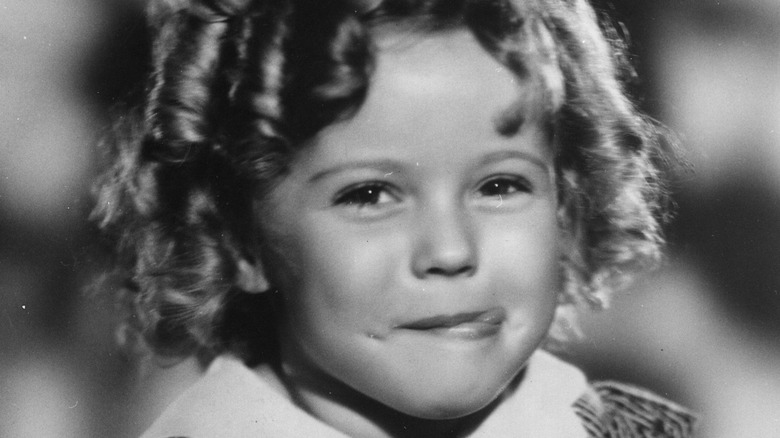 Hulton Archive/Getty Images
Before the days of Disney stars and family sitcoms, the Golden Age of Hollywood had just one child star, a girl known for golden ringlets and tapping feet — Shirley Temple. Despite The New York Times reporting she was once the "most popular movie star in America" from 1935-1939, Temple's own children have led very different lives. 
Like the now all-too-familiar circumstances of young actors, Temple's career came to an early end after 20th Century Fox didn't renew her contract in 1940, per CNN. While she spent most of her childhood wearing hair rollers and working on film sets, at 12 years old, the perennially famous Temple had to re-adjust to a more normal adolescent life, which included going to school in Los Angeles. But despite her name no longer in lights, Temple's public presence continued as she eventually forged a successful career in politics as a U.S. diplomat for the United Nations and became the first female Chief of Protocol. However, her "greatest" achievements appear to remain within the home, as her children called her a "devoted" mother, per Closer Weekly. 
The legendary actor, who died in 2014 at the age of 85, had three children between two marriages: Lori Black, Charles Alden Black Jr. and Linda Susan Agar. Little is known about Charles and Linda (other than offering the odd interview about their mother), but Temple's eldest daughter Lori at one point followed in her mother's musical footsteps ... except in a completely different genre. 
Shirley Temple's daughter Lori was the bassist for grunge band The Melvins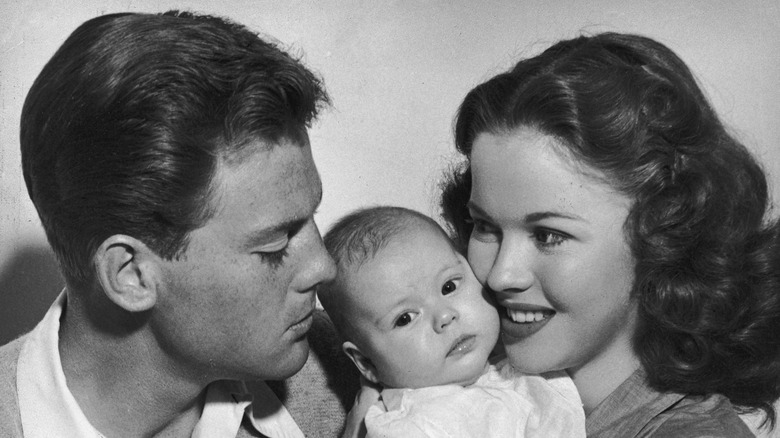 Hulton Archive/Getty Images
The once angelic child star Shirley Temple apparently showed a bit of her dark side after becoming a mom, which perhaps makes sense given her married name was "Black." Temple used to regularly host rock band The Melvins — even tap-dance for them — as her eldest daughter, Lori Black, was once their bassist and dated frontman Buzz Osbourne. "She showed us how tap dancing is really just drumming. She tap-danced for us, and she was f**king amazing," Osbourne told the The Hollywood Reporter in 2014.
On Lori, Osbourne said she was "a really solid bass player." "She had really good meter and would bust me for speeding up, which helped me become a more solid player. I really liked her. She was really into spirituality and things like that." However, Osbourne said Lori had a "tough time" not only being the only female, but also being their replacement bassist. In 1991, Lori was reportedly kicked out due to addiction and — at age 39 — pleaded guilty for drug possession and sentenced to two years of probation, per Fabiosa. Lori eventually got sober and now works as a freelance photographer thanks to her mother's continued support, per the Daily Mail. 
Charles Alden Black Jr., who is listed as an agent on Realtor.com, called his mother "wonderful" and "normal." "The only time I noticed her star quality was when someone else would ask for her autograph. She was an amazing person," he told Closer Weekly. "She was wonderful — and normal. We had dinner at the table every night all together."