What Prince Harry And Meghan Markle Did Before Lilibet Diana's Birth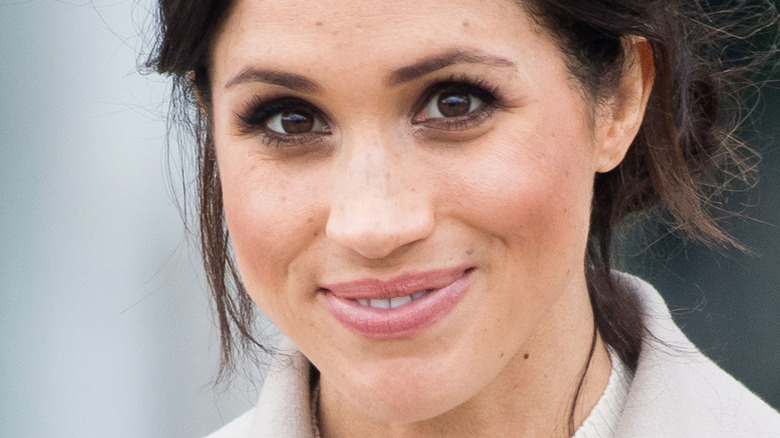 Shutterstock
Prince Harry and Meghan Markle announced that they were expecting their second child together back on Valentine's Day 2021. At the time, Meghan was approximately mid-way through her second trimester, and she and Harry seemed overjoyed to be expanding their family, especially after Meghan suffered a miscarriage the year prior. Meghan shared the devastating news in a piece that she wrote for the New York Times titled "The Losses We Share." The op-ed was published in November 2020.
During their sit-down interview with Oprah Winfrey that aired on March 7, Harry and Meghan opened up about their pregnancy, and shared that they were expecting a baby girl in the summer, according to CBS News. In that interview, the Duke and Duchess of Sussex also said that they wouldn't be having anymore children after their second was born. Over the next few months, Harry and Meghan readied themselves for a newborn, and prepped their first-born son, Archie, to become a big brother. And while they were busy getting everything just perfect for their daughter's arrival, there's something else that they were sure to do before the youngest Sussex made her earth-side appearance. Read on to find out what that was.
Prince Harry & Meghan Markle were thinking ahead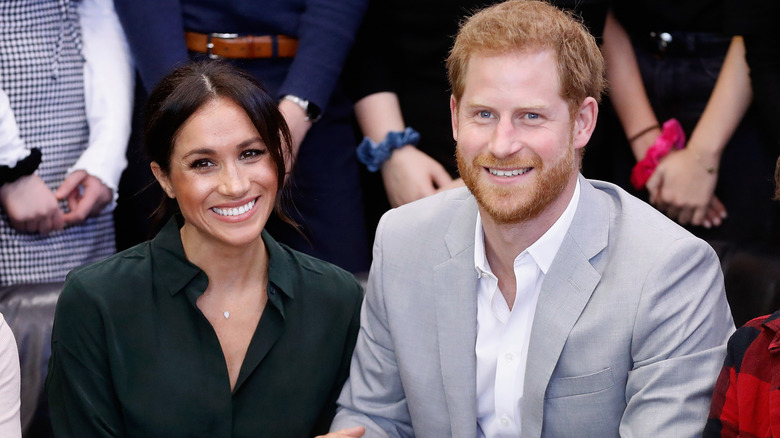 Chris Jackson/Getty Images
It seems as though Prince Harry and Meghan Markle really thought of everything before welcoming their daughter. According to People magazine, the Duke and Duchess of Sussex actually registered a domain name for their little girl, whom they named Lilibet Diana. "As is often customary with public figures, a significant number of domains of any potential names that were considered were purchased by their team to protect against the exploitation of the name once it was later chosen and publicly shared," a spokesperson for the duke and duchess told the outlet. 
According to The Telegraph, Harry and Meghan registered at least two domains, including LilbetDiana.com and LiliDiana.com. It is unknown what the domains will be used for — they are currently inactive — but the couple could choose to start a new company or other venture in their daughter's name. It is also possible that the domains will be held for when Lili gets older, and she can decide how to use them. 
Lilibet was born on June 4. A message on the Archewell website announcing her arrival reads, in part, "on June 4th, we were blessed with the arrival of our daughter, Lili. She is more than we could have ever imagined, and we remain grateful for the love and prayers we've felt from across the globe. Thank you for your continued kindness and support during this very special time for our family."