The Real Reason Taylor Kinney Was Arrested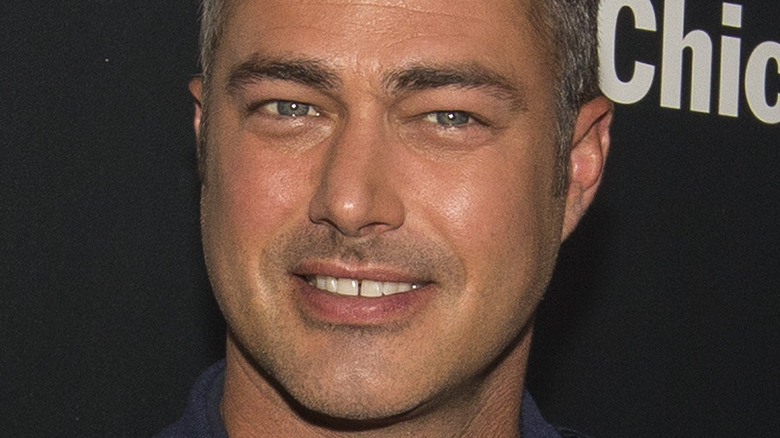 Barry Brecheisen/Getty Images
Taylor Kinney is perhaps best known as the ex-fiance of Lady Gaga. They met on the shoot for the music video for her song "Yoü and I," in Nebraska in July 2011. They fell hard and pretty instantly for each other after he took a chance and spontaneously kissed her during the video shoot, per Hollywood.com. Kinney and Gaga got engaged on Valentine's Day 2015. They broke up in July 2016 after dating for five years.
At the time, Gaga took to Instagram to explain their split, writing, "Taylor and I have always believed we are soulmates. Just like all couples, we have ups and downs, and we have been taking a break." The split would prove to be permanent, not a break.
These days Kinney plays Kelly Severide on "Chicago Fire" and has kept his dating life considerably more private since his split from Lady Gaga. It turns out that Kinney has a bit of a bad-boy past, including an arrest. Keep reading to find out why he was arrested.
Taylor Kinney was apparently a boozing, cheating womanizer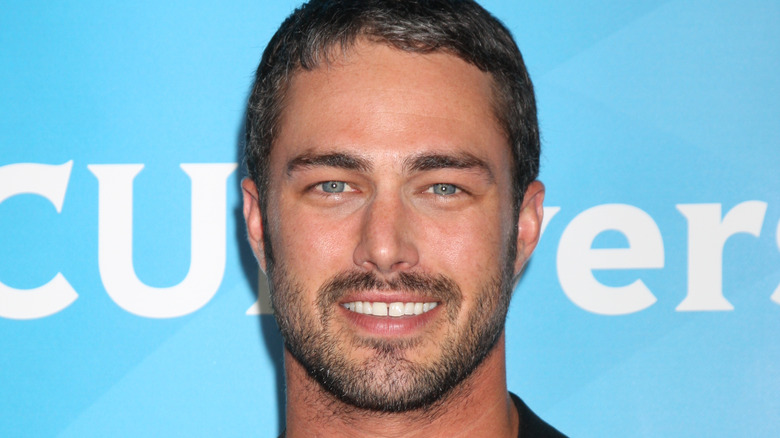 Shutterstock
According to Taylor Kinney's ex-girlfriend, he cheated on her with Lady Gaga. She said Kinney "is weak-willed and disloyal and I wouldn't be surprised if he betrayed her too," per Daily Mail. It turns out Gaga didn't have to be concerned about that though, or any of the other dirt the tabloids dug up when they started publicly dating.
After Gaga and Kinney were spotted throwing back shots at a bar in Mission Beach, California in 2011, the Star (via Radar Online) dug up an old arrest record for Kinney. And by old, we really mean old — the offense dates back to 2002 when Kinney was 21 years old. A "source" told The Star in 2011 that Kinney loves to "booze it up and party all night."
So, what was Kinney arrested for? Kinney was arrested for public intoxication and swearing, per HuffPost.