Taylor Kinney Apparently Has A New Girlfriend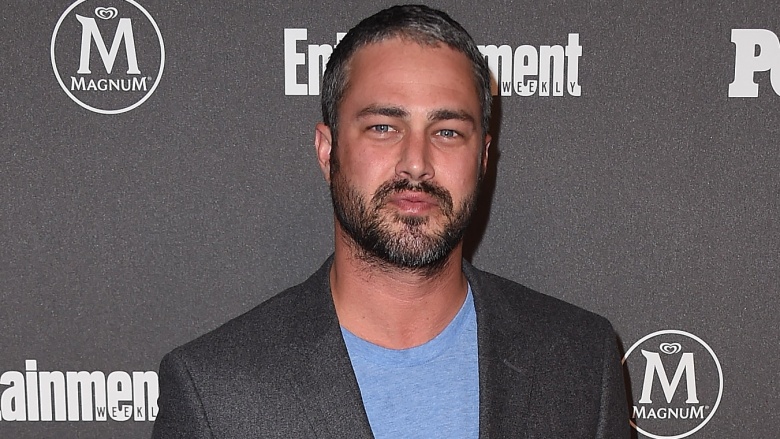 Getty Images
Say it ain't so!
Months after Lady Gaga and Taylor Kinney announced that they were "on a break," it appears that Kinney has moved on to a new lady.
Page Six is reporting that the 35-year-old Chicago Fire star is dating Alanna DiGiovanni. DiGiovanni, 26, works in radiology at the Thomas Jefferson University Hospital in Philadelphia and used to be a bottle service waitress in Atlantic City, New Jersey. DiGiovanni joined Kinney at the Formula One Grand Prix over the weekend in Austin, Texas, and sources say she's visited him on-set in the Windy City.
"Alanna is head over heels," an insider said. "He's told her he's planning to visit her in Philly; maybe as soon as this weekend."
This likely is bad news for Mother Monster, 30, who recently chatted with Howard Stern (via People) about the status of her relationship with Kinney. "I'm actually very close to Taylor. He's been my lover and my friend for a really long time." When Stern asked her how she'd feel if Kinney started dating someone new, she cracked, "Well, I'm not going to f **king throw a party!"
As Nicki Swift previously reported, sources claimed in July that there was "absolutely still a chance" Gaga and Kinney could get back together. Gaga herself implied their love was still alive, writing on Instagram, "Taylor and I have always believed we are soul mates. Just like all couples, we have ups and downs, and we have been taking a break. We are both ambitious artists, hoping to work through long-distance and complicated schedules to continue the simple love we have always shared. Please root us on. We're just like everybody else, and we really love each other."
Conflicting schedules are likely the biggest culprit behind the breakup, insiders previously dished.
"They realized they needed a break when she started working on her album. He started shooting the show [Chicago Fire] and they weren't spending as much time together," a source said. "They stopped seeing each other so much and they drifted apart. They're both focusing on their careers but are in constant communication."
Now that Gaga is busy promoting her new album, Joanne, it may have put the relationship even further on the back burner for her; but only time will tell if they're done for good.