Doug Emhoff's Ex Opens Up About Kamala Harris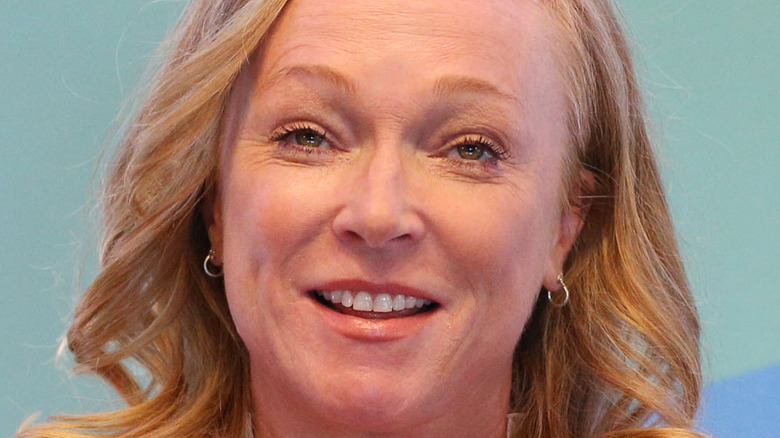 Robin Marchant/Getty Images
They don't make couples much more adorable than Vice President Kamala Harris and her husband, Doug Emhoff. As the country's first second gentleman, Doug has become a one-man Supportive Husband Meme Machine, and though VP Harris doesn't have biological children of her own, she's so close to her step-kids that they call her "Momala." The blended family is so healthy and functional, as a matter of fact, that the vice president and second gentleman are still close friends with Doug's ex-wife Kerstin, according to People.
It's easy to understand why Harris and her family have been the subject of so much public attention lately — being the first woman and person of color elected vice president and all — but Kerstin would like everyone to know that she's actually pretty impressive on her own, thank you very much.
Here is what Kerstin has to say about herself, as well as her friendship with one of the most powerful women in the world, who happens to be married to her ex.
This blended family works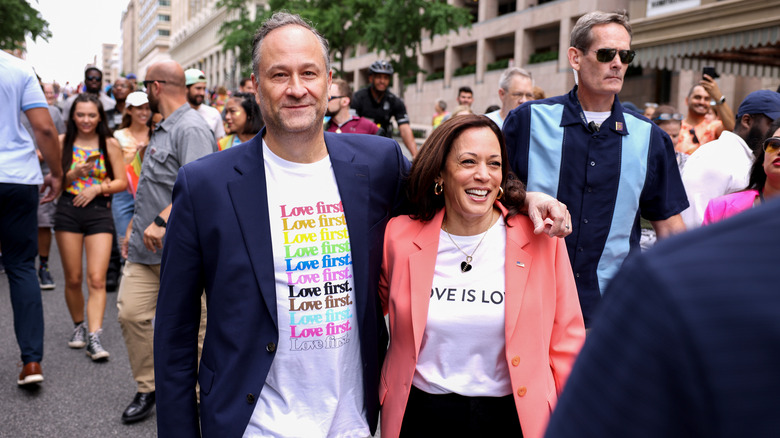 Anna Moneymaker/Getty Images
According to a profile of Kerstin Emhoff in Politico, "Doug Emhoff's ex is way cooler than he is." Kerstin, who is a Hollywood producer and CEO of Prettybird, has worked on iconic projects ranging from Nine Inch Nails' video for "Closer" to Beyoncé's "Formation." And she told the outlet she doesn't want to be seen as just "the famous ex-wife."
But we can't help but be a little curious about her relationship with Kamala Harris, who is married to her ex-husband and also the vice president. "When [Harris] was [California attorney general] and senator, I'd meet them at the SoulCycle by their house, and we'd take a class together," she said. "There's just no chance of doing that now... we've talked about that but I think it would torture Secret Service."
Just by looking at Kerstin's social media pages, you can tell how much she loves and supports VP Harris. Especially in the lead up to the election, Kerstin constantly posted inspiring messages about her friend. "Kamala Harris is tenacious, a truth-teller and willing to stand up for what is right. Her extraordinary experience assures she'll be a powerful and effective partner to Joe Biden on day one," she wrote in one IG post. In another Instagram caption, posted early in the Democratic primary race, Kerstin wrote, "This is the Kamala I know who will not back down."
Now that's what we call a modern second family.