The Real Reason Doug Emhoff's Ex-Wife Attended The Inauguration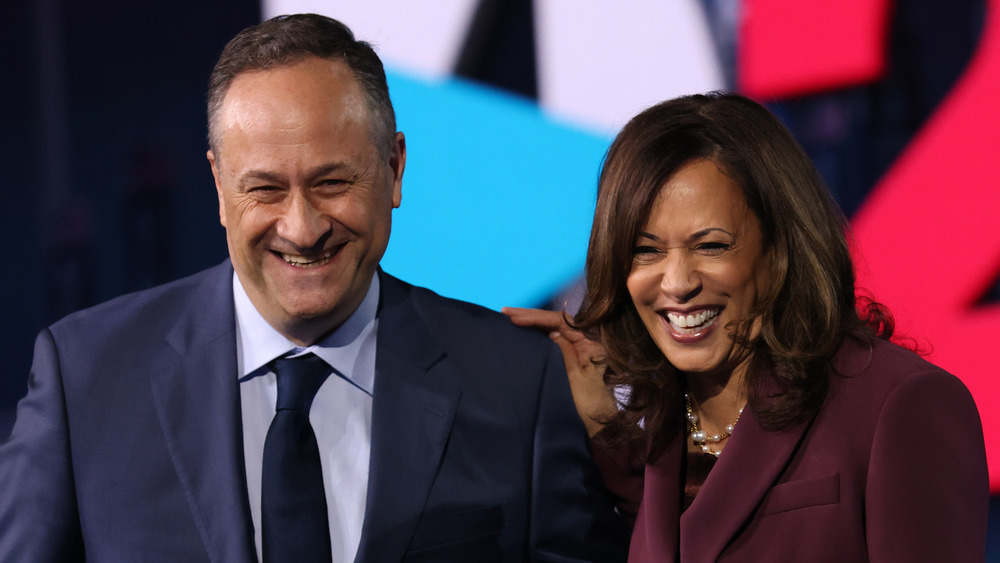 Win Mcnamee/Getty Images
Aside from all of the celebrities, politicians, and fashionable sneakers that made appearances at President Joe Biden and Vice President Kamala Harris' inauguration ceremony on Jan. 20, 2021, there was one appearance that has everybody talking: Kerstin Emhoff, the ex-wife of second gentleman Doug Emhoff.
The mother of two attended the inaugural ceremony accompanied by her children, Cole and Ella Emhoff. Kerstin shared a few photos on Instagram that captured the moments of entering the inaugural events. Sharing a photo of herself properly-masked beside the steps of the United States Capitol, she wrote, "This is real. So excited behind the mask!"
Kerstin and Doug were married for about 16 years between 1992 to 2008, according to Pop Sugar. Although things may not have worked out between the two, they remain good friends and have a pretty cool co-parenting routine with their two kids. Besides, being friends with your ex-husband's wife — who happens to be the Vice President of the United States — has a nice ring to it.
Vice President Kamala Harris and Kerstin Emhoff have a great relationship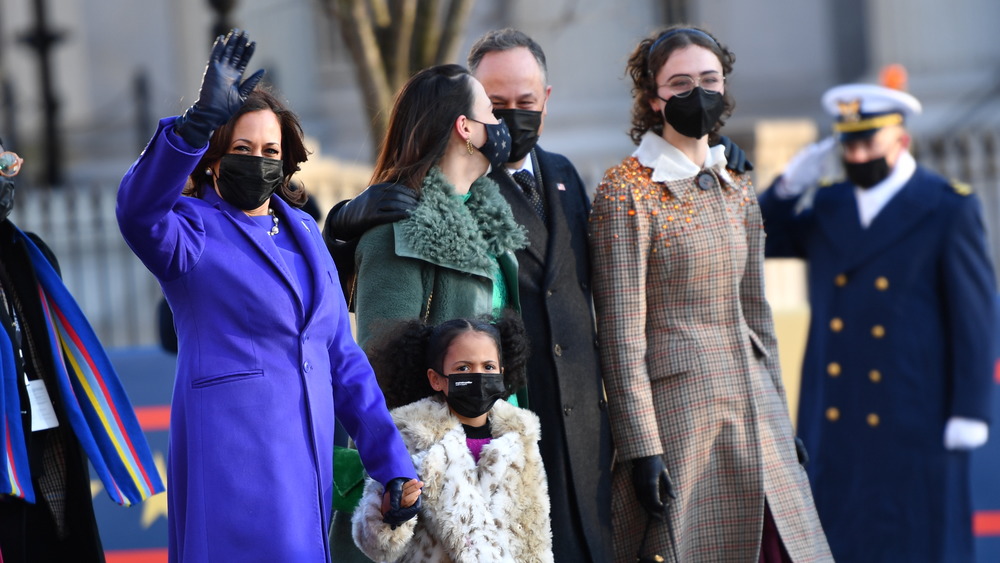 Mark Makela/Getty Images
In addition to being the first African-American and Asian-American woman to serve as the Vice President of the United States, Kamala Harris' blended family is also breaking barriers. When the California native married second gentleman Doug Emhoff in 2014, Harris also gained two stepchildren, Cole and Ella Emhoff, from Doug's previous marriage to Kerstin Emhoff.
Cole and Ella opened up about their stepmom in a January 2021 interview. When describing the vice president's relationship with their dad, Cole joked with The New York Times that his dad and his stepmom "are like almost vomit-inducingly cute and coupley. I'm like, 'When is this going to wear off?'" Aside from the PDA, Cole and Ella say the co-parenting between their parents and stepmom is terrific. "They are really a unit, like a three-person parenting squad," Ella said. "It's really cool."
As for Harris and Kerstin, their relationship is equally wholesome. According to Kerstin, when Harris met her ex-husband in 2013, she was supportive of the relationship from the start. "When [Doug and Kamala] first started dating and [Kamala] was [attorney general of California], I just thought, 'Wow, that's cool. Don't mess this up!'" she told Marie Claire in 2020.
Harris also had some sweet words for Kerstin, calling her an "incredible mother" in a 2019 Elle profile. "Kerstin and I hit it off ourselves and are dear friends. ... We sometimes joke that our modern family is almost a little too functional." Hats off to this beautiful family!