What Doug Emhoff's Ex-Wife Really Thinks About Kamala Harris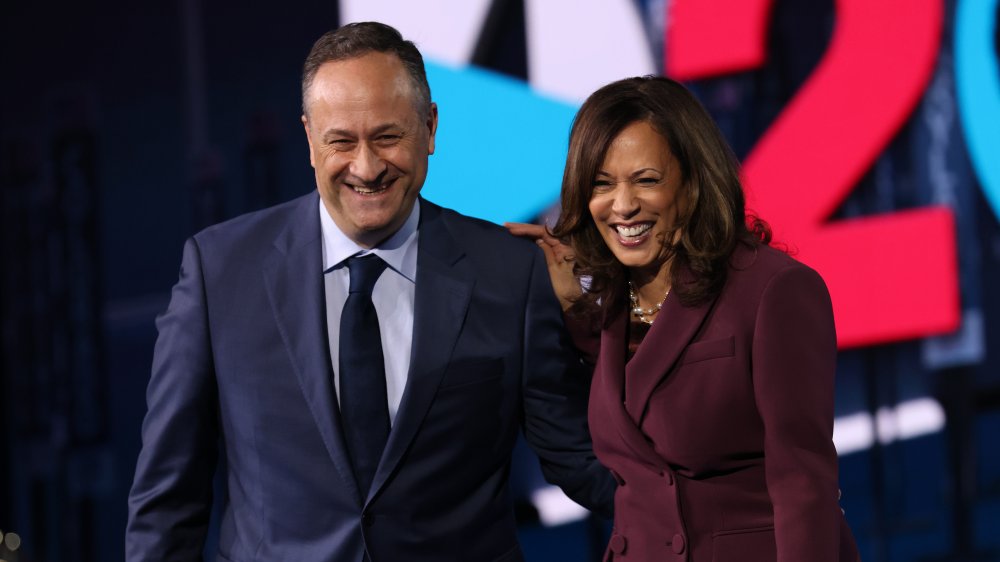 Win Mcnamee/Getty Images
Doug Emhoff, husband to Democratic vice presidential candidate Kamala Harris, has a lot of weight on his shoulders. Much like his wife, who is currently the first Black woman of Asian descent to be named to a major party's presidential ticket, Emhoff is a step closer to making history himself. As of this post, Emhoff would be America's first "second gentleman," if Harris and Democratic presidential candidate Joe Biden win the general election on Nov. 3, 2020.
With the potentiality of Harris being poised as the country's first female vice president, Emhoff has become a subject in the public eye. Although "second gentleman" sounds appealing to his son Cole, Emhoff told Marie Claire he hasn't put much thought into the title, rather he's got his mind on other things: "I'm just working night and day, 24/7, running through walls, crawling over glass to help them win."
Emhoff is known for being a major fixture in his wife's campaign, and has shown great support to both Harris and former Vice President Joe Biden. On Oct. 5, 2020, Emhoff campaigned in Texas on behalf of the Biden/Harris ticket, per San Antonio Express-News. While he may be instrumental to the 2020 Democratic race for presidency, Emhoff isn't the only one who's been supportive. Both Emhoff's ex-wife Kerstin and their kids, Cole and Ella, have been standing proudly by Harris' side throughout the campaign season.
Keep reading to find out what Emhoff's ex-wife really thinks about Kamala Harris and their "modern family."
Kamala Harris and Doug Emhoff's ex-wife have a great relationship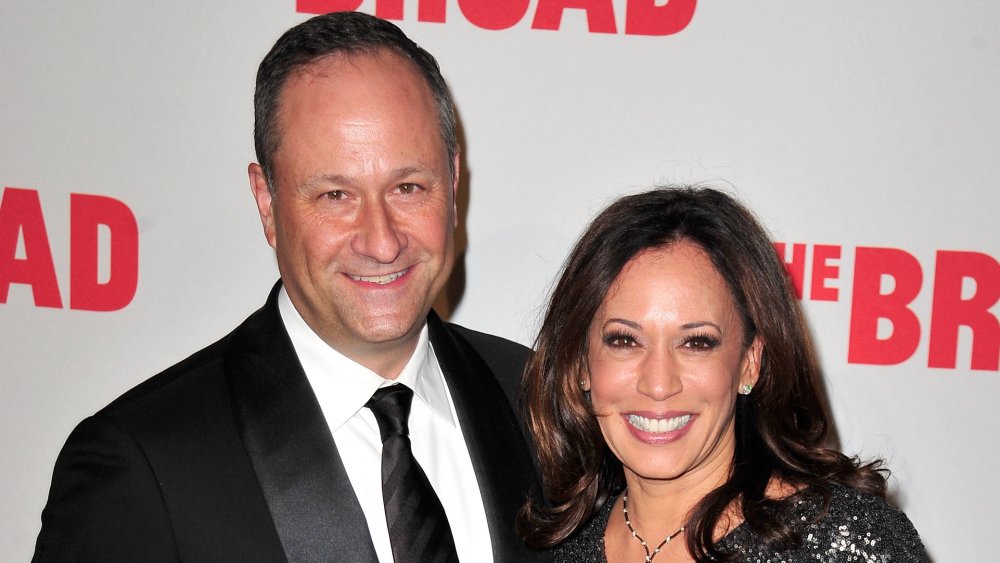 Jerod Harris/Getty Images
Aside from having a great relationship with her stepchildren, Kamala Harris' friendship with their mother Kerstin is one that can't help but make you smile. As Kerstin told Marie Claire, she was excited to hear her ex-husband Doug Emhoff was dating the then-attorney general of California, recalling, "I just thought, 'Wow, that's cool. Don't mess this up!'" She also volunteered her creative services to Harris' presidential campaign, which ended in late 2019.
Upon first dating, Harris, once a child of divorced parents, stressed the importance of being with Emhoff long-term prior to meeting his children, so they agreed to wait. "I didn't want to insert myself into their lives as a temporary fixture because I didn't want to disappoint them," Harris told Elle. Now, Harris attributes her relationship with Cole and Ella as their "Momala" to their mother, Kerstin.
View this post on Instagram
During an interview with CNN, Harris spoke highly of her husband's ex, sharing, "One of the keys to my relationship with Cole and Ella is their mom. We are friends. We have a very modern family." In addition to co-parenting, Kerstin is one of Harris' vocal supporters. In an August 2020 tweet, Kerstin called out Vice President Mike Pence for mispronouncing Harris' first name during a press conference. Kerstin tweeted, "Say her name correctly you idiot. She's going to make mincemeat out of you in the debates!"
Although Harris deems their family dynamic "almost too functional," it seems like it's working for them!