Who Is Rafael Nadal's Wife, Xisca Perello?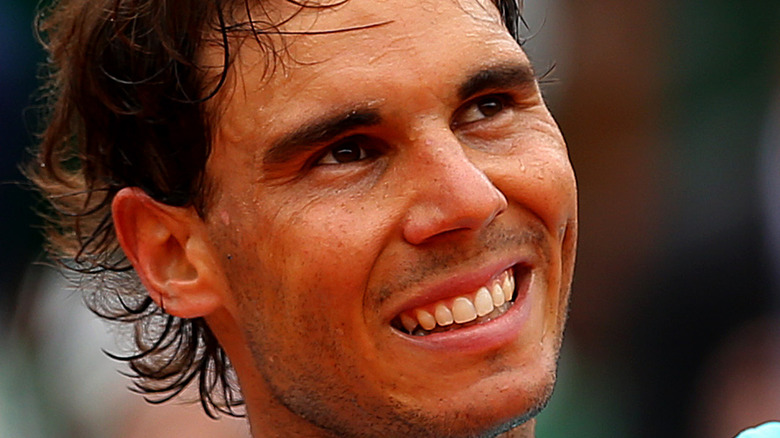 Clive Brunskill/Getty Images
Rafael Nadal is one of the most talented and successful tennis players in the world, so when he announced he was opting out of Wimbledon and the Tokyo Olympics, fans were understandably shocked. On June 17, he said he made the decision for his well-being, writing via Twitter, "It's never an easy decision to take but after listening to my body and discuss it with my team I understand that it is the right decision." He added, "The goal is to prolong my career and continue to do what makes me happy, that is to compete at the highest level and keep fighting for those professional and personal goals at he maximum level of competition."
It looks like he'll take some well-deserved time off during this break and will, assumingly, spend time with his wife, Xisca Perello. The long-lasting couple, who started dating in 2005, got engaged in January 2019 (per The Sun) and married in his hometown of Majorca, Spain the following October.
Scroll ahead to learn more about Perello, including what she does for a living and why she rarely goes to Nadal's tennis matches.
Xisca Perello doesn't want to be part of the celebrity 'world'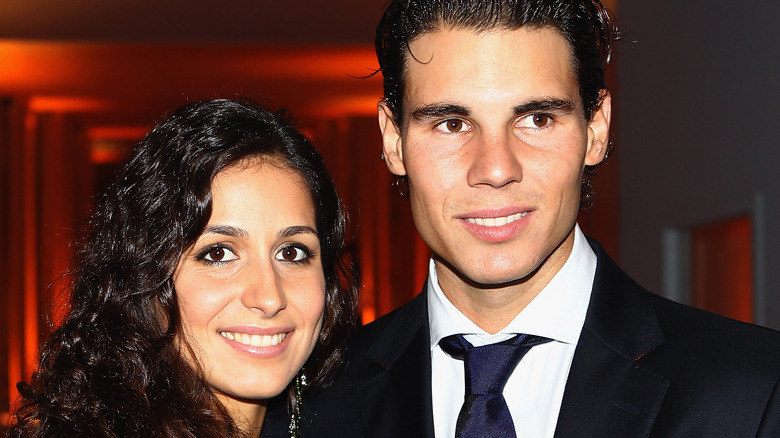 Julian Finney/Getty Images
Xisca Perello — whose real name is Maria Francisca Perello — is "an insurance worker and business graduate," according to The Sun. Republic World also reports she's the Project Director of Strategy and Relations with Institutions for Rafa Nadal Foundation, the charity Rafael Nadal launched years ago. But unlike many other celebrity wives, Perello does not have a social media presence, as she's previously discussed not wanting to be "part of" the celebrity "world" her husband is in. She explained (per The Sun), "It's not a world I want to be part of, nor do I think Rafa would have chosen to be with a woman who looked for that in life."
Fans will sometimes see Perello in the stands watching Nadal play tennis, however, it doesn't happen very often because she worries it might affect their relationship. During a 2011 interview with The Telegraph (per Marie Claire), she said: "He needs his space when he is competing, and just the idea of me hanging around and waiting on his needs all day tires me out." Perello added (via ESPN): "If I followed him everywhere, I think there's a risk we might stop getting along."