This Is What Pat Sajak And Vanna White Did Before Wheel Of Fortune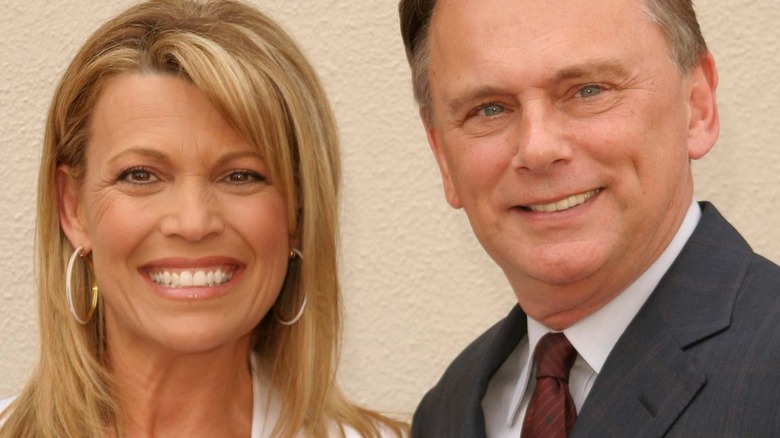 Shutterstock
Since 1982, Pat Sajak and Vanna White have been beamed into millions of households each night as the co-hosts of the hit game show, "Wheel of Fortune." And Pat Sajak actually broke the Guinness World Record in 2019 for having the longest career as a game-show host for the same show. In that year, Sajak had hosted the show for 35 years and 198 days. Sajak joined the game show as the host in 1981, and White followed him as the co-host the next year. 
Although so many of us are used to seeing these beloved pop culture figures every night on our TV screens, there was a time that they'd done a lot more than encourage contestants to spin wheels, buy vowels, and solve puzzles. For example, did you know that White was once a beauty pageant competitor? 
Read on to find out more about what Pat Sajak and Vanna White did before they became the co-hosts of "Wheel of Fortune."
Vanna White had a cameo on another game show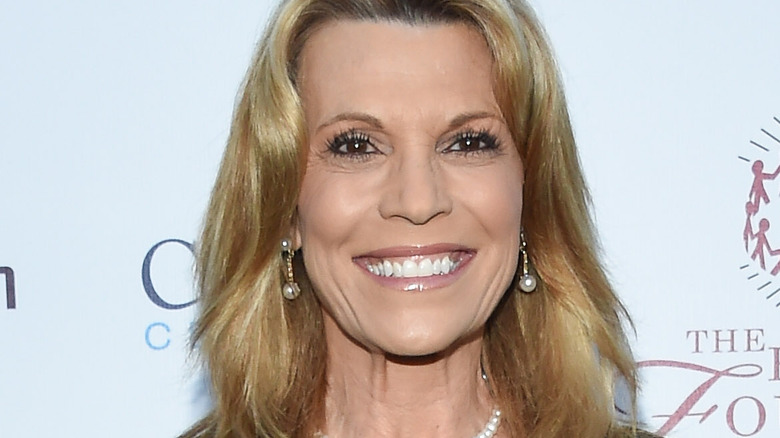 Shutterstock
Before she became known as the beloved letter-turner on "Wheel of Fortune," Vanna White competed in the Miss Georgia USA beauty pageant in 1979. She was the fourth runner-up in the competition. 
On June 20, 1980, White also appeared as a contestant on "The Price is Right," and though she didn't make it onstage, her appearance was certainly memorable for other reasons. For her appearance, White wore a "Get Serious" T-shirt, and this shirt caused quite the commotion. "Vanna White was a contestant on The Price Is Right," Bob Barker recalled to the Television Academy Foundation in 2000. "I remember, she came down, she was wearing a T-shirt that said 'Get Serious.' I was waiting to be introduced and they have a monitor right there by where I'm standing...I can't see it, but the stagehands were all around and they could see it." He added, "This one guy looked up and said, 'Man, look at that gal! I'm gettin' serious!'" Later on in the appearance, Barker makes fun of her for not knowing the correct prices of prizes, quipping she was "too busy looking at herself" in the monitor to pay attention. Big yikes.
White also appeared in bit parts in B-movies, including "Graduation Day," a slasher film released by Troma Entertainment that is now a bit of a cult classic amongst the genre's enthusiasts.
Pat Sajak had a unique start in radio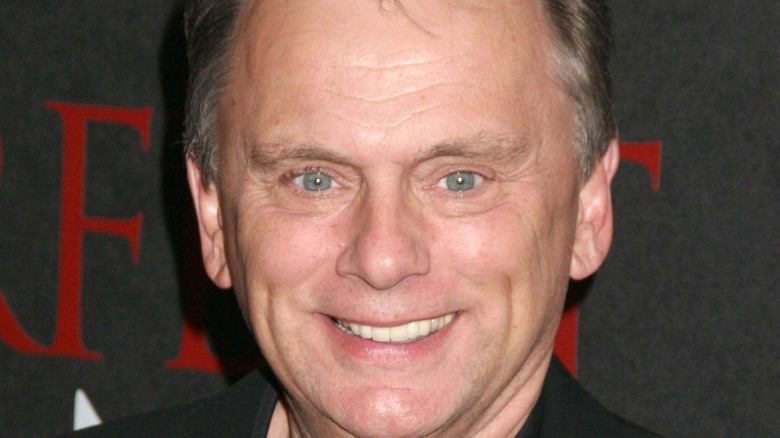 Shutterstock
While Vanna White was competing on the beauty pageant circuit, Pat Sajak enlisted in the army for the Vietnam War. He became a disc jockey for the American Forces Vietnam Network, hosting the Dawn Busters radio show — the same radio show hosted by Adrian Cronauer, whose life story got highlighted in "Good Morning Vietnam" starring Robin Williams. "I used to feel a bit guilty about my relatively 'soft' duty," he said of his gig in an interview with the United Service Organizations. "After all, I was billeted in a hotel, and there were plenty of nice restaurants around. But I always felt a little better when I met guys who came into town from the field and thanked us for bringing them a little bit of home."
In 1977, Sajak got his "big break" when he got asked to be the weatherman for KNBC-TV in Los Angeles. At the time, Sajak was working as a broadcaster in Nashville. It sounds like Sajak would have been content to stick with that career, as he told NPR in 2013, "Honestly, I didn't see myself as a game show host. And I don't even know what I mean by that but – nothing against it."
Then in 1981, Merv Griffin himself asked Pat Sajak if he'd be interested in taking over the "Wheel of Fortune" hosting duties from Chuck Woolery. Sajak, who had hosted two other game shows, accepted the offer — and the rest, as they say, is history!