Kate Middleton Opens Up About The Interesting Hobby She Shares With Her Brother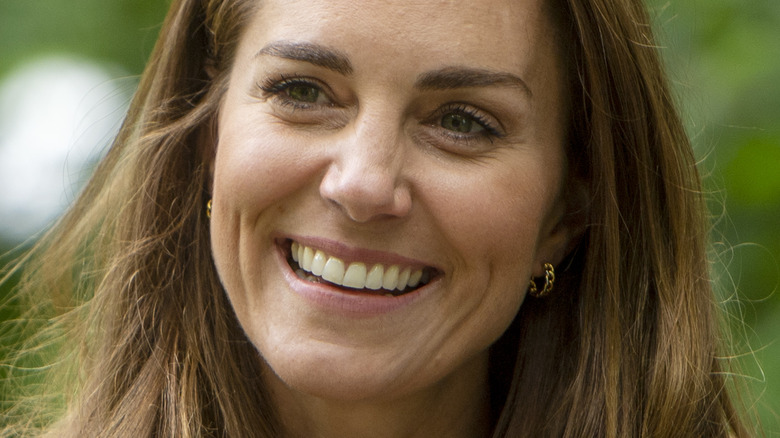 Wpa Pool/Getty Images
Kate Middleton is fulfilling her royal duties, visiting school children in London at the Natural History Museum on June 22. The trip included the duchess joining the kids in an arts & crafts activity to learn more about insects, mammals and birds, according to People. During Middleton's visit, the royal also revealed the one hobby that she enjoys just like her younger brother.
For those unfamiliar with the Middleton family, James Middleton is the duchess' youngest sibling, and, according to an interview with the Daily Mail, he is constantly reminded of it. "It's always been, whether at school or now, that I am Pippa and Catherine's little brother," he revealed in 2016. "It's probably going to be the story of my life. I am James Middleton. I am very proud to be 'the little brother of...,' but, equally, they are proud that I am who I am."
The Middleton sisters are so proud of James and supportive of his hobbies, they opted to get their brother "the most fantastic birthday gift imaginable" in 2011, making one of his longtime wishes come true. The gift in question turned into a hobby not just for James, but for Kate too. Read on to find out what it is.
Kate Middleton has her own beehive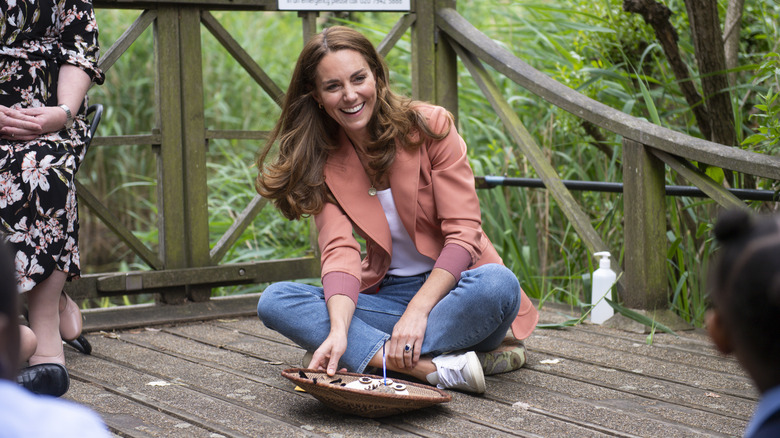 Wpa Pool/Getty Images
In the 2011 interview with the Daily Mail, James Middleton revealed it was his family, including sisters Kate and Pippa, who got him into his hobby of beekeeping. "A delivery van arrived with a large buzzing box with the cautionary label: 'Live Bees,'" said James. "Inside was the nucleus — the start — of my colony: 1,000 Buckfast bees."
The youngest Middleton further shared his love for beekeeping in an Instagram post in 2019, telling his followers, "I'm fascinated by the little creatures." James continued, "Beekeeping to me is a meditation. It's a chance to escape my mind and be so consumed by something that hours can pass by without knowing it. Meditation is a wonderful tool to help with stress, anxiety, depression and doesn't just need to be practiced sitting down!"
The practice carried onto his sister Kate Middleton, the Duchess of Cambridge, who revealed the hobby to school-aged children at the London Natural History Museum in June. "Would you like to try some? This came specially from my beehive," asked the duchess (via the Daily Mail), as she gave the gift of homemade honey to the kids. "Does it taste like honey from the shops? Does it taste like flowers?" People reports the beehive belonging to the royal remains in her Norfolk home Anmer Hall.