Kate Middleton's Brother James Talks His Mental Health Journey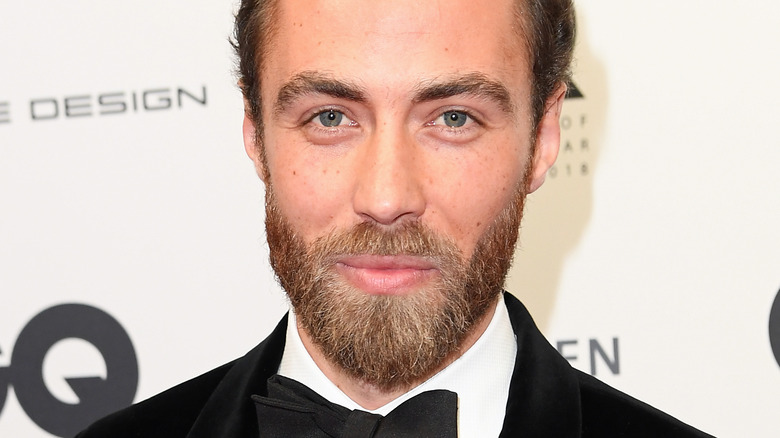 Matthias Nareyek/Getty Images
May is Mental Health Awareness Month in the U.S. — with Mental Health Awareness Week taking place May 10-16 in the U.K. — and it has seen myriad celebrities sharing their own struggles as well as efforts to help others. Prince Harry was one such notable example, announcing on May 10 his new Apple TV+ show with Oprah Winfrey, "The Me You Can't See." Per Apple, the docu-series aims to "destigmatize a highly misunderstood subject" and emphasize the unified struggle for mental well-being. "Our shared experience is that we are all human," the prince said, via the Daily Mail. "The majority of us carry some form of unresolved trauma, loss, or grief."
Pop star Selena Gomez, who revealed on Miley Cyrus' IGTV show in 2020 that she has been diagnosed with bipolar disorder, announced her own mental health initiative in an April 2021 Instagram post. Via her cosmetics brand Rare Beauty, Gomez launched Mental Health 101, which calls for "more mental health in education." The youth-centric campaign hoped to use platforms like GoFundMe and Change.org to grant students greater access to mental health support. 
Now, in a May 12, 2021, Instagram post, Kate Middleton's brother James is sharing his own journey for Mental Health Awareness Week. Read on for what the royal-adjacent sibling had to say.
James Middleton credits nature for aiding his recovery
James Middleton, younger brother to Kate and Pippa Middleton, shared in a candid May Instagram post a coping strategy he discovered in the aftermath of his 2018 clinical depression diagnosis. "It has been exactly 1255 days since I got diagnosed with clinical depression," James wrote. "Ten days later I disappeared, I packed my dogs into my car and, telling no one where I was going, drove to a wild and remote part of the Lake District," James continued. After ice-cold swims and solo strolls on "snow-capped mountains," James learned that the connection to nature helped him cope. "Nature is central to our psychological and emotional health and as @mentalhealthfoundation says 'Nature is our great untapped resource for a mentally healthy future,'" he elaborated.
His dogs were also instrumental. The Boomf co-founder — whom Vogue in April had called "the lone human actor in a live-action Disney film in which the animals can talk" for his frequent and whimsical Instagram posts about his pets — said walking his dogs allowed him "to inhale the powerful benefits nature has to offer." Adding "beekeeping" as an additional calming mechanism, James wrote that he thought of nature as "an ongoing prescription" for promoting mental wellness. "Each time I climb that mountain [I] always say thank you for playing an unknowing part of my recovery," James wrote. 
Of course, mental health treatment looks different for everyone. But nature's mind-clearing properties are well-documented, and they've done wonders for Middleton's mental state.
If you or someone you know is struggling with mental health, please contact the Crisis Text Line by texting HOME to 741741, or call the National Alliance on Mental Illness Helpline at 1-800-950-NAMI (6264).