How JoJo Siwa Really Makes Her Money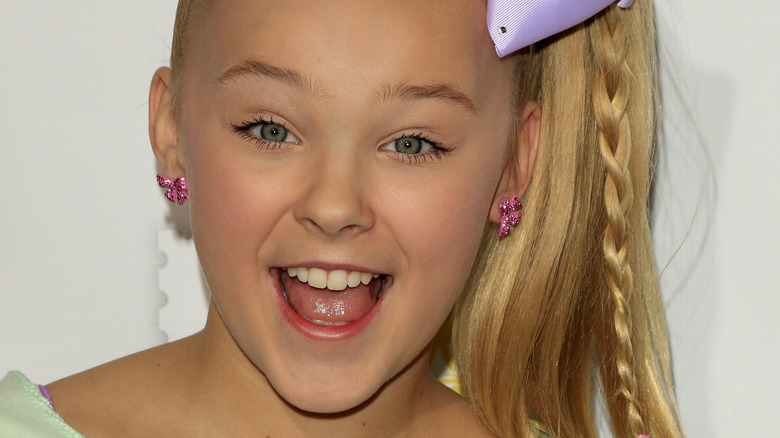 Shutterstock
What do you get when you combine an endless collection of bows, an effervescent personality, and a hard-driving work ethic? $14 million — or, at least that's how much Celebrity Net Worth estimated teen sensation JoJo Siwa's 2021 worth. Getting her start as a dancer on Lifetime reality shows "Dance Moms" and "Abby's Ultimate Dance Competition," Siwa sashayed her early fame into an independent successful career with her wildly popular vlog-centric YouTube channel and musical career under her Nickelodeon "overall talent deal." Additionally, the sunny 18-year-old and her beloved Yorkie Bow Wow debuted their own Nickelodeon web series in September 2018, with the show following the two touring the world. Very on-brand for the young entertainer's cheerful, colorful brand. 
"My favorite thing ever is, like, I love doing YouTube," Siwa, who revealed she was part of the LGBTQ+ community in January to much praise, said (with cheer) in a 2018 YouTube vlog amid suspicions that her positive facade was just that. With a J-14 article vouching for her, displaying the headline, "People Seem to think JoJo Siwa's Persona is Fake, But It's So Not an Act," the site pointed to a Siwa YouTube vid where she says she appears forever-happy because she is doing "what I love to do and that's my passion." So how does Siwa's passion add up to her cool $14 million? Let's take a look at how this one-girl movement really makes her money. 
JoJo Siwa sold more dolls at Target than Barbie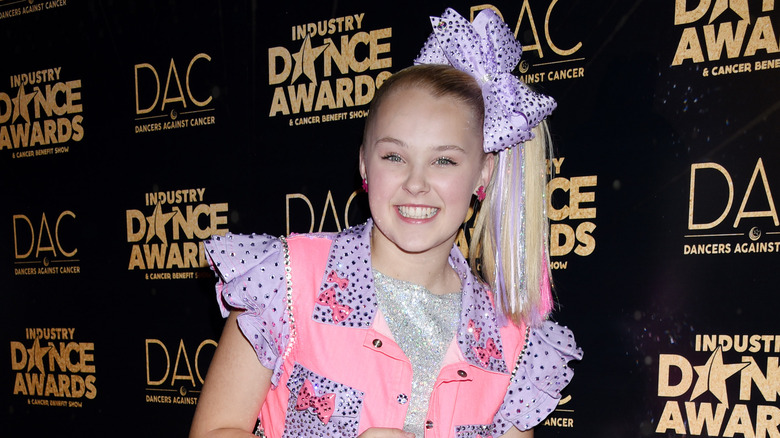 Shutterstock
In addition to her indubitably lucrative Nickelodeon "overall talent deal," under which she will collaborate on projects like music, licensing products, and shows, JoJo Siwa makes a great deal of revenue off her YouTube channel with its 12 million subscribers and hundreds of millions of views on a majority of videos. Additionally, Celebrity Net Worth reported that Siwa played sold-out arenas on a 2018 tour that took her to 52 cities in North America as well as the U.K. and Canada. 
But that's merely scratching the surface. As Forbes wrote in 2020, Siwa has "quietly built a business empire," with 80 million bows sold and with more doll sales "at Target than Barbie." In fact, Siwa's fashion staple — the colorful, oversized bows adorning her head and everything she can get her hands on — had Celebrity Net Worth re-calculate her net worth of $14 million if the 80 million sales number was accurate. Per the outlet's math, the bow sales would translate into $16 million alone (before tax, however).
In February 2020, at just age 16, Siwa dropped $3.5 million for a L.A. home, adding nicely to her real estate portfolio, per the outlet. The Mediterranean-style property, as toured on her YouTube channel, boasts 6,000 square feet of space and features "marble floors, fireplaces, a gourmet kitchen, and French doors" in addition to a pool and sports court outdoors. We're sure Siwa's gussied the place up with bows galore by now!