Celebs React To JoJo Siwa Coming Out As Gay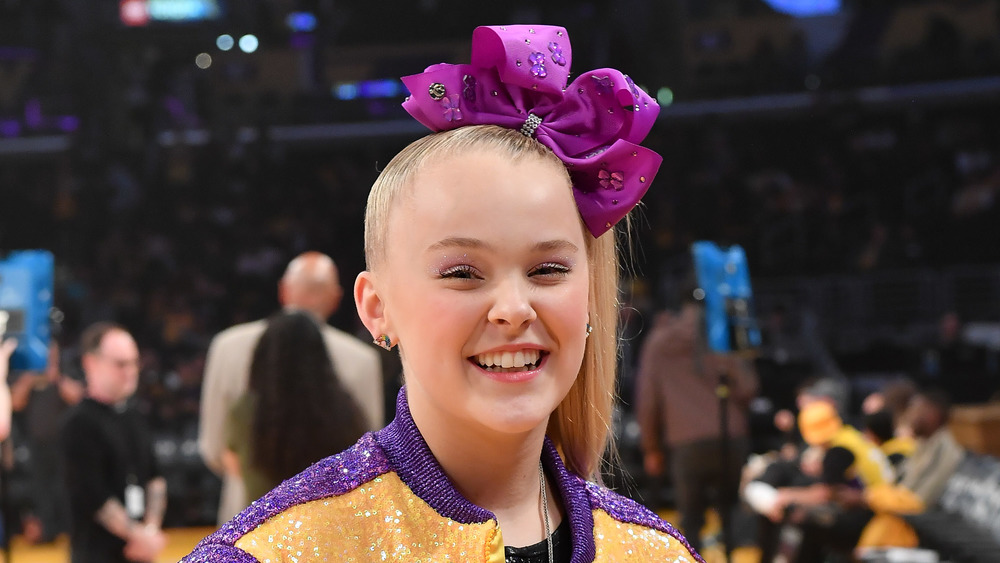 Allen Berezovsky/Getty Images
In one of the first bright spots of 2021, JoJo Siwa has come out as a member of the LGBTQ community — and she did so in a style truly befitting of the beloved performer and dancer.
As Variety reported, Siwa's coming out post came on the heels of a prior viral TikTok video from the former reality star, in which she danced to the hit single "Born This Way" by Lady Gaga, which at the time of its release in 2011 was instantly deemed an iconic queer anthem. 
Per Variety, the TikTok video, which garnered over 4.5 million likes and 25 million views after it was posted on Jan. 21, 2021, was regarded as possible precursor or hint to Siwa coming out. And sure enough, the very next day, the teen star shared a post that more obliquely stated her identity.
JoJo Siwa has never 'ever been this happy' after coming out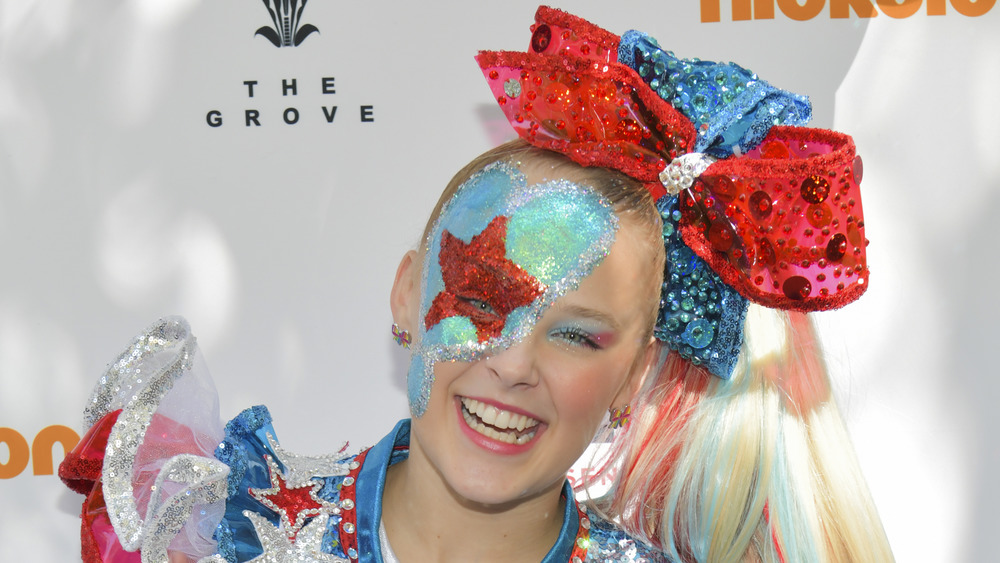 Rodin Eckenroth/Getty Images
JoJo Siwa posted on her Twitter account on Jan. 22, 2021, with a photo of herself wearing a t-shirt sent to her by her cousin, which has the words "Best. Gay. Cousin. Ever." emblazoned on the front. The caption: "My cousin got me a new shirt."
While some were initially hesitant to consider Siwa's post a definitive statement of her identity, publications like Out magazine pointed to the fact that the dancer liked a number of social media posts embracing her as part of the LGBTQ community. Siwa herself then followed up in an Instagram Live session on Jan. 23, 2021 (via People), in which she confirmed that she is, indeed, queer.
"Personally I have never, ever, ever been this happy before and it feels really awesome," Siwa said to her followers, later adding that while she is definitely a queer person, she has no intention to specifically label her identity at this time.
"I have thought about this, but the reason I'm not going to say this answer is because I don't really know this answer," said Siwa. "I think humans are awesome, I think humans are really incredible people. Right now, I'm super duper happy and I want to share everything with the world but I also want to keep things in my life private until they are ready to be public." So how did her fans, followers, and fellow A-listers react to the news? 
Celebs expressed love and support for JoJo Siwa's coming out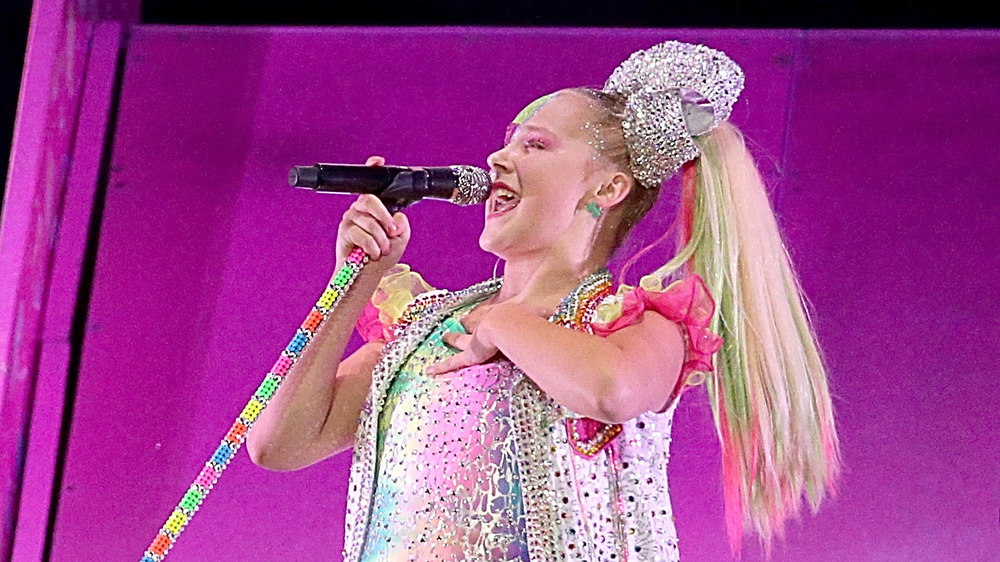 Gary Miller/Getty Images
After JoJo Siwa's coming out post went live on Jan. 22, 2021, outpourings of love and support followed from both her fans and her friends, many of whom are celebrities (including queer celebrities) themselves. Among them included rapper Lil Nas X, who came out in June 2019, Ellen DeGeneres, YouTube star Colleen Ballinger, and makeup maven James Charles, per Variety. "[If] u spell 'swag' backwards, it's 'gay'. coincidence??" wrote Lil Nas X in his congratulatory tweet. DeGeneres contributed a simple heart emoji. Possibly, James Charles was one of the first to parse Siwa's coming out via subtext, writing "IM SO HAPPY FOR YOU" as a comment on Siwa's "Born This Way" viral video. 

Other notable Internet personalities like journalist Yashar Ali commented on the importance of Siwa's public declaration of queerness, per Page Six, and its impact on LGBTQ representation amongst Gen Z. "This feels like a big deal if it is what I think it is...JoJo Siwa is hugely popular with kids," Yashar Ali tweeted following Siwa's post. "And as someone just pointed out, if it is what I think it is, she's doing it at the height of her fame when she's selling out arenas."