JoJo Siwa's Viral TikTok Has People Talking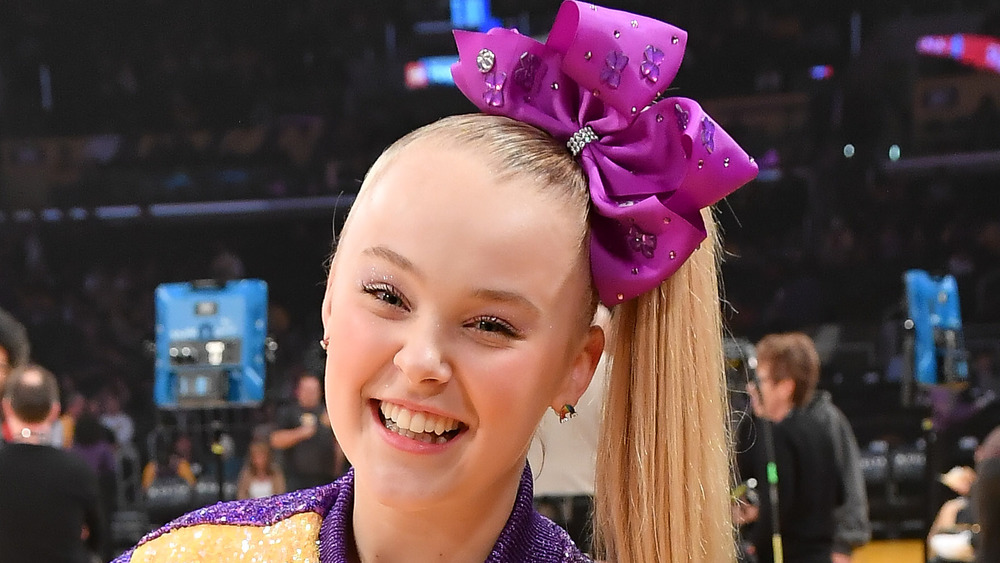 Allen Berezovsky/Getty Images
Singer, actress, dancer, former reality television star and professional wearer of hair bows JoJo Siwa is one of the most successful teens of her time. Siwa first found fame when she appeared on the hit Lifetime show Dance Moms, and proceeded to turn her popularity into a multi-million dollar career that only seems to be growing. Since leaving Dance Moms behind, JoJo's energetic, spunky personality has earned her idol status to kids and tweens all over the world. She has enjoyed a highly lucrative career through her YouTube channel, music, world tours, a three-book deal, clothing and accessories lines, television shows like The Jojo & BowBow Show and a line of hair bows.
Though many have dubbed her "America's Sweetheart," she hasn't been completely clear of controversy. On Jan. 5, 2021, the teen sensation found herself apologizing (in her signature upbeat manner) for an "inappropriate" board game branded with her name and image, per Today. The game — called Jojo's Juice — reportedly asked concerning questions to young children, like if they had ever been arrested. The board game was quickly removed from shelves following backlash from disappointed mothers and kids.
Just weeks after clearing the air about the board game incident, Siwa has found herself at the center of controversy yet again. Keep reading to find out why JoJo Siwa has people talking.
JoJo Siwa's TikTok video has people debating her sexuality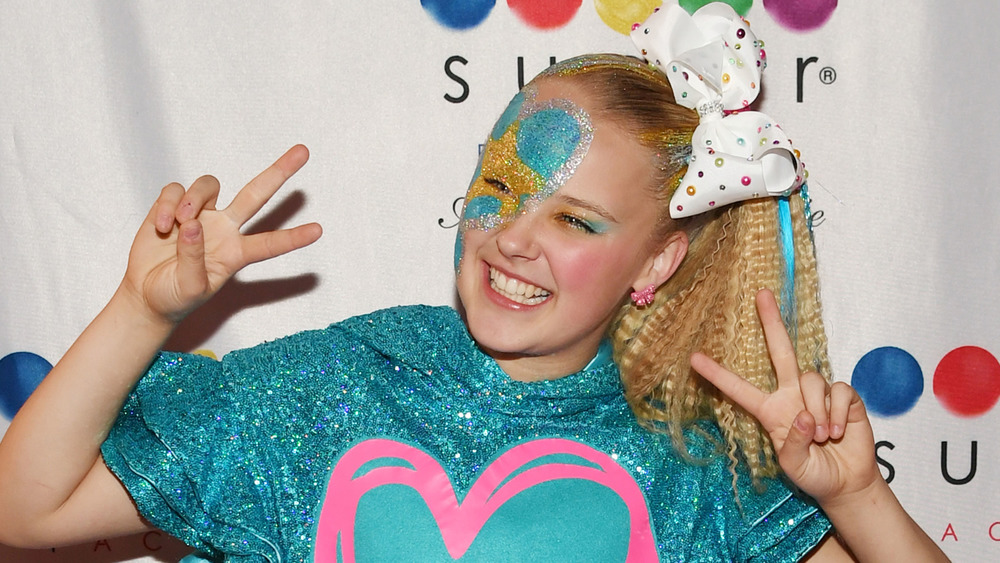 Denise Truscello/Getty Images
A TikTok posted by JoJo Siwa on Jan. 20, 2021, has people questioning her sexuality. The video is simple: It just shows her singing to Lady Gaga's "Born This Way." However, the song has been called a "gay anthem," and some people think the post may have been her way of coming out. Furthermore, Kent Boyd — a member of the LGBTQ TikTok group Pride House – posted a video of Siwa dancing with several Pride House members the same day that Siwa released her attention-grabbing video. Boyd captioned the video, "Now your (sic) one of us!!"
Both TikToks had people cheerfully speculating that the singer and dancer is gay. "DID I JUST WITNESS JOJO SIWA'S COMING OUT VIDEO I AM SO HAPPY ??????" one user tweeted. Another said that they had been hoping she would come out as gay for two years. It's also worth nothing that Siwa was told in 2018 that she is a "gay icon," per Out, and replied that she loved being revered as such. However, while some fans were celebrating, others weren't so quick to believe that Siwa had announced anything about her sexuality and cautioned people against jumping to conclusions.
In November 2020, Siwa announced that she and boyfriend Mark Bontempo had broken up, per E! News. She has never been romantically linked to a girl or anyone in the LGBTQ+ community publicly. As of this writing, Siwa has not confirmed nor denied rumors regarding her sexuality.