Why JoJo Siwa Gets 'Really Upset' With Her Fellow Dance Moms Alums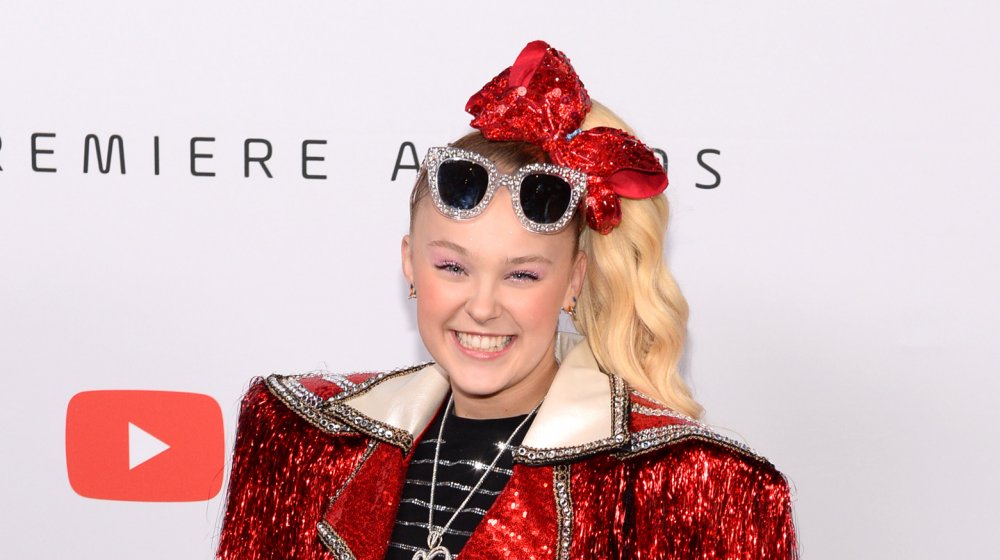 Andrew Toth/Getty Images
Next to Maddie Ziegler, the star of many Sia music videos, Joelle "JoJo" Siwa might be one of the most famous alums of the Lifetime reality show Dance Moms. After starring in Dance Moms, the young actor, singer, and dancer known mainly for the giant hair bows she always wears, seemingly shot to fame overnight. From landing countless brand deals to going on world tours and everything in between, JoJo quickly and successfully built a multimillion-dollar empire for herself— one that capitalizes on her energetic, colorful, and glittery brand, per Business Insider.
To this day, though, JoJo credits much of her success to Dance Moms, and she learned a lot from her experience on the show, as she told Kelly Ripa in 2017. It's a big compliment as the Nebraska native wasn't on the series for very long, capping her role at two seasons.
Despite still being friends with some of her fellow co-stars, JoJo can't say the same for all of them and gets upset with a few Dance Moms alums for this particular reason. Read on to see why JoJo has an issue with some of the Dance Moms alums.
JoJo Siwa is protective of Abby Lee Miller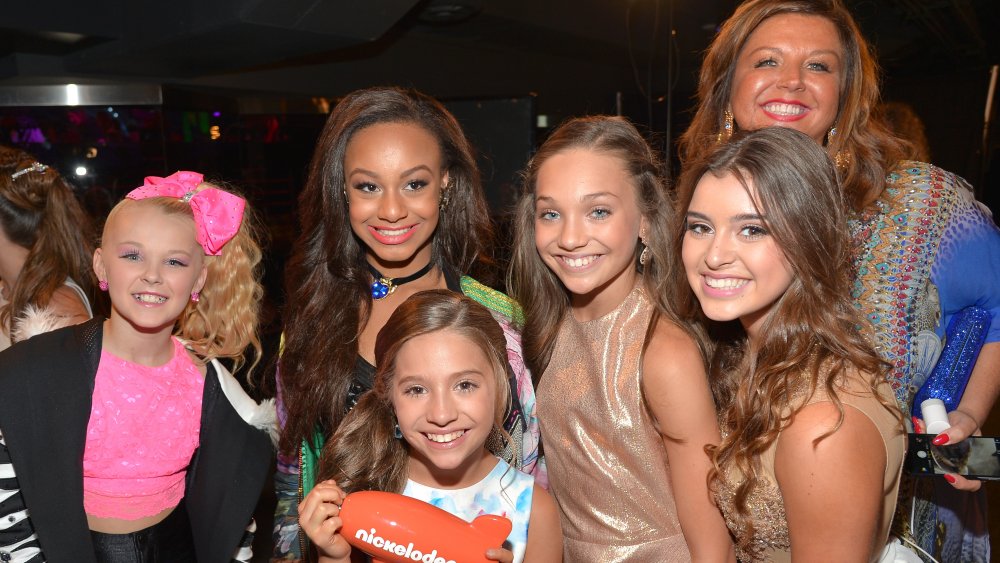 Charley Gallay/kca2015/Getty Images
As it turns out, JoJo Siwa is the only Dance Moms alum that still stays in touch with the show's leading lady, Abby Lee Miller. Abby served as the dance instructor for Jojo and the other alums on the show, and her teaching methods have raised eyebrows throughout the years. Abby also faced legal troubles, served jail time, and quit the show in May 2020 after attempting to stage a comeback.
Many of the alums have severed all ties with Abby due to this behavior and other controversies. JoJo, on the other hand, disagrees with this logic and maintains a good relationship with Abby. She told Entertainment Tonight in June 2020 that she and the other famous alums would not be where they are without her influence. "It makes me really, really upset that I am one of the few — there's only a few people — that really truly thank Abby, and are thankful and grateful for what she's done for us. Because without her, Dance Moms wouldn't be a thing," JoJo said.
JoJo's allegiance to Abby was evident in May 2020 when in a since-deleted TikTok video, Dance Moms alum Brooke Hyland poked fun at the dance instructor. JoJo commented on the video to defend Abby and express her disappointment in Brooke's need to post about their former teacher, People reported. "It's just sad because Abby really is a good person. Even though you see her yelling and screaming at children on TV, like Abby made seven stars. I wouldn't be doing this if it wasn't for her," she explained to Us Weekly. "Maddie and Mackenzie [Ziegler] wouldn't be where they are today without Abby."