The Truth About JoJo Siwa And Abby Lee Miller's Relationship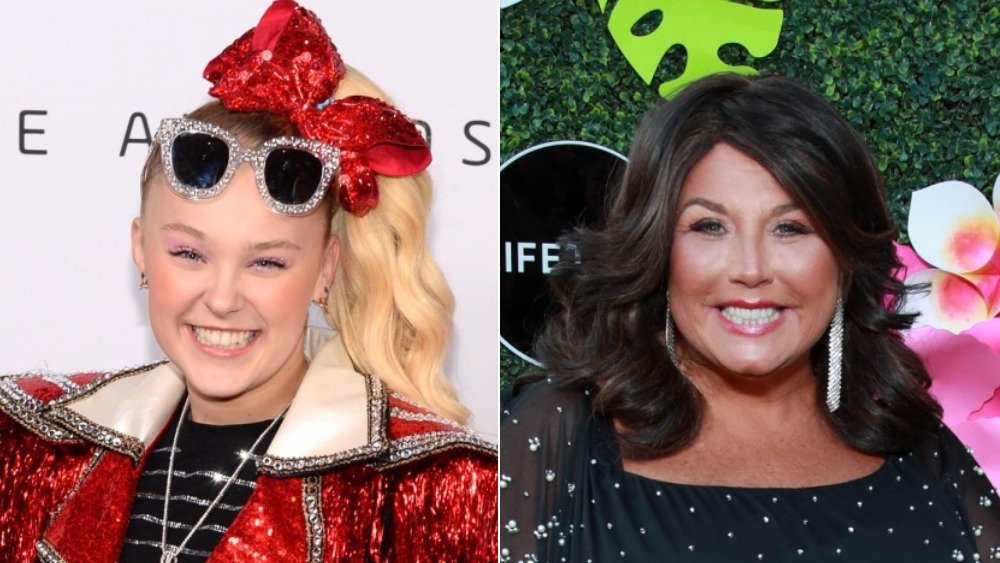 Andrew Toth, Rich Fury/Getty Images
Dance Moms historians know Abby Lee Miller's perennial favorite was Maddie Ziegler. In fact, Abby's blatant favoritism was a storyline for years. In contrast, Abby was very tough on JoJo Siwa, who went on to become a YouTube superstar. JoJo was far from Abby's favorite back in the day. If anyone was going to cut ties with the dance teacher, it would probably be JoJo. However, that's not actually the case. In an Us Weekly interview published in May 2020, the Masked Singer cast member revealed, "I actually talk to Abby the most out of anybody from the show. She's great."
The teen millionaire added, "I think Abby got hurt by a lot of people and it's really, really, really sad that a lot of the people don't talk to her anymore." Despite Abby's public persona, JoJo has her back. She told the outlet, "It's just sad because Abby really is a good person. Even though you see her yelling and screaming at children on TV, like Abby made seven stars. I wouldn't be doing this if it wasn't for her. Maddie and Mackenzie [Ziegler] wouldn't be where they are today without Abby."
In 2018, Maddie told Us Weekly that she and Abby "don't keep in contact." In a 2017 special, Dance Moms: Abby Lee Tells All, Abby said, "I don't think had [Maddie] not been in my studio, she would be where she is today."
JoJo Siwa says Abby Lee Miller deserves more credit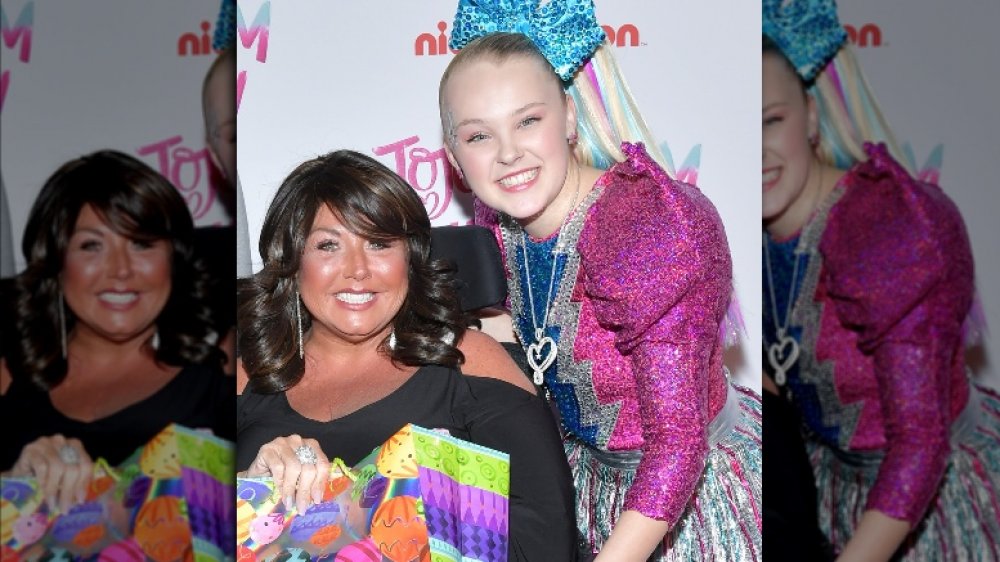 Amy Sussman/Getty Images
In May 2020, JoJo Siwa told Us Weekly, "Dance Moms would not have been the same without Abby [Lee Miller]." She went on to say, "You don't need to give her the credit for everything, but you also can be a human and have a little bit of sympathy. She's gone through it in these last years, and she doesn't have that many people. It's just sad. ... I try to be there for everybody, you know? There's enough love!" Abby has been through a lot. She went to jail for fraud in 2017 and battled cancer soon after. 
Dance Moms gave JoJo a great start, but Abby gives praise where it's due. In a 2019 E! News interview, Abby remarked, "Look at JoJo. She wants it. She works nonstop." Abby added, "She films nine episodes or nine little stories a week. She would edit them herself." In a 2019 interview with 2DayFM Breakfast, Abby dished on JoJo's work ethic. She said, "I'm so proud of her. She's a hard worker. JoJo's mom and dad, they don't go into the meetings. They don't run those meetings with the executives. JoJo does."
Although Abby isn't on great terms with other Dance Moms alums, it seems that she and JoJo understand each other. JoJo is grateful that Abby gave her a platform to hone her craft and gain exposure. Abby is proud of JoJo for taking on so much and working very hard for her success.