Meek Mill Orders Homeless Man To Do Pushups For $20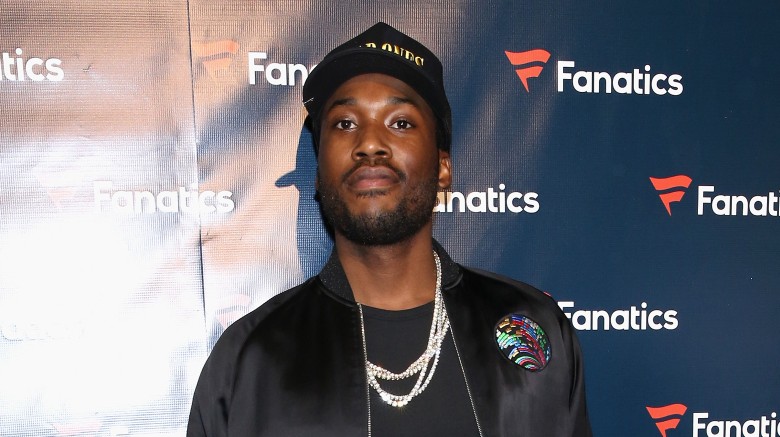 Getty Images
Rapper Meek Mill, 29, shared a series of videos on Instagram's Stories feature that have people's blood boiling. The videos, which can now be seen on The Shade Room's account, show a homeless man, visibly shaking, asking the rap star for money. But instead of handing the man a few dollars, Mill has something else in mind. He tells the man that he'll give him $20 only if he does 10 pushups. "We ain't giving out no free money," Mill is heard telling the homeless man. The man then gets down on the sidewalk and starts doing pushups, as Mill counts them off.
It's worth noting that Mill isn't hurting for cash. According to The Huffington Post, Mill is worth about $3 million. He proves that by regularly posting photos on Instagram flaunting his wealth, sharing images of diamond necklaces and bragging about his expensive lifestyle. In August 2016, the Daily Mail reported that Mill moved into a 9-bedroom mansion in Beverly Hills with former flame Nicki Minaj for $30,000 a month—so you'd think handing a homeless man $20 would be easy enough.
Fans of Mill are responding to the video, and, as you could expect, they're not happy. One Twitter user wrote, "#ICantRespectAnyoneWho makes someone do push-ups for money who's homeless obv and records it smh meek mill is such a lame." Another tweeted out, "Meek Mill making a homeless man do push-ups for money, what an absolute worthless piece of s*** that doesn't deserve whatever he has." Mill needs to get his act together before he loses his supporters for good.