Inside Sharon Stone's Controversial Comments About Meryl Streep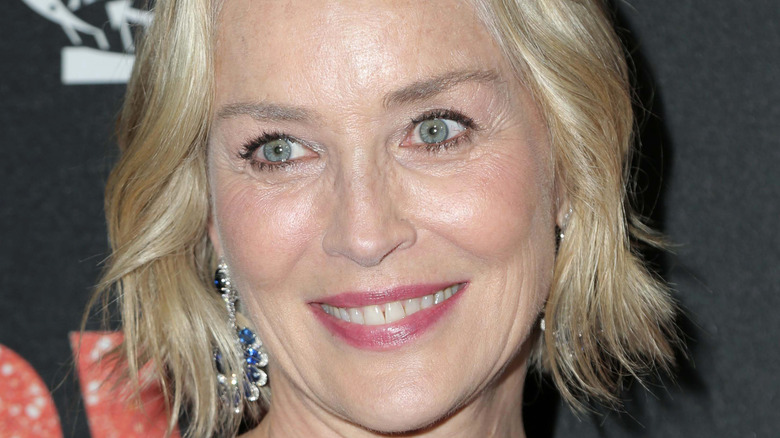 Shutterstock
Sharon Stone has a thing or two to say about Meryl Streep. While recently chatting with Zoomer, Stone discussed life as an actor while challenging Hollywood's idolization of the "Mamma Mia" star.
The interview covered a wide range of topics from Stone's extensive career to her new memoir "The Beauty of Living Twice," which details her experience and seven-year recovery from a stroke she had in 2001. "I wanted to do something not just good for my publisher and readers but good for me," the "Basic Instinct" star told Zoomer. "I wanted to tell the truth."
She further discusses being in the spotlight, recalling experiences where she felt unsafe, constantly followed, and harassed by the media. One time a helicopter landed in her backyard in L.A. "and the windows are vibrating, and a guy hanging out the belly in a harness is holding this huge cylinder — it looks like a gun — and I'm in my underwear, crawling up my wooden stairs, terrified... and then I realize he's holding a camera." "This is the way my life went for 10 years," Stone said, "day after day after day after day of this kind of insanity."
The interview gets heated when a reference in the memoir is highlighted. Stone claims Hollywood pits women against each other: "It was put to us that there could be room for only one," and as the reporter tries to pivot to ask about working with Streep on the "The Laundromat," Stone stops her in her tracks.
Sharon Stone says there are other actors 'equally as talented' as Meryl Streep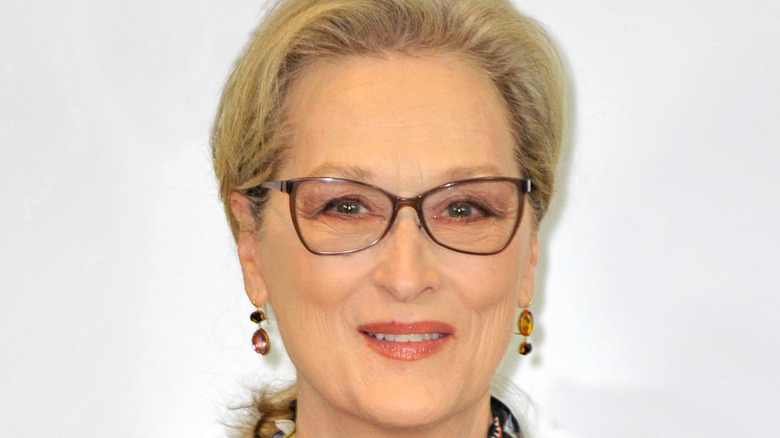 Shutterstock
When Sharon Stone was asked by Zoomer reporter about "finally getting to work with Meryl Streep," she had a bone to pick with the phrasing of the question. "I like the way you phrase that, that I finally got to work with Meryl Streep," she said. "You didn't say, 'Meryl finally got to work with Sharon Stone.' Or we finally got to work together."
She further goes on to explain that society has "built up" Streep to this high standard where "everyone wants to work" with her. "The business was set up that we should all envy and admire Meryl because only Meryl got to be the good one," she emphasized. Stone further explains that Hollywood created this construct that "everyone should compete against Meryl" and it is part of pitting women against each other. Although the "Casino" actor thinks "Meryl is an amazingly wonderful woman and actress," she believes "there are other actresses equally as talented." 
The "Stardust Memories" star then listed a number of actors comparable to Streep. "Viola Davis is every bit the actress Meryl Streep is. Emma Thompson. Judy Davis. Olivia Colman. Kate Winslet, for f***'s sake. But you say Meryl and everybody falls on the floor."
Stone further pleaded: "I'm a much better villain than Meryl," adding "and I'm sure she'd say so. Meryl was not gonna be good in 'Basic Instinct' or in 'Casino.'"