The Real Reason Chrishell Stause Is Furious About The Sale Of Her Home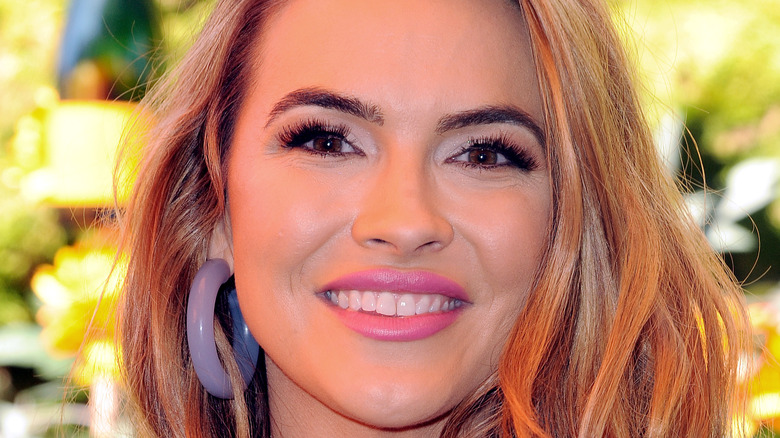 Shutterstock
"Selling Sunset" star Chrishell Stause wants everyone to know the truth about her new home — and why she's furious about the reports on its sale. The Hollywood Reporter and many other outlets published articles on June 22 that the reality star bought a $3.3 million midcentury Hollywood home, but it was incorrectly noted that Jason Oppenheim, the president of The Oppenheim Group, represented the sale.
Chrishell, who is an agent for The Oppenheim Group, immediately took to her Instagram Story to stand up for herself regarding the matter. "I just got told that the story came out about my house and that it says Jason [Oppenheim] was the agent on it, and I really don't feel like this happens to men," she began. "I was my agent. I did it. I don't know what happened there. Anyway, I just wanted to be very clear. I worked on this. Yes, I used Jason to help me. He's my broker. But I was the damn agent, okay? Give me some credit. Thank you," she ended.
Jason himself then took to his own Instagram Story to clear the air surrounding the now-corrected reports on the sale of the lavish four bedroom home. "I think it's quite frustrating for her and rightfully so..." Jason said. "I think that's a really proud moment for her and she deserves all of the credit on that."
Chrishell then posted on her Instagram Story once more to clarify why she feels it was important to reveal the truth about the ordeal. Here's what she said.
Chrishell Stause is looking out for herself
Shutterstock
Following her clarification about who actually represented the sale of her home, Chrishell Stause returned to her Instagram Story to share some positive messages from her followers and thank them for their support. Plus, she responded to one fan who asked why it was "a big deal."
"If they are going to blast all the details of my home out, at LEAST get that right. A fumble on the selling side that they corrected but that no one bothered to fact check before reporting," she mused. Chrishell added that she doesn't want her reputation tarnished, since it's already an uphill battle to get people to take her seriously as a real estate agent. "Also I worked really hard on this and it wouldn't hurt to get new clients if it's gonna be all over the place. Credit where credit is due that's all," she explained. "It's a constant battle to let people know I am a REAL hard working agent not just for tv. And this didn't help. After all, I have a house to pay for," she quipped.
Chrishell also shared a video from Page Six that provides snapshots of her 3,000-plus-square-foot home. The photos show a bedroom that opens up to an in-ground pool, plus sweeping views of the Hollywood Hills from her pool area and deck.