The Item Ryan Reynolds Snuck Across The Canadian Border For Blake Lively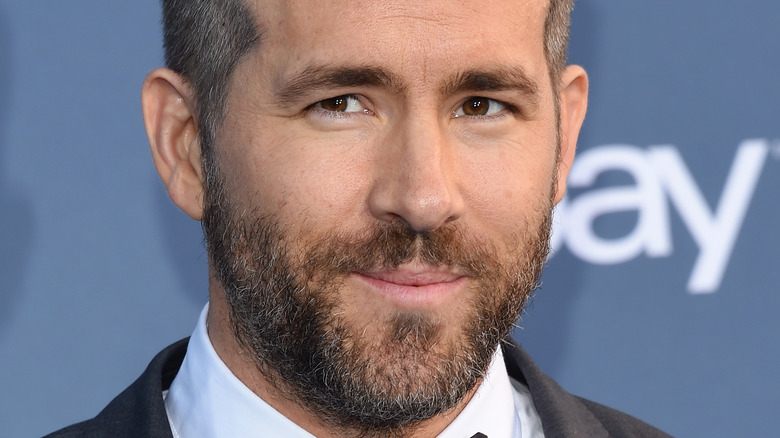 Shutterstock
Trolling social media posts aside, Ryan Reynolds seems like he's always campaigning for the World's Best Husband award (according to our personal rankings, he's currently neck-and-neck with Prince Harry). And, sometimes, being a good husband requires a little light smuggling.
Reynolds and Blake Lively are the rare movie star marrieds who somehow manage to be both inhumanly beautiful and weirdly relatable. They're known for back-and-forth teasing on Instagram and Twitter, but also occasional bouts of earnestness — like when Lively posted a sweet picture of Reynolds and her dad together on Father's Day with the simple caption, "My guys." And on Mother's Day, Reynolds posted a tribute of his own, with a long heartfelt caption reading, in part, "It can't be said enough... you're the heart and soul of every moment this family shares."
Reynolds is even a dedicated husband enough to go toe-to-toe with the Canadian border patrol, as he explained on "The Graham Norton Show."
Ryan Reynolds isn't great at crime
Ryan Reynolds, who is from Vancouver, was explaining to Graham Norton how Canadians are famously bad liars, and his skills were put to the test when he and his wife Blake Lively were attempting to cross the border with some contraband pie. "My wife is a foodie, she loves these apple pies that they make at this place in Vancouver, where I grew up," he explained. "So we grabbed a bunch of them and were headed back down to the States." This is where it gets tricky, because it is actually illegal to bring food across the border. "Most Hollywood actors, they have like a kilo of cocaine in their car. I've got pie," he joked.
He added that he has a terrible poker face, or "pie face," and the border patrol agent knew something was up right from the beginning, especially when he lied about having any fruits or vegetables with him in a suspiciously squeaky voice. Reynolds said the agent then challenged him to sing "I Swear" by All for One, the song his character sings at the end of "Just Friends."
"Basically he was saying, 'Dance monkey,'" he joked. Will Smith, also in the interview, added, "I bet you danced." Being the loving husband that he is, Reynolds danced. Or sang, in this case. Ah, petty crime for love.