Why Jim Parsons Almost Missed The Oscars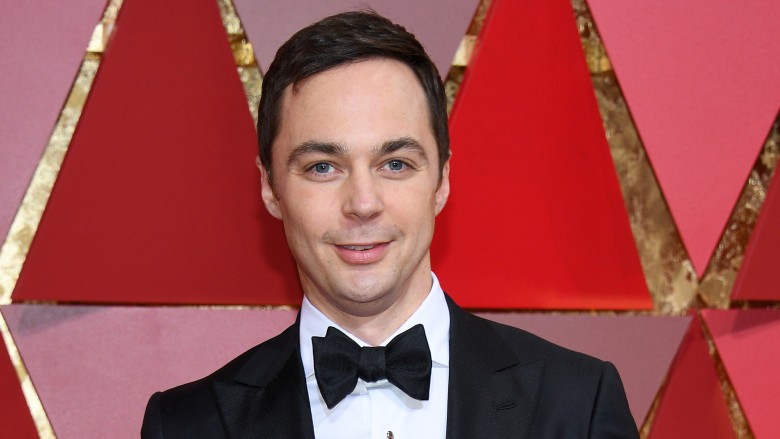 Getty Images
You'd think Jim Parsons would be able to gain access just about anywhere. After all, he's starred on the CBS hit comedy The Big Bang Theory (2007-) for more than ten years—a show that, according to AOL, currently earns him about $1 million per episode. But alas, that's just not the case.
Sheldon Cooper himself, along with most of Hollywood, prepared for the 89th Academy Awards on Sunday, Feb. 26, 2017. Unfortunately, while he successfully remembered to dress in a stylish tuxedo and order a car, he failed to grab his ID before he left the house. Worse yet, he locked himself outside. Parsons, whose film Hidden Figures was nominated for Best Motion Picture of the Year, shared this news with his 4.2 million Instagram followers, posting a photo of himself with the caption, "Locked out of house without ID which, apparently, you need to get into the Oscars...waiting on someone to get here and let me in."
Parsons, 43, then documented his wait, keeping followers updated on his progress. He posted a photo of his two dogs inside his home, writing, "Why didn't I teach them how to work a lock on a door???" He even uploaded a photo of himself in his tux on the off-chance that he didn't arrive to the ceremony in time for a photo op.
Luckily, Parsons was able to regain access to his home, secure his ID, and make it to the Oscars right on time. And while Parsons may have been stressed about the ordeal, he happily shared yet another photo—this time of him sitting behind Meryl Streep at the Oscars—reminding himself that it was all worth it. "Whatever else happens, Meryl and I shared a laugh. Kind of," he wrote.
Between enjoying the ceremony with a silver screen icon and watching candy parachutes fall toward audience members, we'd have to assume Parsons is grateful that he was able to make the 2017 ceremony.