The True Meaning Behind 'Still Runnin' By Lil Baby, Lil Durk & Meek Mill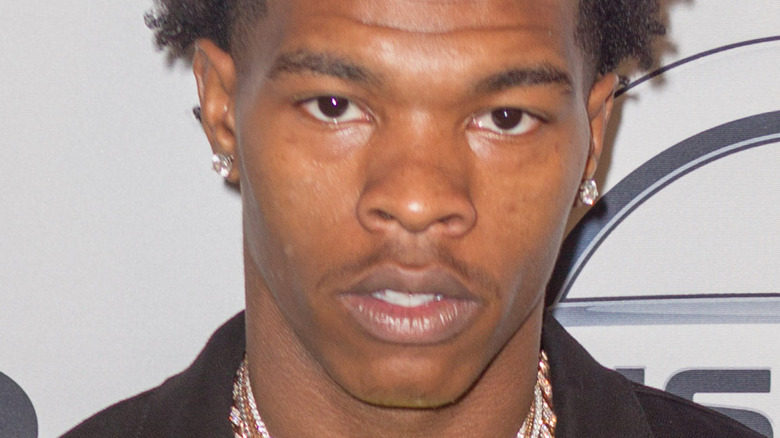 Shutterstock
Two of the most influential artists in hip hop, Lil Baby and Lil Durk, collaborated to make the chart-topping "The Voice of the Heroes" album. Although Durk is only two years older than his counterpart, the Chicago drill rapper has been on the scene much longer, having first appeared in the early 2010s, per Pitchfork. At that same time, Baby got an introduction to hip hop by Young Thug, who used to pay the former hustler to stay off the streets and spend time with Thugger during studio sessions. When Baby was getting acclimated to making music, he used to pay another fellow Atlantan artist $100 a pop to write lyrics for songs that were never released. "I done paid Gunna to write my songs," he told 16Bars in 2019 (via Revolt).
"Heroes" started out as a fan suggestion on social media, and both Baby and Durk got on board by messaging each other about the potential collab, per Complex. As hype built around the project, Baby teased that the album would feature a variety of tracks. "We got songs with bars, we got songs with vibes," he told Complex in March. "It's gonna be one of the craziest albums to ever come out." 
In August 2020, Durkio jumped on Drake's "Laugh Now Cry Later" single and caused a stir when fans thought he was sending shots at 6ix9ine, per Complex. A similar controversy started when one of the tracks off his collaborative project with Baby leaked.
Did Lil Durk fire shots with 'Still Runnin'?"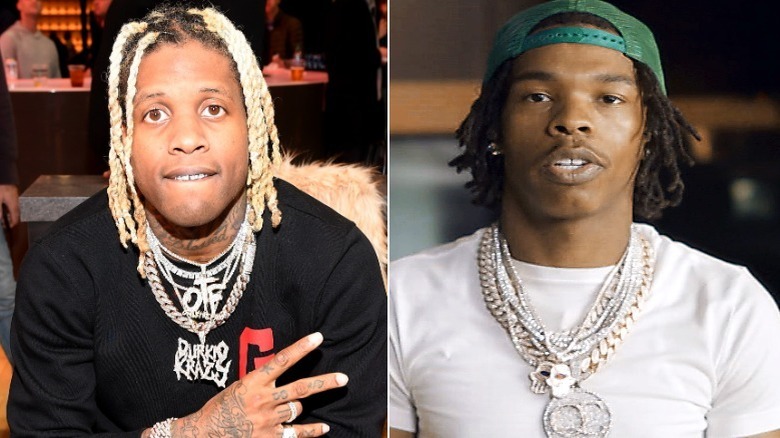 Paras Griffin, Billboard Music Awards 2021/Getty Images
Lil Baby and Lil Durk recruited Meek Mill for the hard-hitting single "Still Runnin," which didn't contain a traditional chorus but gave the rappers a verse of their own to drop bars. Each artist rhymes about making their enemies run. "Do a shootin', it ain't gotta be pretty/ Catch him out and we handle the business," Baby spits on the third verse (via Genius). The song leaked before "The Voice of the Heroes" officially dropped, and it was Durk's lyrics that raised eyebrows.
Fans thought Durk was sending subliminal shots at rappers FBG Duck and Quando Rondo. "Durk dissed tf outta Quando," one Twitter user wrote after hearing the leak. Per XXL, FBG Duck was killed in August 2020 while shopping on Michigan Ave. in Chicago, and he reportedly had beef with fellow Chicago rapper King Von — who was a friend of Durk's and was killed in November that year. "That moment he ran and he knew he ain't duck and his a** out of luck/ We do it for Von, we don't wait till it die down," Durk raps on his verse. A couple of lines later he spits, "That Rolls better be bulletproof little n****, you know we gon' shoot at them stars." Several fans suspected this line was meant for Quando. 
But in an Instagram Story, Durk denied the lyrics were directed at Quando. "I never said a lame name, stop lien on me yall," he wrote (via The Source).