The Dig Miley Cyrus Once Took At Jodie Sweetin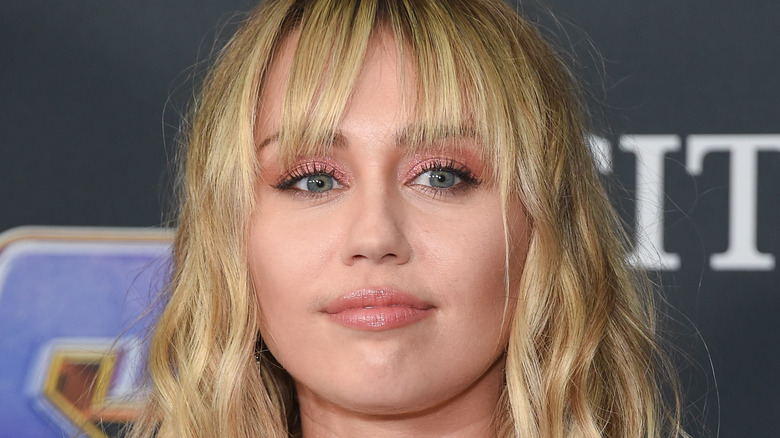 Shutterstock
The following article contains mentions of drug and alcohol addiction. 
It's been well-documented that "Full House" alum Jodie Sweetin has grappled with serious issues of drug and alcohol addiction. Sweetin herself chronicled her substance abuse journey in 2009's memoir "UnSweetined," revealing that when "Full House" ended its run in 1995, she attempted to blend back into "normal" life with school and college applications unsuccessfully. "There is a certain sense of loss when a series ends," Sweetin told ABC News in 2006. "It is kind of hard to figure out who you are when you've lost your job at age 13."
At age 14, she took her first drink at former co-star Candice Cameron Bure's wedding. "I probably had two bottles of wine... That first drink gave me the self-confidence I had been searching for my whole life. But that set the pattern of the kind of drinking that I would do," Sweetin penned candidly in her memoir (Sober Nation). Shortly after, Sweetin moved on to cocaine and ecstasy use during college at Chapman University.  Between 2006 and 2007, the star had spent a total of $60,000 on drugs. Thankfully, she entered rehab in 2008 and even earned a certification as a drug and alcohol abuse counselor.  
A definitive tale of triumphant recovery in Hollywood, Sweetin was nonetheless mocked by an unlikely member of her peers — pop star Miley Cyrus. Keep reading for the swipe Cyrus took at the actor in 2016. 
Miley's Instagram post heard 'round the world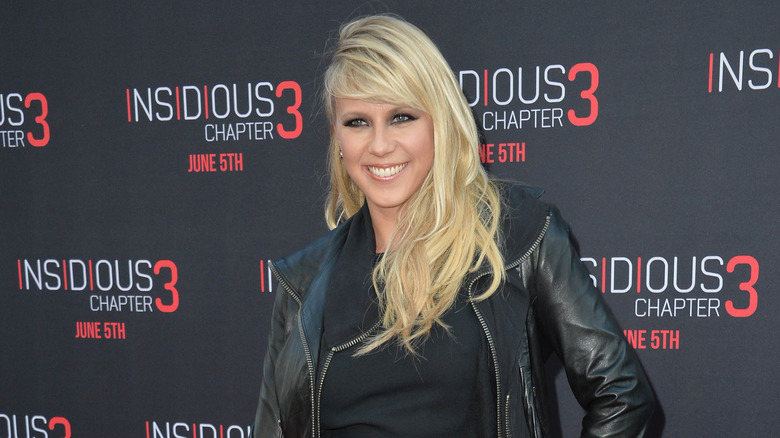 Shutterstock
In 2016, in one of the most random celebrity interactions ever, Miley Cyrus posted a since-deleted Instagram photo of Jodie Sweetin seemingly partying whilst Sweetin was still a self-admitted alcohol and drug addict, writing the caption, "Current Mood #fuller house" (via E! News). (Sweetin's spin-off of "Full House," titled "Fuller House," debuted in February that year on Netflix.) Per E! News, Cyrus' followers heavily sided with Sweetin. "Seriously effed up to post this...Anything to get attention I suppose Miley," one wrote. "She is now a different person, and it's not ok to drag someone for their past," another fan pointed out to Cyrus. When asked about Cyrus by the outlet, Sweetin took the high road: "I don't pay attention to negative stuff. I have so much good stuff going on in my life right now that I try not to pay attention." 
Cyrus herself is a new person as well in 2021, too, telling Apple Music 1's Zane Lowe that, although she fell off the wagon in 2020 amid difficulties brought on by the coronavirus pandemic, she's been sober for years by choice, especially after turning 27 in 2019. "That actually really made me want to get sober was because we've lost so many icons at 27. It's a very pivotal time," the singer admitted. Good for both ladies! 
If you or someone you know is struggling with substance abuse and mental health, please contact SAMHSA's 24-hour National Helpline at 1-800-662-HELP (4357).