The Truth About Jodie Sweetin's Past Drug Use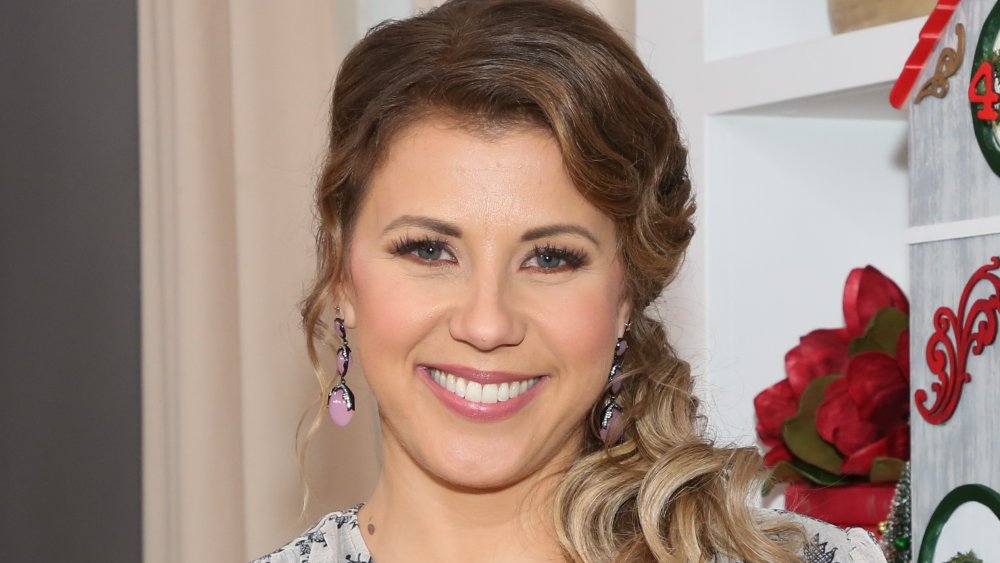 Paul Archuleta/Getty Images
Once upon a time, you could find the classic American '90s sitcom Full House – and its Netflix reboot, Fuller House – everywhere you look. Alas, that's no longer the case. The latter released its fifth and final season on the streaming platform in June 2020, and while critics might not have been huge fans of the modern-day spin, Netflix audiences welcomed back former Full House actresses Candace Cameron Bure, Andrea Barber, and Jodie Sweetin. All grown up, they assumed the parental roles once portrayed by series originals Bob Saget, Dave Coulier, and John Stamos. 
Sweetin's return was highly anticipated because her reprisal as Stephanie Tanner was a sort of redemption story — or at least it was cast as such in the context of her nearly 15-year battle against alcohol and substance abuse. Let's be honest: Everyone loves a comeback, and Sweetin overcame some serious challenges after the first iteration of the Full House franchise wrapped in 1995.
So what's the truth about Sweetin's past drug use? Read on to find out.
Sweetin turned to drugs to cope with life post-Full House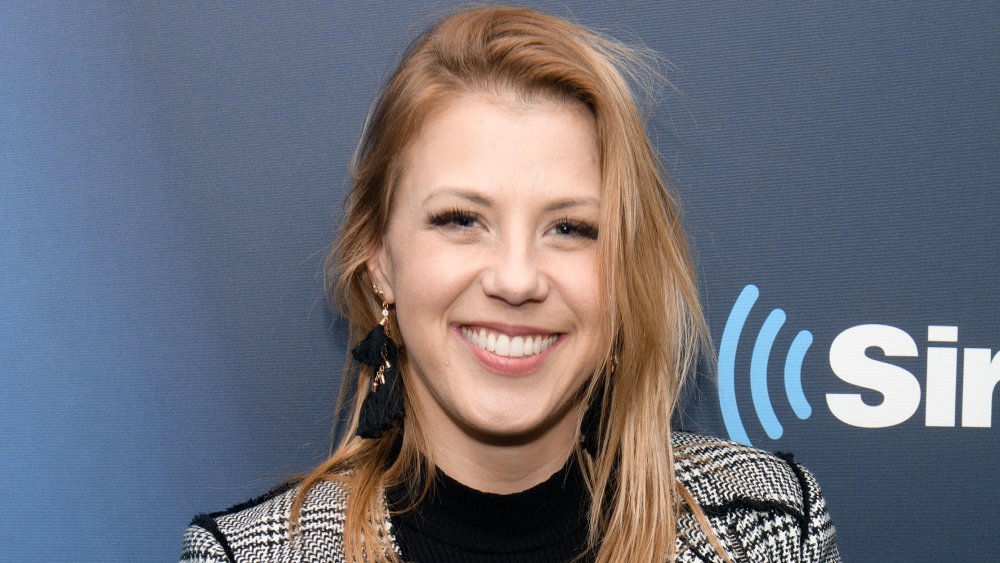 Noam Galai/Getty Images
Jodie Sweetin was only about 5 years old when the first season of Full House debuted in 1987, and she was barely old enough to be in high school when the popular series ended after eight seasons. Having spent the majority of her childhood growing up in front of millions of viewers, Sweetin found herself adrift, a large part of her identity gone without the role that had defined her career and her life.
"There is a certain sense of loss when a series ends," Sweetin said in an interview with ABC News in 2006, well after her addictions to various drugs, including methamphetamine and crack-cocaine, had become public knowledge. "It is kind of hard to figure out who you are when you've lost your job at age 13."
In her 2009 memoir unSweetined (via Today) Sweetin said that her battle with substance abuse began at age 14. She graduated high school and earned a bachelor's degree in elementary education from Chapman University in California, but she kept her addiction struggle a secret from many people for years. She married a Los Angeles police officer in 2002 and said even he didn't know she had a problem. They split by 2006.
So what was Sweetin's watershed moment that spurred her journey toward sobriety?
One powerful moment led Jodie Sweetin to a life of sobriety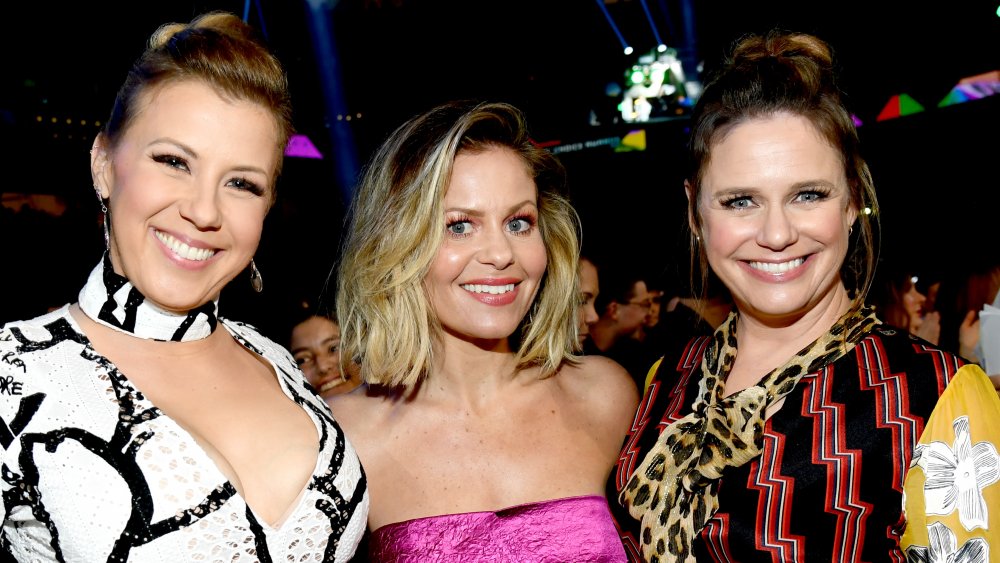 Kevin Mazur/kca2019/Getty Images
According to Jodie Sweetin (pictured left), the actress hit rock bottom after she found herself at a public speaking event at Marquette University in Wisconsin in 2008. She described coming down from a drug binge and sobbing in front of the audience gathered to see her. As she wrote in unSweetined, such binges were par for the course for her at the time, despite the fact that her appearances were actually centered around her supposed sobriety.
"I talked about growing up on television and about how great my life was now that I was sober, and then midspeech I started to cry," Sweetin recounted. "The crowd probably thought that the memories of hitting rock bottom were too much for me to handle...and they didn't think that I was lying to them with every sentence that came out of my mouth." That moment became a reckoning for Sweetin, who checked herself into rehab and proceeded to find work as a substance abuse counselor. 
Fuller House might have finally played its swan song, but we're hoping it's not the last we see of Sweetin, who's inspired countless others through her journey. 
If you or someone you know is struggling with substance abuse and mental health, please contact SAMHSA's 24-hour National Helpline at 1-800-662-HELP (4357).