Here's How Much Captain Sandy From Below Deck Med Is Really Worth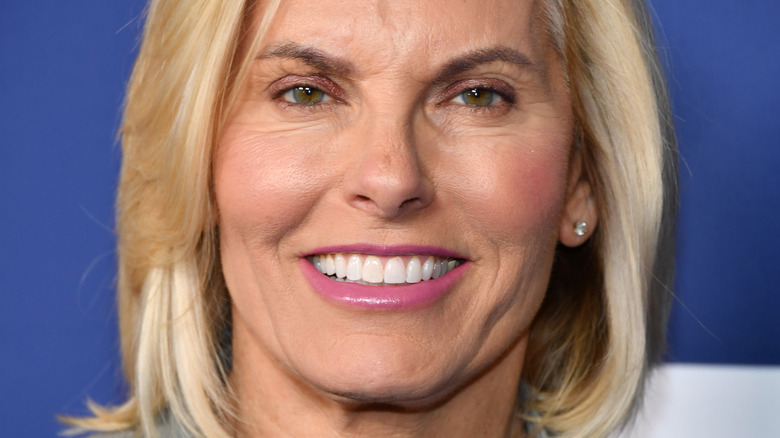 Dimitrios Kambouris/Getty Images
"Below Deck" became an instant hit for Bravo when it premiered in 2013, per Entertainment Weekly. Marketed as a reality series that "tells the story of the underbelly of fancy ships, taking [viewers] below the luxury and into the lives of the crewmembers," per EW, "Below Deck" is definitely "a modern-day 'Downton Abbey'...at sea" but with even more drama. The antics between crew members and the captain kept audiences returning week after week for more, all while sailing in some of the most scenic locations around the world. Sail? More like sold! 
The show was so successful that it spurred some spin-offs, including "Below Deck Mediterranean," where a crew would be heading to "the world's oldest cruising grounds, the Mediterranean Sea, for its next superyacht charter season," per Deadline. And the unexpected star of the show was Captain Sandy Yawn who "wanted her career to revolve around the ocean from a very young age and was not discouraged when she discovered yachting to be a male-dominated field," per Bravo.
Given that Captain Sandy has over 30 years of yachting experience, how much is the captain — who joined in Season 2 — worth? Read on to find out!
Captain Sandy Yawn's net worth is impressive, but she's oceans behind her colleagues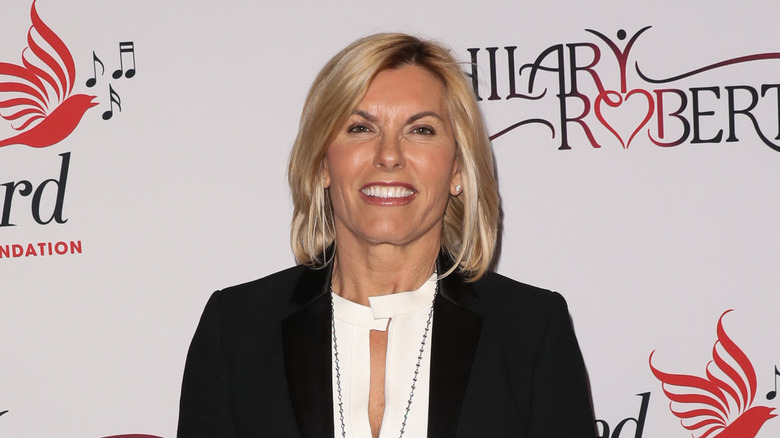 Paul Archuleta/Getty Images
As mentioned, Bravo introduced viewers to Captain Sandy Yawn during "Below Deck Mediterranean" Season 2. Captain Sandy is the only woman captain of the franchise and she's trying to change the boys' club that is yachting and luxury sailing. With over three decades of experience at sea, Sandy is a force to be reckoned with, but does her net worth reflect that?
According to WaliKali, Captain Sandy has an estimated net worth of $400,000. Sandy did mostly freelancing at sea before joining "Below Deck," but she actually has the lowest net worth out of all the captains — Captains Lee Rossbach and Mark Howard both have a reported net worth of $800,000, per Screenrant. 
Sandy's worth just seems low especially when it can cost around $400,000 to charter a yacht for a week. And the salary for a captain aboard one of these boats ranges from $150,000 to $210,000 a year, often with a tip near the $100,000 mark, reported Refinery29. So, Captain Sandy probably has a higher net worth, but then again, she may have spent a lot of it on her custom Florida home that she's building with girlfriend Leah Shafer. "[The house] is being built. It's going to take 18 months," she told Bravo. "It's Spanish style. It's very cool. The community, it feels like you're walking through Spain ... it's a little bit of Europe we bring right here in Florida."