The Real Reason Soulja Boy Landed In Hot Water With The Military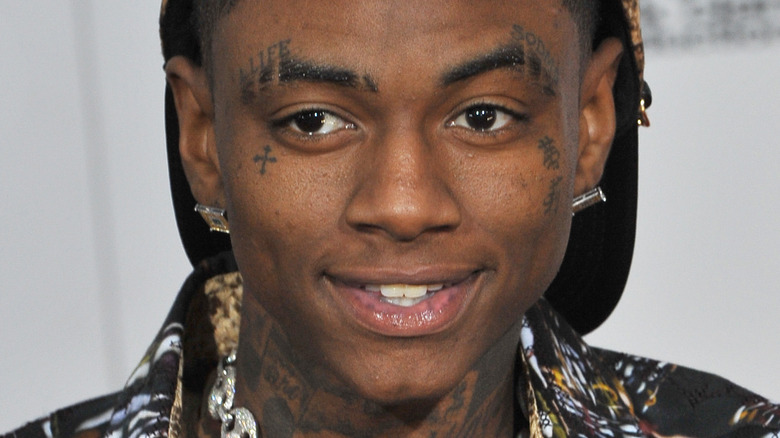 Shutterstock
Love him or hate him, Soulja Boy is a part of hip-hop history — and news. The rapper, who first hit the mainstream with his hit track "Crank That," is just as well known for his off-the-cuff remarks as he is for his off-the-dome raps. Yet, back in 2011, his big mouth got him into hot water with none other than the United States military. 
In a track called "Let's Be Real," which went viral shortly after it was released, Soulja Boy (real name: DeAndre Way) seemed to take direct aim at the troops. And it didn't help that the song's subtitle was "F**k The Army Troops." He rapped in the song, "F**k the FBI/And f**k all the Army troops/B***h, be your own man/I'll be flying through the clouds/With green like I'm Peter Pan." 
So how did the U.S. military react? And what did Soulja Boy have to say about the situation? We recap the controversy after the jump.
Soulja Boy apologized for his remarks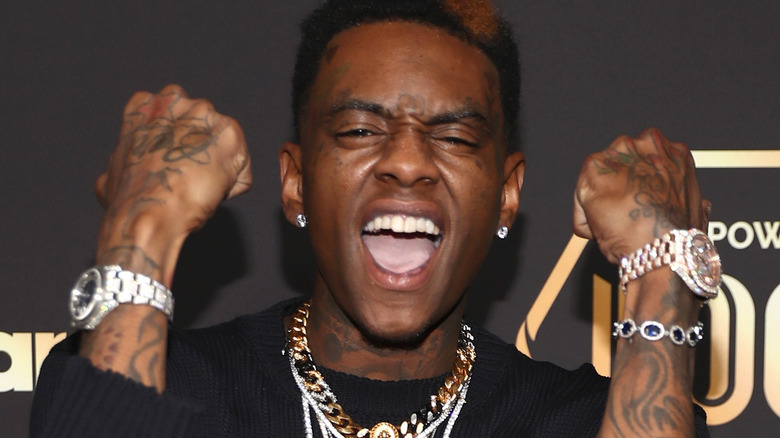 Rich Polk/Getty Images
Almost immediately, a petition popped up to "discontinue any and all of Soulja Boy's memorabilia," although details of what that meant weren't specified. One woman wrote in the petition, "My son fought for you Soulja, what did you do for him?" Lieutenant Colonel Thomas Shrader also told TMZ that the United States Department of Defense would not stock "Respect My Hustle" at its many facilities unless the song changed.
Soulja Boy quickly apologized in an essay for Global Grind, saying he let the lyrics of the song "get the best of him." He continued, "I write this to give my sincerest apology to all members of the United States military services, as well as their families that were offended by my most recent lyrics." He explained how his frustration stemmed from a post-9/11 world, saying, "I think a lot about what if we had never gone to war. Where would our economy be? Our schools, our after-school and work programs, our streets? I mean, damn, 48 people got shot in New York City just this past weekend." He added, At a certain point we have to take care of our own people."
Ultimately, a rep for Soulja Boy told TMZ the song was never OKed for "Respect My Hustle," and in addition to getting rid of the track, the rapper agreed to give "free shows for the military, and meet-and-greet sessions."