The True Meaning Behind 'Voice Of The Heroes' By Lil Baby & Lil Durk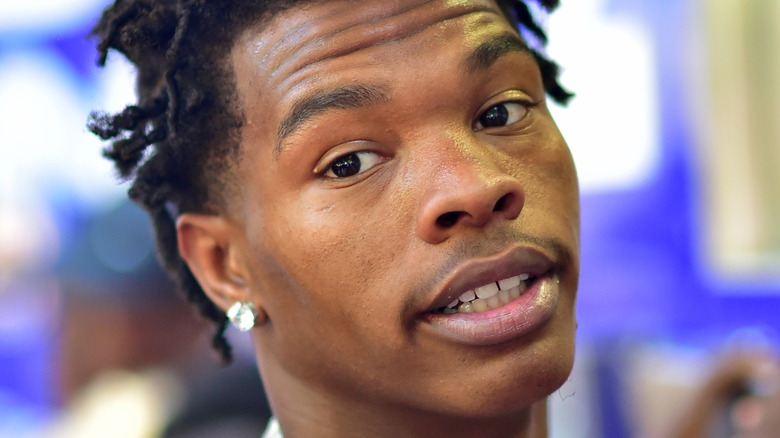 Prince Williams/Getty Images
After Lil Baby and Lil Durk dropped their collaborative album, "The Voice of The Heroes," on June 4, fans quickly took to social media to show their excitement. And it's easy to see why — the 18-track project includes features from Travis Scott, Young Thug, Meek Mill, and Rod Wave. 
On Twitter, people went as far as comparing Baby and Durk to iconic sports duos, such as Kobe Bryant and Shaquille O'Neal. "Lil Baby & Lil Durk right now," one fan tweeted, along with a picture of the two Lakers stars. "Lil Baby, Lil Durk, & Meek Mill on 'Still Runnin'...," someone else wrote, sharing a picture of James Harden, Paul George, and Kevin Durant. "This Lil Baby x Lil Durk is my fav album in a long time. THE ENERGY & HUNGERRRRR," a third fan commented. 
If that was not enough, the album reportedly sold 232,000 copies in just two weeks, also debuting at No. 1 on the Billboard 200 Albums chart. In particular, fans seem to be loving the album's title track, "Voice of the Heroes," which also happens to be the first song on the album. As reported by HotNewHipHop, the opening track earned Baby and Durk as much as $86,000 in one week, second only to the Travis Scott-assisted track "Hats Off," which amassed $104,000. What's "Voice of The Heroes" really about, though? Scroll on to find out.
Lil Durk is 'The Voice' and Lil Baby is 'The Hero'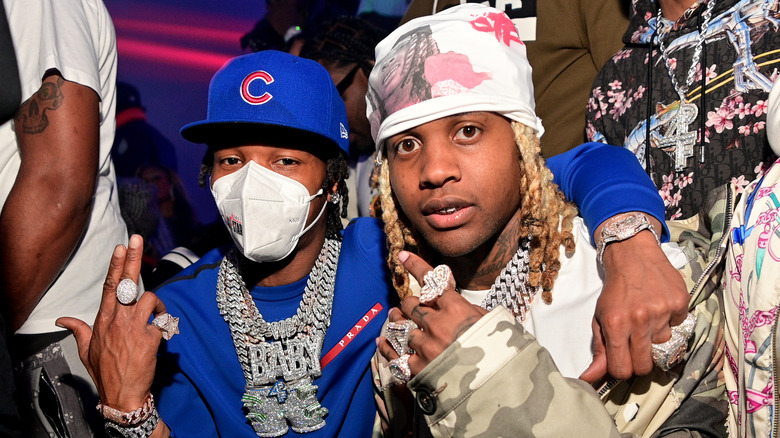 Prince Williams/Getty Images
On "Voice of The Heroes," produced by TouchofTrent, Lil Baby and Lil Durk rap about their troubled past, going over their respective trials and tribulations. In the opening verse, for example, Durk opens up about missing out on some of his children's life due to being incarcerated. "Missed out on my kids life for a year and I gotta accept it." Shortly after, he raps about paying it forward by getting his friends out of jail. "And I paid like two of my n****s bonds before I bought a necklace."
Meanwhile, Baby compares himself to a hero, claiming that he's directing his friends towards a better path, while still remaining humble. "I showed all my ni***s in the trenches it's a better life / Never get too big for me to listen, I'll take your advice." The Atlanta rapper doubles down later in the verse, referring to Durk as the messenger. "Just keep on bein' the voice, I'll be the hero."
Durk seems to gladly accept the title, as heard on the song's hook: "I'm the voice, but Baby, he the hero." As fans will already know, this isn't the first time Durk has called himself that. In fact, the Chicago native released an album titled "The Voice" in 2020, which includes a track by the same name. In the song, he raps: "Became the voice of the streets and my people ain't believe in me" (via Genius).