Royal Expert Makes Bold Claim About Prince Harry And Meghan Markle's Financial Plans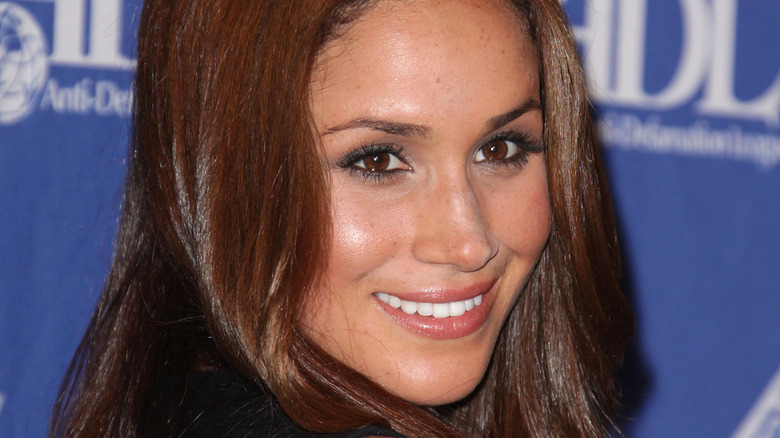 Shutterstock
Prince Harry and Meghan Markle have been living in the United States for a little more than a year now after they decided to step down as senior members of the royal family and move out of the UK. During the couple's interview with Oprah Winfrey back in March, Harry told the television mogul that his family "literally cut [him] off financially" in "the first quarter of 2020," according to BBC News. Turns out, that was indeed the case. According to Insider, Buckingham Palace's annual financial report basically proves that Harry and Meghan were taken care of until the summer of 2020. 
The Duke and Duchess of Sussex planned on being financially independent upon their move to North America. In fact, the two have already inked some lucrative deals — one with Spotify and another with Netflix — that should earn them quite a few million, according to Fox News. However, many have noticed that Harry and Meghan have yet to really produce anything on either platform; they released two podcasts prior to the new year on Spotify, and nothing has come from their deal with Netflix just yet. And while some are wondering what exactly is going on with these deals, royal expert Angela Levin has her own opinions on what Harry and Meghan plan to do to make a living. Keep reading to find out more.
Are Prince Harry and Meghan Markle hoping money starts 'rolling in' with 'little return'?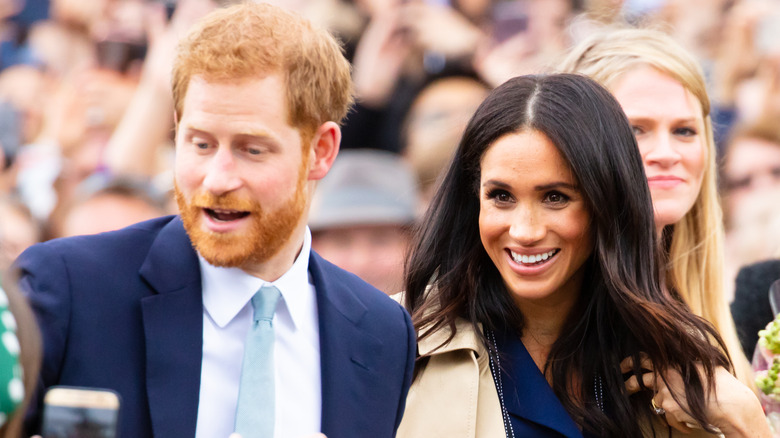 Shutterstock
In an interview with TalkRadio, royal biographer Angela Levin made some interesting claims about the Duke and Duchess of Sussex. "They don't want to pay anything, they want to get the money rolling in with very little in return and that's been shown with Spotify," she said, according to the Daily Star. "They were offered an $18 million contract and they've done one extremely boring podcast of half an hour where people like Elton John were complaining they couldn't take their private planes out of the country," she added, criticizing the couple. 
Harry and Meghan welcomed their second child, Lilibet Diana, back on June 4. They plan on spending a great deal of time at home as a family of four, with Harry believed to be taking several months paternity leave from any of his work obligations, according to The Mirror. This, of course, will push back any Spotify podcasts or plans with Netflix. It's entirely possible that nothing will come of those deals until 2022. However, the duke and duchess seem to be doing just fine when it comes to their finances. Not only did Harry have money that his mother left him, but he also had a successful project on AppleTV+ that likely paid him well, according to Express. He co-produced (and starred in) a docuseries called "The Me You Can't See," which began streaming in May.