Megan Thee Stallion Shares New Details About Her Relationship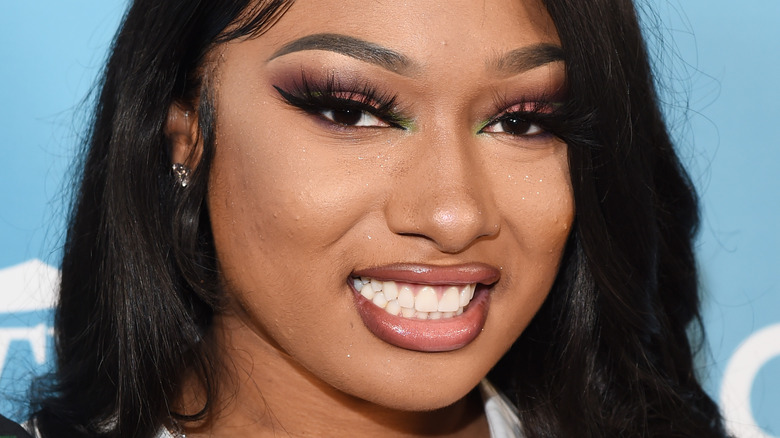 Amanda Edwards/Getty Images
Megan Thee Stallion's new relationship with Pardison "Pardi" Fontaine seems to be going extremely well. The "Hot Girl Summer" star first revealed that she had a boyfriend in February, although she initially didn't name any names. "I'm healthy, I can take care of myself, my friends & family love me, my boo love me (he mad at me rn but he still love me) shiddd Beyoncé love me," Megan tweeted on February 16. "I'm just happy and blessed lol." Then, a few days later, the Houston native shared the identity of her mystery boyfriend: Pardi.
"That's my boo. And I really like him," Megan told fans during an Instagram Live session on February 19 (via Billboard). "He is so perfect and he would never do anything to hurt me." That same week, a clip of the couple seemingly having a heated argument circulated online, causing some fans to become concerned. Megan then took a moment to come to her man's defense. "People don't know what the hell they talking about, they just be saying anything," she said. "I didn't like what they was trying to say about Pardi. Cause he is so calm and so sweet." Although the couple sporadically shares cute pictures on Instagram, Megan has remained relatively private about her new relationship. 
In a new interview, however, the superstar has now shared new details about her man. Find out more below.
Megan Thee Stallion says Pardison Fontaine makes her feel "protected"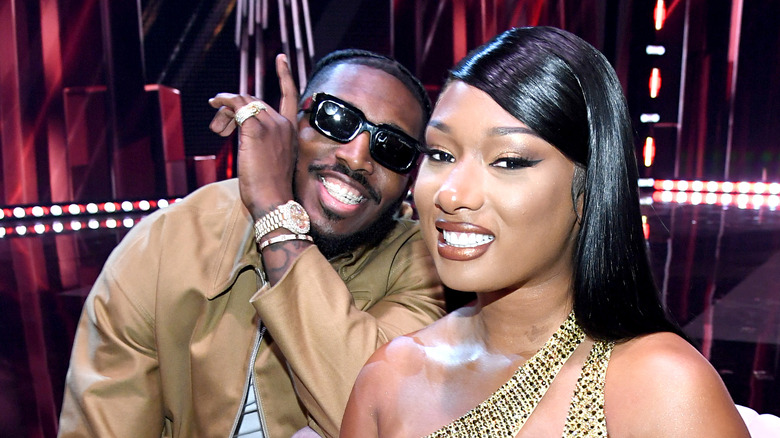 Kevin Mazur/Getty Images
On June 25, Megan Thee Stallion virtually sat down with Houston's 97.9 The Box, where she started discussing her love for her fanbase, appropriately called "Hotties." Pretty soon, co-host J-Que noticed she looked "the happiest she has ever been," which prompted him to ask if her new man, Pardi, had anything to do with that.
"First of all, he does make me happy, but my happiness comes from myself 'cause I'm just a happy lady," Megan swiftly responded. She also explained that she loves where she's at in her career, which is partly why she is in a great mood. "I also dropped my Fashion Nova collab today so I'm happy about that, and yeah, Pardi does make me happy, too."
When asked what attracted her to Pardi, Megan said it was not only about his looks. For her, the most attractive thing was the fact that Pardi wasn't afraid to show his softer side. "I love Pardi because he's so sweet," she revealed. "A lot of guys are scared to show they sweet side and Pardi is not one of them. He's very romantic and protective and he just makes me feel really protected so I like spending time with him because I feel very secure." She continued, "One thing I know, he's gon' have my back and I got his, so I love that." And we love that for her!