How Much Money MacKenzie Scott Got From Jeff Bezos In Their Divorce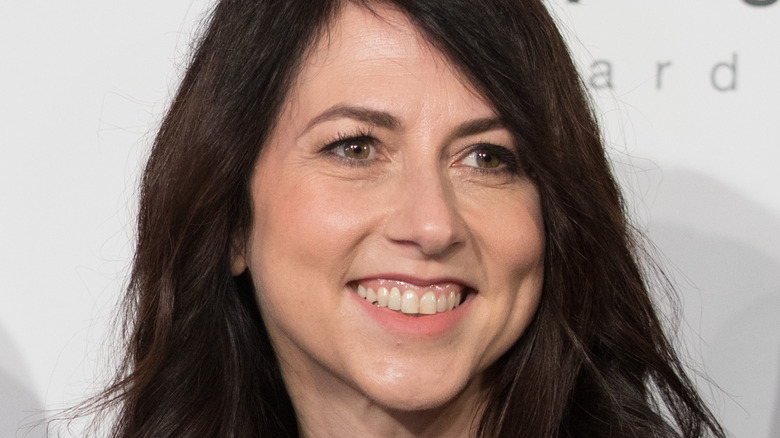 Picture Alliance/Getty Images
MacKenzie Scott got so much money from her ex-husband Jeff Bezos that she is one of the wealthiest women in the world. When the couple announced their split in January 2019, their Twitter announcements made it clear they were still friends. Bezos tweeted: "We've had such a great life together as a married couple, and we also see wonderful futures ahead, as parents, friends, partners in ventures and projects." Scott tweeted that she was "looking forward to the next phase as co-parents and friends."
The same day that Scott and Bezos made their divorce announcement, the National Enquirer dropped the scoop that Bezos had an affair with former TV anchor turned helicopter pilot Lauren Sanchez. After dropping the bomb about the affair, the National Enquirer released text messages sent by Bezos to Sanchez, and the outlet claimed it had even more dirt on the world's richest man.
But despite a rough start to her split from Bezos, it appears that Scott is living her best life! Keep reading to learn more about Scott's divorce settlement from the chief of Amazon.
MacKenzie Scott got $38 billion in her divorce and is giving to charities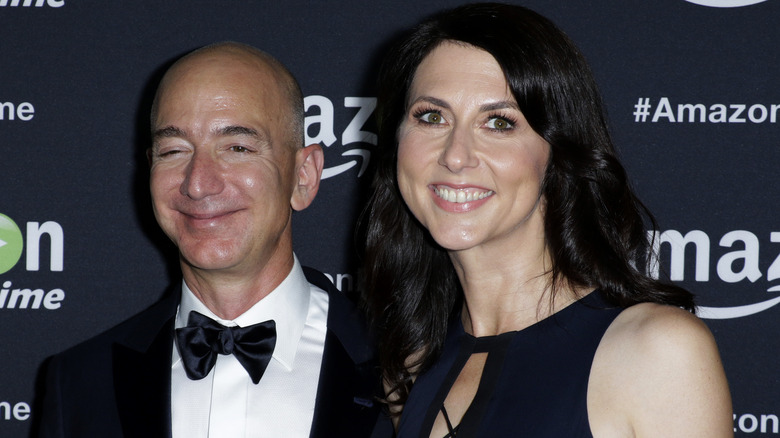 Paul Mounce - Corbis/Getty Images
MacKenzie Scott and Jeff Bezos made a public statement about their divorce in January 2019, after 25 years of marriage and four children. A few months later, the divorce settlement was announced, with Scott getting 25% of the couple's Amazon stock, adding up to a cool $38 billion, via CNN. Bezos and Scott's divorce was one of the most expensive divorces of all time, per Celebrity Net Worth.
NPR reported in June 2021 that Scott had given away more than $8 billion of her fortune in three rounds of giving. Scott's wealth increased after her divorce, and her estimated net worth is between $53 billion and $60 billion. In a June 2021 blog post, Scott reflected that she prioritized giving to organizations with "on-the-ground insights" with "local teams, leaders of color, and a specific focus on empowering women and girls."
Scott is making headlines, becoming a generous philanthropist in a different way than her uber-wealthy peers. The London Times reported that Scott didn't set up a philanthropic foundation typical for many wealthy donors. The British outlet explained that Scott set up a team to identify organizations that could do the "most good with the unrestricted funds they were given."
Scott is giving away her fortune, and in 2021, she gave her heart to science teacher Dan Jewett. Scott and Jewett tied the knot in 2021; the couple met at Seattle Lakeside, the Bezos' kids' school.