Jeff Bezos' Ex-Wife Finds Love Again With Someone At Her Children's School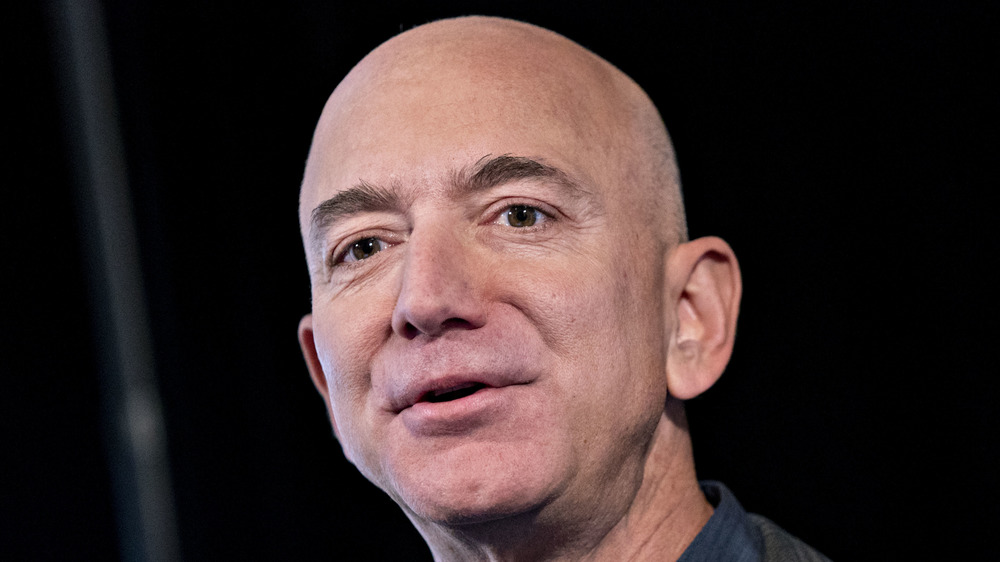 Bloomberg/Getty Images
Amazon founder Jeff Bezos made headlines in January 2019 after he and then-wife, MacKenzie Bezos, filed for divorce after 25 years of marriage. The split left MacKenzie with an estimated net worth of $53 billion, according to the Daily Mail, cementing her place as the fourth richest woman in the world.
Shortly before the exes finalized their breakup in April 2019, the tech mogul was accused of having an affair with Lauren Sanchez, who had been married to Hollywood agent Patrick Whitesell for 14 years at the time. Since uncoupling from their respective partners, Sanchez and Bezos are still together and it seems like they aren't the only ones who have found love again.
MacKenzie has reportedly settled down with Dan Jewett, a science teacher who teaches at Seattle Lakeside private school — the same school the Bezos' kids attend. It's unclear how the pair linked up and when they tied the knot, but the The Wall Street Journal confirmed the couple has made things official. Keep scrolling for more details about MacKenzie's new relationship.
Jeff Bezos approves of MacKenzie's new man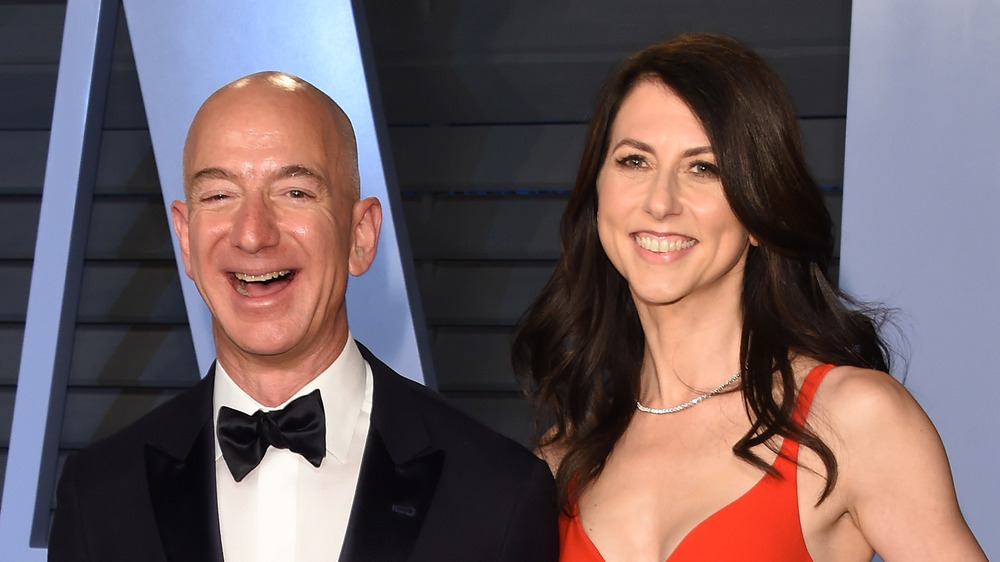 J. Merritt/Getty Images
It looks like MacKenzie and Jeff Bezos have maintained a friendly relationship since their divorce and he even sent the mother of his children well wishes following the news of her marriage to Dan Jewett. "Dan is such a great guy, and I am happy and excited for the both of them," he said in a statement through an Amazon spokesman to the Daily Mail.
News of the couple's matrimony started to gain traction after they shared a post to Giving Pledge, a website which acts as a "commitment by the world's wealthiest individuals and families to dedicate the majority of their wealth to giving back," according to their website. In their post shared to the platform on March. 6, 2021, Jewett announced he would be partnering with his wife in her "commitment to pass on an enormous financial wealth to serve others."
He continued to state, "It is strange to be writing a letter indicating I plan to give away the majority of my wealth during my lifetime, as I have never sought to gather the kind of wealth required to feel like saying such a thing would have particular meaning." Adding that he has been a teacher for the "majority" of his life, Jewett said, "And now, in a stroke of happy coincidence, I am married to one of the most generous and kind people I know." It sounds like he is smitten with his better half!