Where Does Lea Michele Stand Today With Her Former Glee Castmates?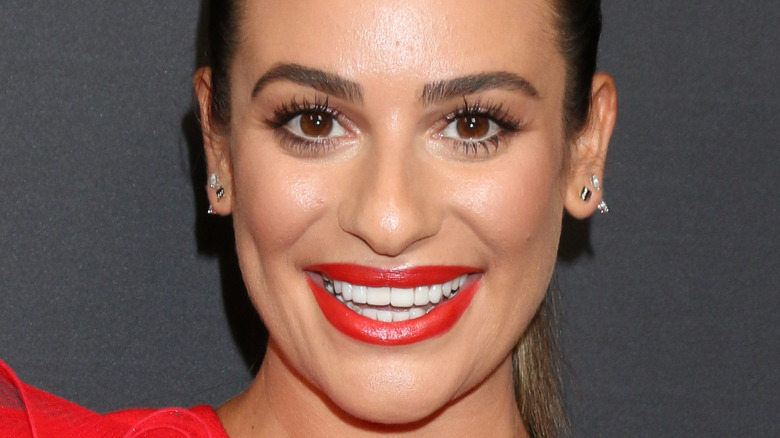 Shutterstock
"Glee" star Lea Michele hasn't had the easiest of times maintaining — or even building — friendships, if you believe the many actors who've worked with her. Past co-stars seemingly have had nothing but bad things to say about how she treated them and how she behaved. These stories have been following Michele around for years.
In the past, you could have maybe chalked the stories up to youthful arrogance, but not anymore. She's in her mid-30s, married, and a mom. Have those things softened Michele? Well, not if her recent Instagram Story is anything to go on. On June 15, she posted an Instagram Story of herself listening to Olivia Rodrigo's "Deja Vu." She highlighted the lyrics, "Watching reruns of Glee / Being annoying/ Singing in harmony," per Us Weekly. Does this mean Michele has softened? Or is she being snarky? Frankly, it's hard to tell. 
It's been a year since the latest drama between Michele and her "Glee" castmates hit a boiling point. Where does she stand with them today?
Unfortunately, not much has changed between Lea Michele and her co-stars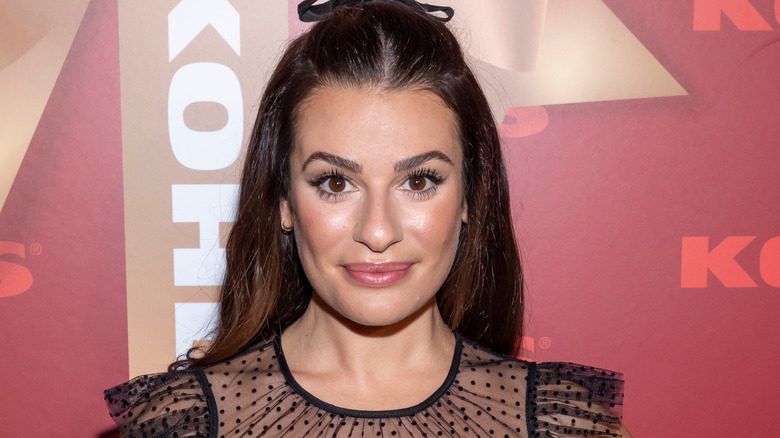 Shutterstock
Lea Michele's life has changed since summer 2020. Her first child, son Ever Leo, was born in August 2020, per Us Weekly. But there hasn't been any movement on Michele mending fences with Samantha Ware, Amber Riley, Heather Morris, Alex Newell, Jeanté Godlock, or Dabier Snell. 
In June 2020, Ware accused Michele of verbal abuse and "other traumatic microaggressions" on the set of "Glee," per the Los Angeles Times. Riley said Michele made her experience on "Glee's" set "a living hell." Morris said, "... was she unpleasant to work with? Very much so ... I believe she SHOULD be called out ..."
Michele posted an apology on Instagram, writing in part, "Whether it was my privileged position ... that caused me to be perceived as insensitive or inappropriate ... I apologize for my behavior and for any pain which I have caused."
There hasn't been anything new with Michele and her former "Glee" castmates since 2020. However, Morris addressed why it took everyone so long to speak out about Michele. On the "Everything Iconic With Danny Pellegrino" podcast, Morris said, "Now, we are living in a culture where it's acceptable to go do things like that, whereas I think many people were very scared [at the time of "Glee"]... I didn't feel like it was my place ... We all deserve to feel comfortable on a set." Morris also said Michele's behavior was "the elephant in the room" throughout the series.