Tristan Thompson's Birthday Message To Khloe Kardashian Sparks Backlash And Confusion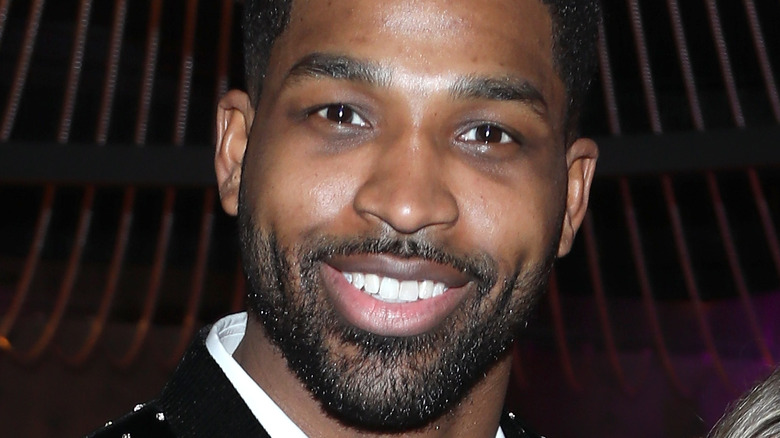 Jerritt Clark/Getty Images
Khloé Kardashian and Tristan Thompson have had a long, convoluted romantic history, which recently added a new chapter. The former couple, who share daughter True, split on June 22, 2021, according to People. An unnamed source told the publication, "They are not together right now. The ups and downs with Tristan were always very frustrating for Khloé. She has worked so hard to trust Tristan." Reps for Tristan and Khloé didn't respond to People's request for comment.
But it sounded like the duo was trying to make it work, especially when it came to sharing custody of True. Another source told People that they "are trying to be on good terms," because "Khloé will do what's best for True." That likely means being friendly, amicable, and maybe even acknowledging each other's birthdays when they come around.
On Khloé's birthday, on June 27, Tristan did just that and made an Instagram post in honor of his ex — but fans weren't having it.
Fans think Tristian Thompson doesn't 'deserve' Khloe Kardashian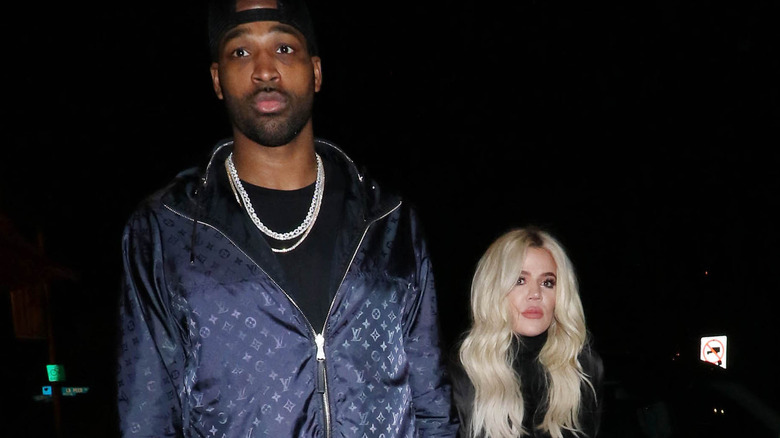 Hollywood To You/star Max/Getty Images
On June 27, 2021, Tristan Thompson posted a birthday Instagram for his ex, Khloé Kardashian. The post included a photo of him kissing her head. "Happy birthday @khloekardashian. Thank you for being not just an amazing partner, mommy and best friend but also being the kindest, caring and most loving human being I've ever met," the caption read. "Your love and spirit is contagious to all who've met you. Thank you for always being there for me and putting our family first. I love you so much. Have an amazing day."
In the comments below the post, many fans were furious and said so in their responses. One user commented, "But why you always hurting her." Another commenter wrote, "You don't deserve her!" But then, there were the people who were just plain confused that Tristan made a post like this when he and Khloé just broke up. One commenter asked the question many were asking: Does "this mean they haven't split and are still together?" Another wrote, "I am confusion."
While fans are having varying reactions to the post, it's clear that they don't approve of Tristan's birthday post right now.