Why Serena Williams Isn't Going To The Olympics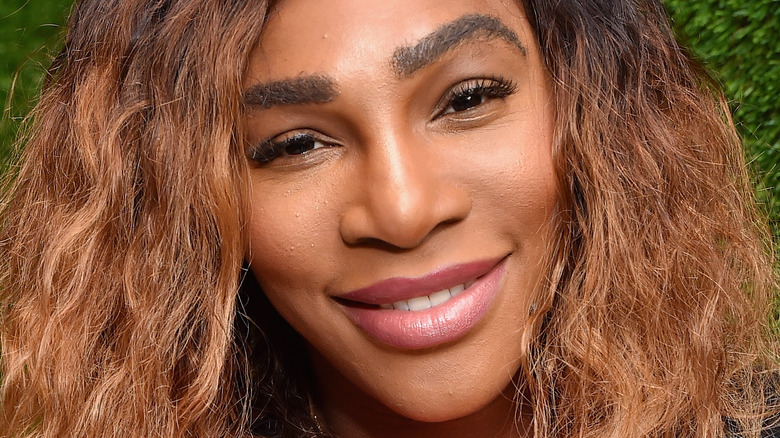 Stefanie Keenan/Getty Images
Serena Williams will always be known as one of tennis' greats. The sporting legend, entrepreneur, wife, and mother changed the game in so many ways since she first made her debut in 1995 as a 14-year-old, per Tennis. Since then, the 23-time Grand Slam champion has continued to thrill tennis fans across the globe. A 24th win would tie her with Margaret Court's incredible record.
Williams lost her bid for the French Open title earlier this month. Elena Rybakina beat her 6-3, 7-5 in straight sets during the fourth round of the competition on June 6. According to CNN, Williams has not been able to move past the fourth round at Roland-Garros since 2016. After the loss, she was still positive about her career when journalists commented about her upcoming 40th birthday. When asked if she was thinking about retirement, the athlete answered, "Yeah, I'm definitely not thinking about it at all. I'm definitely thinking just about other things, but not about that." She also withdrew from the 2021 Miami Open this year.
However, Williams dropped some bombshell news when she revealed that she would not be taking part in the Tokyo Olympics, per People. She attended a press conference the day before the 2021 Wimbledon Championships began and revealed that she was not part of the team. The icon spoke frankly about her past achievements, but was also realistic when she talked to reporters about her immediate future. She hinted at possible reasons she was skipping the Olympics.
Serena Williams clarified the level of competition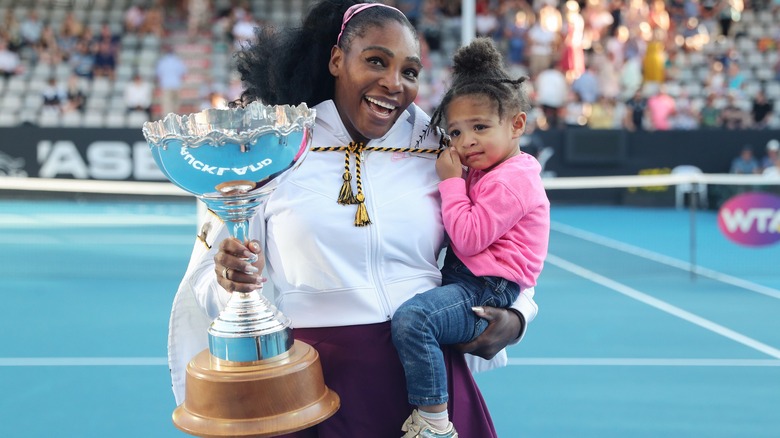 Michael Bradley/Getty Images
The Olympics have played a major role in Serena Williams' career. According to CNN, she said, "In the past it's (Olympics) been a wonderful place for me, but I really haven't thought about it, so I'm going to keep not thinking about it." CBS News reports that Williams has racked up four gold medals at past Olympic Games. Per Today, It's no wonder she named her daughter Alexis Olympia!
Williams clarified, "I'm actually not on the Olympic list, not that I'm aware of." She added, "If so, then I shouldn't be on it." A little self-deprecating for the world's no. 6 seed to put herself down this way, but it seems as if her mind was made up. The tennis star also felt, "There's a lot of reasons that I made my Olympic decision." Williams shared with reporters, "I don't really want to — I don't feel like going into them today. Maybe another day." 
The athlete also felt that competition was tight. She reflected, "I think that the women's draw is so deep, regardless who you play." Since Williams has past experience of competing at world-class level, her observation carries a lot of weight about the growing standard in the women's tennis leagues. She further explained, "There's no longer matches that are going to be a sure walk-through. You just have to really have your head in, have your game on." Rest and come back strong, Serena!