The Real Reason Captain Sandy From Below Deck Med Went To Jail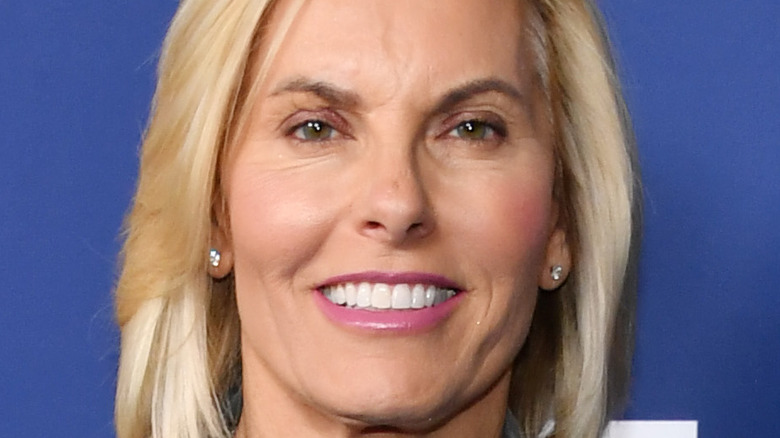 Dimitrios Kambouris/Getty Images
The following article contains mentions of alcohol addiction.
Captain Sandy Yawn is the heart and soul of "Below Deck Med," and is the No. 1 reason her charter yachts run so smoothly. She has a take charge and "get things done" attitude. In fact, she lives by the mantra "Wake Up. Show Up. Kick a**. Repeat," per Boats. Her crew respects her and also fears her just enough to allow her to do her job to the best of her ability. As one of the few female captains in the industry, Captain Sandy has earned the nickname of "Bad*ss Captain" from her crew.
Captain Sandy is from Fort Lauderdale, Florida and she's spent the past 30+ years rising through the ranks of what is still a very male-dominated industry. She is also an openly gay woman of great Christian faith who credits God with having overcome cancer, being hired for the Bravo show, and meeting the love of her life, she told Vanity Fair.
"I love my life," Captain Sandy said. "I don't need [recognition] from people, because I'm really solid in who I am." Still, when Bravo approached her to star on the series, the captain felt it was a message from God. "I said, 'Okay, dude, whatever you want me to do. I feel like you saved my life so many times, I've got to pay you back.'"
But Captain Sandy's life wasn't always smooth sailing — and at one point, she ended up in jail. Keep reading to find out what happened.
Captain Sandy went to 'jails' and 'institutions'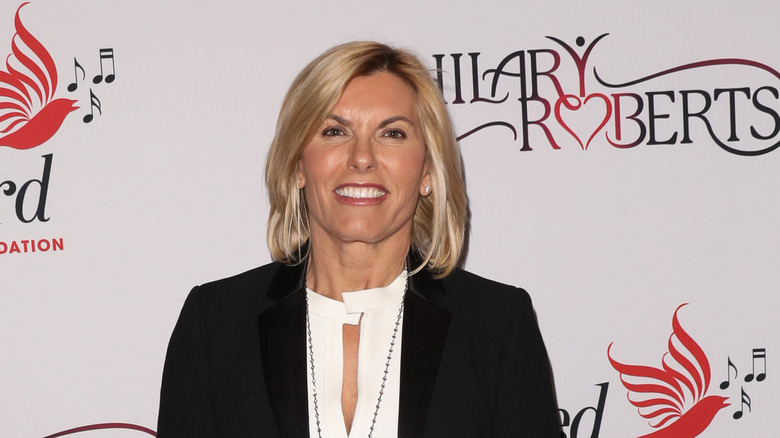 Paul Archuleta/Getty Images
Captain Sandy grew up in Florida in an era when 17-year-olds could drink. In an after-show segment (via Distractify), she said, "We had drive-thru daiquiri bars. You could drive through, order your daiquiri, and drive away. Who does that? ... Like, I kept getting arrested drinking and driving."
Captain Sandy told Vanity Fair that she wound up dropping out of high school, lacked direction, was "unemployable," and spent time between "jails and "institutions" for eight years. During Season 4 of "Below Deck Med," Sandy opened up about the alcoholism that landed her in jail for a DUI. "Sometimes I wish I could just have a glass of wine, but I can't stop at just one. I'd have the whole bottle and then another and then another. It got me nowhere, or sometimes, incarcerated," she shared, per Distractify.
In late August 2020, Captain Sandy shared a photo of herself on Instagram with her girlfriend Leah Shafer and friend Randy. She captioned the photo, "32 years clean today. Staying clean one day at a time has been an incredible journey. 32 years ago today they told me if I don't pick up a drug or drink that I would live a life beyond my wildest dreams. That has happened and continues to happen even when times are hard, no matter what, I don't pick up!"
If you or anyone you know is struggling with addiction issues, help is available. Visit the Substance Abuse and Mental Health Services Administration website or contact SAMHSA's National Helpline at 1-800-662-HELP (4357).