Why Khloe Kardashian's Friends Are Reportedly Worried For Her After Tristan Thompson Split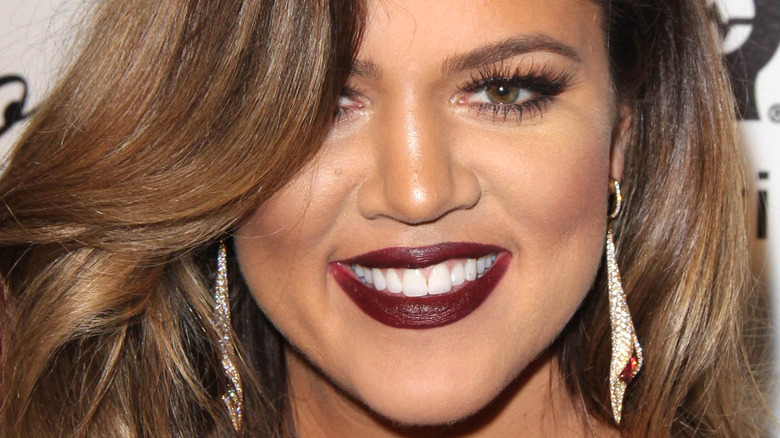 Shutterstock
Khloé Kardashian is once again going through the motions after yet another split with Tristan Thompson. The former couple — who share daughter, True — called it quits once again in June, just one day after Khloé gushed about Thompson on the second part of the "Keeping Up with the Kardashians" reunion, which aired on June 20.
"I can't worry too much about everything else. I know the growth and all the work that he's done," Khloé told host Andy Cohen after he asked if she felt she could trust Thompson following multiple cheating allegations (per Hollywood Life). "I know the help he's got and the constant efforts that he makes every single day and how hard he fought to get back with me," she continued. "You can ask everyone. It really wasn't an easy thing for him, but I don't understand why someone would go through all that if they weren't serious."
Sadly though, it seemed her words were in vain, as June 21 saw the news broke that Khloé and Thompson had split again. An E! News source claimed the two had supposedly "been working through the cheating rumors" but "Khloé told [Thompson] he lost all of her trust and the relationship could not be repaired." Khloé is also reported to have "felt too betrayed by him" and was supposedly "done and says she will not go back."
So why are Khloé's friends said to be worried about her? Scroll on for the details.
Khloe Kardashian's friends supposedly think she'll get back together with Tristan Thompson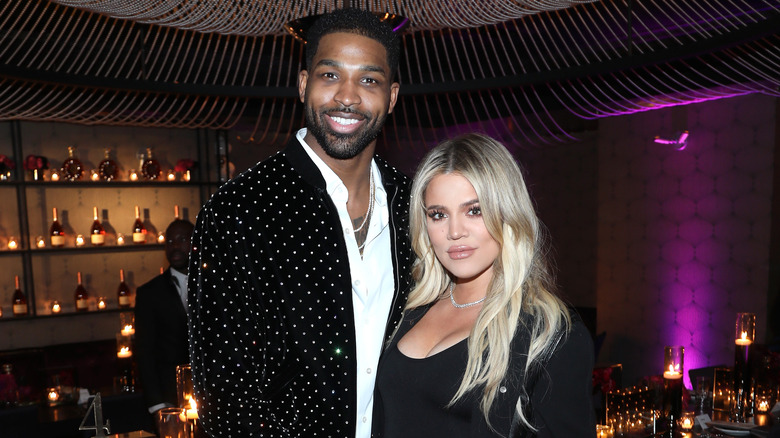 Jerritt Clark/Getty Images
Despite the suggestion Khloé Kardashian won't be reconciling with Tristan Thompson, it seems her friends aren't quite so convinced. According to a Hollywood Life insider, the star's pals are supposedly "worried that she will go back" to him. 
"They see how much Khloé adores [Thompson], so a lot of them could see it happening. She has such a heart and is such a lover, but [Thompson] continuously embarrasses Khloé," they added. Another source told E! News that Khloé supposedly "doesn't know what the future holds and is taking one day at a time."
Of course, if Khloé and the basketball star do find their way back to one another, it certainly wouldn't be the first time they've reconciled. The two first found themselves on rocky ground back in 2018 when Thompson was accused of cheating on Khloé while she was pregnant. Khloé eventually stood by her man and they stayed together for their sake of their daughter, True (per E! News).
However, things came crashing down once again in February 2019 when Thompson was accused of kissing Kylie Jenner's now former best friend, Jordyn Woods. The reality star and the athlete called it quits once again after that, before reconciling again in 2020. The two became so close again that they were even looking into welcoming another child together.
It seems like we'll have to wait and see what's next for these two.