What's Going On With Wendy Williams And Ray J?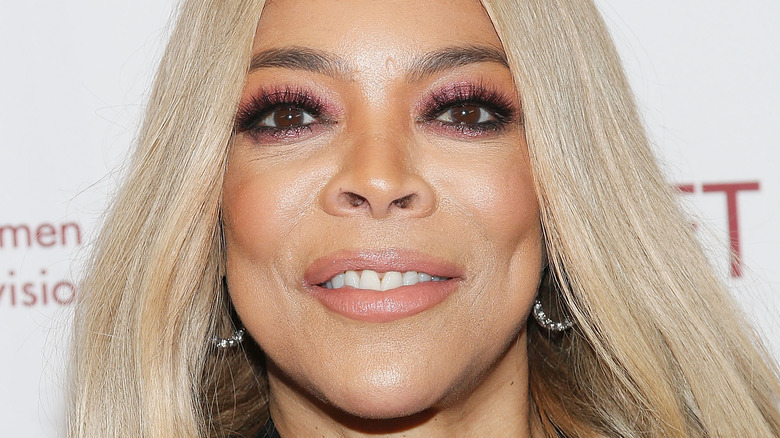 Lars Niki/Getty Images
After divorcing her ex-husband Kevin Hunter, Wendy Williams moved onto someone new ... although things didn't last too long. In May, the TV and radio personality called things off with her boo Mike Esterman.
According to Esterman, his work schedule got in the way. "She deserves to be with someone who may have more time," he told Page Six on May 10. "I had placed all work-related tasks aside to get to know her on a personal level, no angles or hidden agendas." He continued, "I can only wish her the best as we both continue the search at our own paces and remain friends in the process. I have enjoyed our times together and felt great to be able to make her laugh."
Now, almost two months after splitting from Esterman, fans think Williams may have found solace in someone truly expected: Ray J. Scroll on to find out more.
Wendy Williams and Ray J had a friendly hang in NYC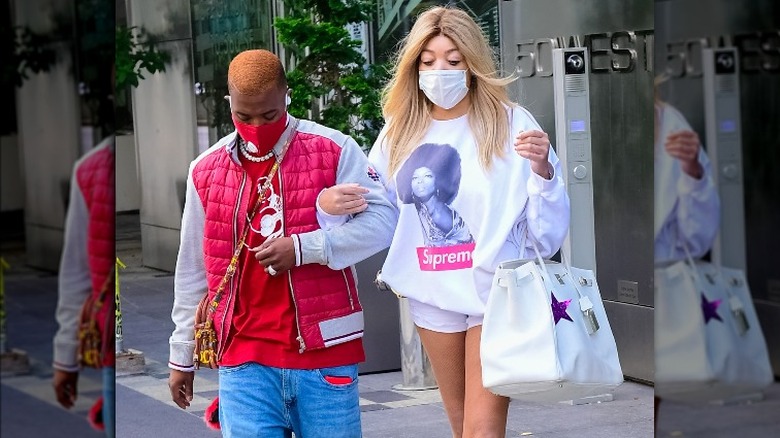 Raymond Hall/Getty Images
As reported by The Daily Mail, Wendy Williams and Ray J were spotted out in New York City on June 27. The two were photographed while leaving Williams' apartment, on their way to lunch.
As Ray J and Williams were spotted walking arm in arm, people didn't take long to speculate about the two being an item. And, as is expected, fans on Twitter had a field day. "Ray J went from Kim K to Whitney Houston to Wendy Williams. Hear me out: I respect the hustle," one person tweeted. Not everyone was so quick to assume, though. "She can barely walk, she says it herself. Ray J helping auntie across the street, that's all," another fan hilariously speculated. As it turns out, they weren't that far off.
In an Instagram post that same day, Williams shared a selfie with Ray, clarifying that the two are just friends, adding that he is still married to Princess Love. "Guess who's treating me to brunch?" she wrote in the caption. "He's very cute & very married. I'm close to his family & he is my little brother."