How Much Is Matthew Gray Gubler Really Worth?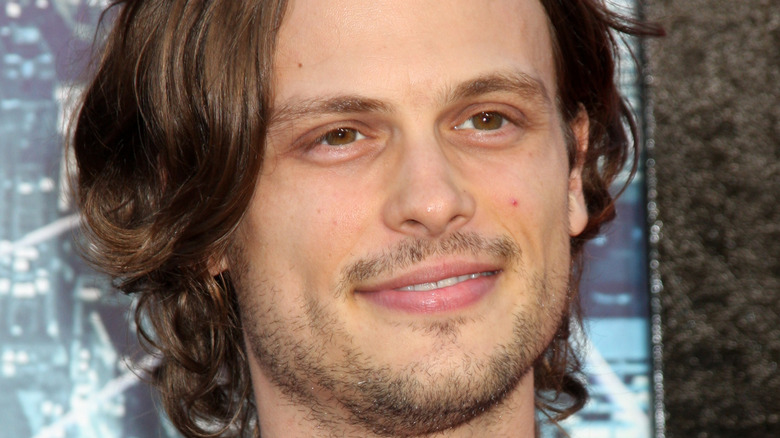 Shutterstock
Matthew Gray Gubler may have played one of the good guys, but his net worth and earnings per episode of the long-running CBS show is almost criminal. The actor is known for playing kooky characters, but is most famously associated with the ultra-observant and eccentric Dr. Spencer Reid on "Criminal Minds." And in real life, Gubler doesn't stray too far from his roles. He even gave Vanity Fair a tour of his home ... a so-called "haunted" treehouse back in 2015. But before the star could afford to live among the tree-tops, he got his start in the fierce world of fashion.
The creative Gubler was born in Las Vegas, Nev., but moved to Manhattan to study a degree in directing at NYU, per Cheatsheet. After graduating in 2002, Gubler had his serendipitous model moment by being scouted on the street. He then signed with DNA Model Management, "a global leader for luxury international talent management," which led to opportunities with Marc Jacobs, Tommy Hilfiger, and Burberry. Despite modeling being his gateway to showbiz, Gubler called it "the hardest acting of all" during an interview at the 2011 Monte Carlo TV Festival: "It's very seldomly an area where they want any amount of, like, personality ... they want you to just be, like, really cool style, and so I don't know ... I look at it more as like performance art, I think."
While modeling put him in front of the camera, it wasn't until Gubler began interning for the great Wes Anderson that he eventually got to say a few words.
Matthew Gray Gubler earned an impressive per-episode salary for Criminal Minds
The idea of Matthew Gray Gubler and Wes Anderson working together seems like a match made in a weird-yet-wonderful heaven. Therefore, it's no surprise Anderson picked up on Gubler's talents and invited him to audition for his 2004 film "The Life Aquatic with Steve Zissou" featuring Bill Murray, Cate Blanchett, and Owen Wilson, per Cheatsheet. Despite being a small role, Gubler's appearance led to his casting in "Criminal Minds" the following year. And it's clear Gubler was passionate about the series, having starred in every episode up until its finale in 2020 ... or perhaps it was because he was absolutely rolling in dough?
Gubler, who also directed and wrote a few episodes of "Criminal Minds," reportedly earned $100,000 per episode between 2012-2016, before getting a raise to $150,000, per Celebrity Net Worth. But his earnings didn't stop there, as due to syndication, Gubler's salary was approximately $3.5 million per year. 
Moving away from FBI agents, Gubler has also dabbled in other roles like playing the dorky friend of Joseph Gordon-Levitt's character in "500 Days of Summer." He even lent his voice to "Alvin and the Chipmunks." Gubler also wrote and illustrated the New York Times best-selling children's book, "Rumple Buttercup: A Story of Bananas, Belonging, and Being Yourself," and directed music videos for The Killers. Despite "Criminal Minds" ending, we're sure Gubler is keeping busy with some other idiosyncratic project. But if not, he's got a nice nest egg with Celebrity Net Worth estimating him at $10 million.