How Much Is Stevie J Worth?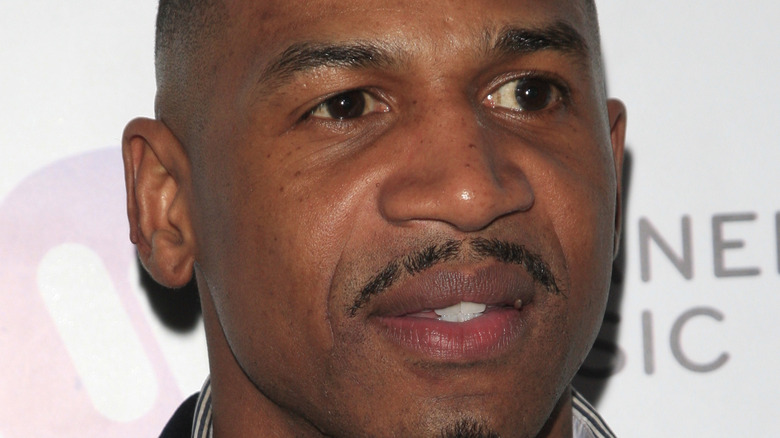 Shutterstock
Stevie J is the mastermind behind many of Diddy and The Notorious B.I.G.'s hits, like "Mo Money, Mo Problems" and "I'll Be Missing You." He was born as Stevie Aaron Jordan in November 1971 in Utica, N.Y., according to Celebrity Net Worth. His father raised him and his brother in Rochester after their mother left the family, per The Shade Room. Stevie J's interests in hip-hop pushed him towards a music career, but before the fame, he was flipping burgers at fast food joints, according to a June 2015 interview with USA Today High School Sports.
"I worked at McDonald's and Hampton Inn, but, to be honest, that wasn't that bad because it taught me the value of hard work, going to work at 6 a.m. and getting off at 10 p.m. McDonald's is actually where I got my name "Stevie J" from," he said. Stevie J continued, "My manager always wanted me to work on the rush hour because I was so fast on the grill and she'd always run back there and say, 'Come on Stevie J we need more fries and burgers!' I ended up really liking it and it stuck."
It's clear Stevie J's hard work paid off, but does his bank account tell the same story? Keep reading to see how much he's really worth.
Stevie J built a career working with big-name artists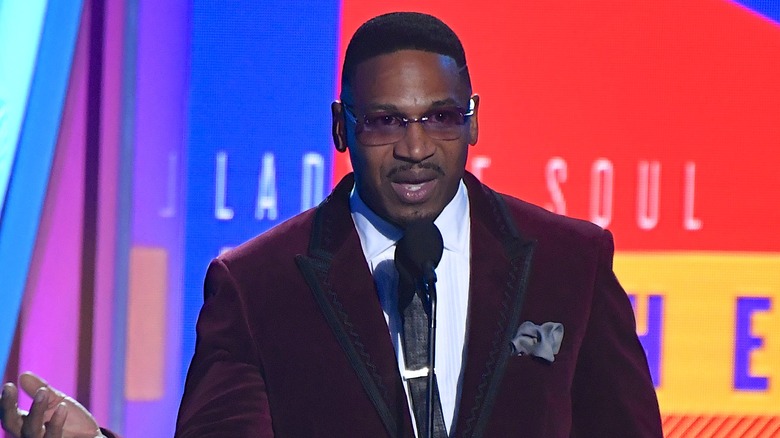 Mindy Small/Getty Images
Stevie J is worth an estimated $5 million, according to Celebrity Net Worth. According to The Shade Room, Stevie J joined The Hitmen in the early '90s, Diddy's production team on his Bad Boy Records label. He played a major role in shaping The Notorious B.I.G.'s "Life After Death" album, as well as Diddy's album "No Way Out." He made a name for himself when he produced Mariah Carey's "Babydoll," "Breakdown" and "Honey" tracks. From June-September 1997, "I'll Be Missing You," "Honey," and "Mo Money, Mo Problems" took the number one spot on the Billboard Hot 100 chart simultaneously, per the outlet.
In 2012, he joined the cast of "Love & Hip Hop: Atlanta" and spinoffs "Leave It to Stevie" and "Stevie J & Joseline: Go Hollywood" followed. Despite his success, it seems money issues plagued him. Per Celebrity Net Worth, he reportedly loaned Faith Evans $75,000 to buy a house in 2014. That same year, he was arrested for owing $1 million in back child support, according to TMZ. In 1999, Stevie J was required to pay $6,600 monthly, but that was increased to $8,500 and he allegedly stopped paying in 2001. Although federal prosecutors wanted Stevie J in jail, his lawyer argued against it. "The only way he can make money is if he's out doing shoots," he said. "If we put him in jail, there's no conceivable way that could happen."