The Real Reason Joseline Hernandez And Stevie J Faked Their Marriage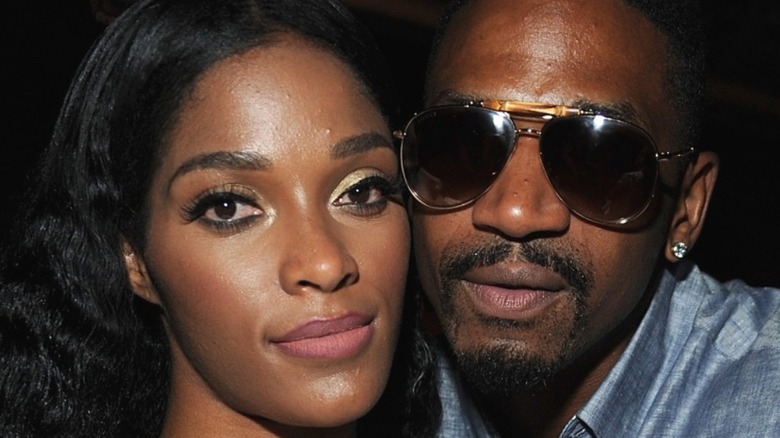 Brad Barket/Getty Images
On "Love & Hip Hop: Atlanta," music producer Stevie J gave viewers a glimpse at his love life (among other things), which included a messy triangle with Mimi Faust and Joseline Hernandez. Eventually, Stevie and Mimi broke things off, so him and Joseline became an official couple. Pretty soon, the couple even announced their marriage ... although it later was revealed to be a sham.
Although Mimi and other personalities on "LHH: Atlanta" already suspected that their marriage was fake — due to the lack of a marriage certificate — Stevie and Joseline kept insisting they were legally married. In one particular scene, for example, castmates Erica Dixon and Ariane Davis asked Joseline what their wedding date was, but she didn't sound too confident.
"We got married in, what, July ... the end of July," Joseline said. "July 29th, yeah we got married on July 29th." Then, in 2016, the self-proclaimed "Puerto Rican Princess" admitted that her marriage to Stevie was fake. Find out more below.
Stevie J admitted he lied to make Joseline happy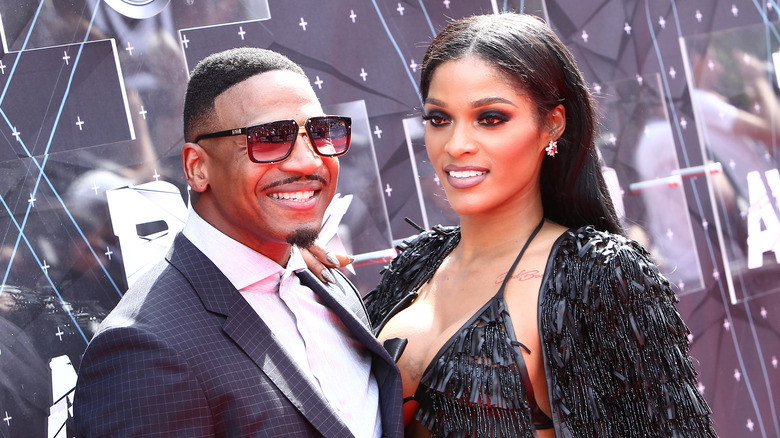 Leon Bennett/Getty Images
In 2016, Joseline Hernandez was pregnant with her and Stevie J's daughter, Bonnie Bella, and filed for sole custody of the child. While doing so, she also exposed what everyone had been saying: her marriage wasn't real.
In court documents obtained by Bossip, Joseline revealed that she was in a relationship with Stevie, rather than a marriage. "I and Mr. Steven Jordan were involved in a long-term romantic relationship," the affidavit read. "We engaged in sexual intercourse with each other in the month of April 2016. As a result of the intercourse, I conceived a child with Mr. Jordan."
Why would they lie about being married, though? Apparently, Stevie agreed to lie out of love. In 2016, on Season 5 of "Love & Hip Hop: Atlanta," Stevie admitted that he went along with the lie to make his partner happy. According to him, Joseline really wanted to be married so, instead of actually tying the knot, he agreed to lie for five years so that he could please her. "I thought it was a forever thing," he said (via IBT).