How Lifetime's "Doomsday Mom" Tells The True Story Of Lori Vallow - Exclusive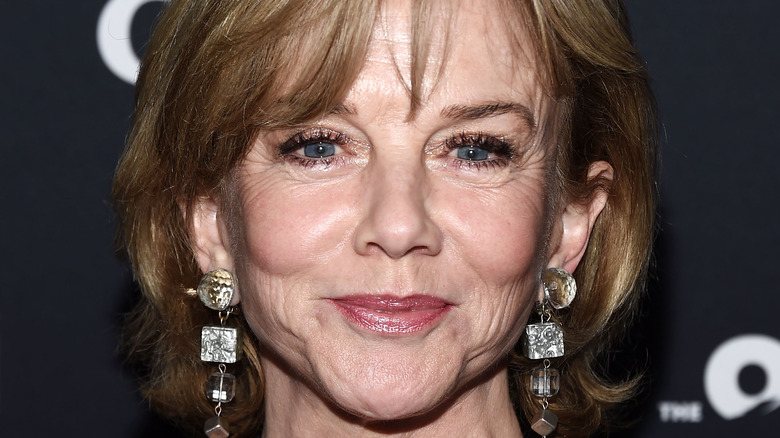 Amanda Edwards/Getty Images
The story of demon cultists Lori Vallow and Chad Daybell is one of those twisted, tragic tales Lifetime has been sourcing for their intense, ripped-from-the-headlines movie slate. "Doomsday Mom" is based on this zealous couple's strange and murderous exploits before and after the 2019 disappearance of Lori's two children, JJ and Tylee.
A lot went on before these kids vanished. Vallow had been married four times by 2018 when she met LDS-inspired end-times author Chad Daybell whose fictional novels about a demon apocalypse Lori took quite literally. Both were already wed at the time, but soon after their affair began, everyone in their way would be dead. Lori's brother would shoot her fourth husband to death — and he too would later be found dead. Chad Daybell's seemingly healthy wife would die suddenly as well. No autopsy was performed and Chad collected handsomely on her life insurance. 
Meanwhile, the only people really looking for the missing children were JJ's grandparents, who posted a $20,000 reward. In the film, the grandparents are played by Patrick Duffy of "Dallas" fame and Linda Purl, known best for her roles on "The Office" and "Happy Days." In real life, Duffy and Purl are a couple too, getting together during the Covid-19 lockdowns of 2020. They sat down with Nicki Swift to talk about the great pains they took to make this terrifying story true to the facts.
"Doomsday Mom" pulls its dialogue right from Lori Vallow's real words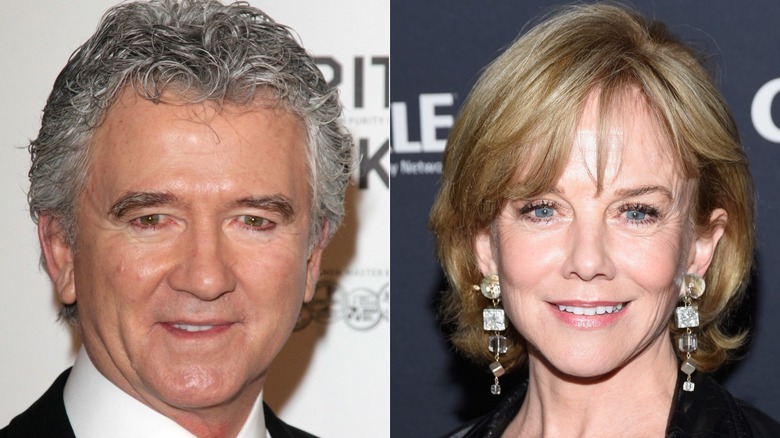 Shutterstock, Michael Tullberg/Getty Images
Like Lori Vallow and Chad Daybell, Patrick Duffy and Linda Purl found love in a hopeless palace. That's about where the similarities stop, though. Duffy had lost his wife of four decades in 2017, and the two were cooped up and single during Covid when they connected via Zoom and fell in love. Amidst a genuinely apocalyptic-feeling pandemic, the stars signed on to make "Doomsday Mom" and headed to the shoot in Canada where they faced two more weeks of strict quarantine. "Hi, welcome to Canada. Here's your room," joked Purl.
That isolation was actually great prep for the film, though. In real life, the elder Vallows did much of their campaigning to find the missing children online via Zoom. In the film, the couple never actually interacts with the rest of the cast. "What you said about this being based on the real case files was true," Duffy explains. He says the producers and director "took great pains to be as accurate as possible."
There's a particularly chilling moment when Lori Vallow comes home to find her brother has killed her fourth husband Charles. She's unsurprised and makes awkward jokes to the police on the scene. Her exact words are in the film are "the dialogue was taken directly from the transcript, and then cut to fit the scenes, et cetera," Duffy says. "And so all of these things were actually true moments that are based on the press coverage."