Why Britney Spears' 'Do Somethin' Video Sparked Legal Drama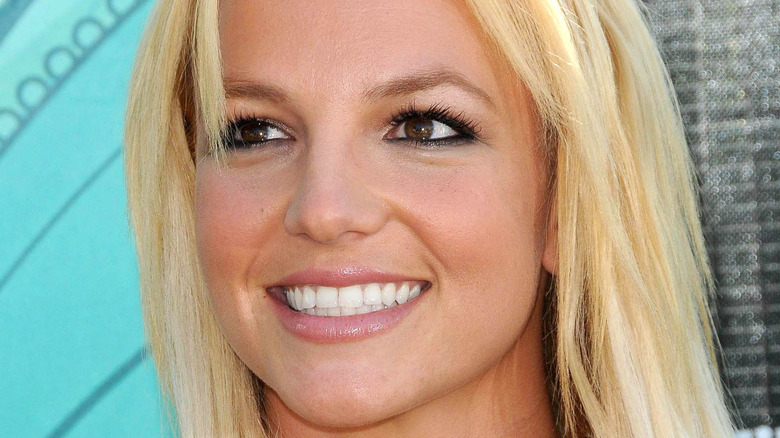 Shutterstock
We all know that Britney Spears did not have the easiest time ever back in the early 2000s. But amidst all the turmoil happening in her life in the year 2007, you may have forgotten that she was also the subject of a legal battle with the luxury fashion brand Louis Vuitton. Kind of the last thing she needed right then, TBH.
Over the course of her career, Spears has released approximately one bajillion albums, and this lawsuit happened during the era of what might be termed Peak Britney — musically speaking. In a single decade, she released five studio albums: "Oops! I Did it Again," "Britney," "In the Zone," "Blackout," and "Circus," as well as three compilation albums, including her first Greatest Hits compilation in 2004 — which also included previously unreleased singles. What we're saying is that the woman was busy. Insert "work, b***h," joke here.
It was regarding "Do Somethin'," a single and music video for "Greatest Hits: My Prerogative," that Louis Vuitton went after our girl. Here's what happened.
This detail about Britney Spears' pink Hummer led to the legal battle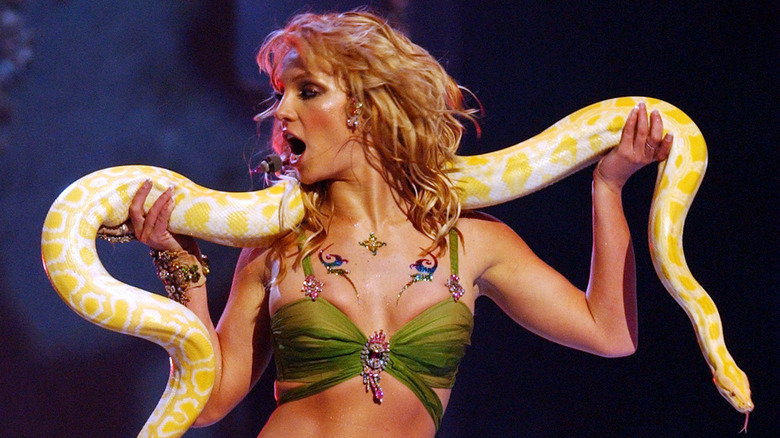 Kmazur/Getty Images
In terms of criminally underrated Britney Spears bangers, "Do Somethin'" ranks extremely high on our list. Another reason to love this track is the music video, which Spears had to fight her record label to actually get commissioned. This was a period where Spears felt more in control of her career, per MTV News. Not only did she win the battle with her management to get the video made, she also choreographed, styled, and co-directed it all herself. The whole thing was shot in just five hours. Well, dang.
The problem was with the pink Hummer featured in the video, which included a close-up shot of the Louis Vuitton logo on the dashboard. The logo was apparently used without the brand's authorization, and in 2007, a Paris civil court ordered Sony BMG and MTV Online to stop broadcasting or marketing the video and fined them 80,000 euros ($117,000) apiece, according to Billboard. The court did not find Spears herself guilty, however.
Frankly, if we were Louis Vuitton, we'd be thanking Brit for the free advertising, but that's just us. In any case, seeing as you can still watch the video on YouTube, we'd say all's well that ends well.