The NCIS Star You Didn't Realize Was In Charmed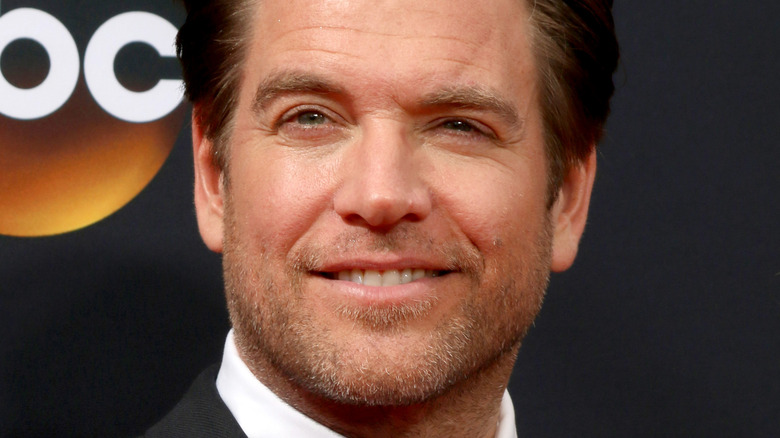 Shutterstock
Michael Weatherly has carved out a cozy niche in television for himself since making his high-profile breakout on Fox's "Dark Angel" in 2000. Fans of "NCIS" (short for "Naval Criminal Investigative Service") perhaps know him better as special agent Anthony "Tony" DiNozzo, as the veteran actor only ended his run on the military procedural after 13 seasons in 2016. 
A day-one cast member, Weatherly told reporters at that year's Television Critics Association's summer press tour (via The Hollywood Reporter) that his 13-year stint left him "really tired." Luckily, only four days after Weatherly's last "NCIS" episode aired in May 2016, CBS ordered a new Weatherly vehicle, the legal drama "Bull." As Weatherly said, "It [my departure] came about at the right time. I was burnt out by 'NCIS' and I was ready for a new challenge. Sometimes change is as good as a rest."
One of many "NCIS" stars to leave the nest within the last few years, Weatherly continued his streak of starring in long-running shows with CBS's "Bull" being renewed for Season 6 in April. Weatherly is fully onboard, despite ex-costar Eliza Dushku publicly accusing him of sexual harassment on set (for which she was let go and then given a $9.5 million settlement by CBS, per The New York Times.) 
Before "Bull," "NCIS," and those unsavory allegations, however, Weatherly was on the also-long-running "Charmed." Yes, it's true! Read on for the role the actor played on the bewitchingly beloved show. 
Michael Weatherly was a supernatural catch on "Charmed"
It's always fun to revisit famous faces before their fame on widely-watched films and TV shows. And Michael Weatherly and his guest spot on WB's (now CW's) "Charmed" in 1998 was no exception! Weatherly, as Zimbio described, portrayed Brendan, "one-third of 'The Evil Charmed Ones,' a group of demonic brothers meant to wreak havoc on all goodness" on the Season 1 episode, "When Bad Warlocks Turn Good." Oh my, my. 
This naturally placed Brendan and bros in direct opposition to the original "Charmed" sisters — Prue (played by Shannon Doherty), Piper (Alyssa Milano), and Phoebe (Holly Marie Combs) — a trio of sister-witches who use their powers for good. The supernatural show saw Brendan's arc end with him successfully defeating his inner evil only to become a priest — sadly for Doherty's Prue, as the two had just, per Zimbio, struck up romantic chemistry.
Fresh-faced in his cameo (Zimbio noted Weatherly was "barely 30" at the time), the star clearly oozed too much handsomeness and screen presence to be merely relegated to guest roles. Landing the lead opposite ex-fiancé Jessica Alba on "Dark Angel" in 2000, Weatherly told ET Online then that he was prepared for the bigger role. "I have this mask that we constructed, 'cause I look nothing like this," he joked. "At the end of the day, we pull off the mask... we leave the mask at work. I think it's pretty good, but we're still work[ing] on it."